From cricket to boxing, there's plenty out there for sport fans
13:19, 30 Sep 2019
So today is International Podcasting Day apparently. Who doesn't love a podcast, right? We're spoilt for choice right now, with the podcast revolution firmly taking hold. According to the latest figures, there are more than 750,000 podcasts available, with more than 30 million episodes made, covering everything from true crime to cooking.
And there's a whole host of sporting podcasts out there to get your teeth stuck into. Below, The Sportsman have picked out five of our favourites…
Tris Dixon's Boxing Life Stories
Hosted by former-Boxing News editor Tris Dixon, Boxing Life Stories is unequalled when it comes to unearthing the stories behind some of the biggest names in the sport. From the fighters themselves to the promoters and the trainers, Tris' Life Stories are essential for any fight fan.
The podcast kicked off its second series last week following an incredible debut season that included in-depth one-to-ones with everyone from Joe Calzaghe to Frank Bruno. His two-part interview with heavyweight Richard Towers has been the highlight of the series so far but each episode is rich in boxing anecdotes and can't be missed.
The Rugby Pod
With the Rugby World Cup in full-swing, you might be in the market for a new rugby podcast to keep you in the loop with all things egg-shaped.
The Rugby Pod, hosted by Andy Rowe and featuring former stars Andy Goode and Jim Hamilton, takes a weekly dive into the world of rugby without taking itself too seriously, talking everything from tour stories to what really goes on behind-the-scenes.
Filled to the brim with laughs and opinions, you get the impression The Rugby Pod really is for the fans, by the fans.
Broad & Fry
After a stunning summer of cricket that included a World Cup triumph and an Ashes series, you could argue that the sport is more popular on these shores than it has been in a long, long time. So what better time to delve into a cricketing podcast?
Debuting in May, Broad & Fry is a new podcast brought to you by none other than England bowler Stuart Broad and the legendary Stephen Fry.
A unique spin on cricket, Broad offers up tales from a long career of tours and Tests and gives fans an encyclopedic knowledge of the sport with the enthusiasm of a lifelong fan.
Broad & Fry is the best cricket partnership outside of Ben Stokes and Jack Leach.
Athletico Mince
What began as a podcast based solely on football has evolved into something much more since Athletico Mince debuted in March 2016. An often bizarre take on the footballing world thanks to its hosts Andy Dawson and Bob Mortimer, who excels even without the aid of his long-time comedy partner, Vic Reeves.
To demonstrate how surreal the show is, sections include British Managers Lunch Club featuring Sam Allardyce, Tony Pulis, David Moyes & Alan Pardew, The Adventures of Mark Lawrenson and Robson Green and Roy Hodgson and Warhammer.
As of March 2018, the podcast had over 12 million listeners, with over a whopping 214,000 per episode.
.@AthleticoMince in at number 1, as voted by you. Best comedy podcasts: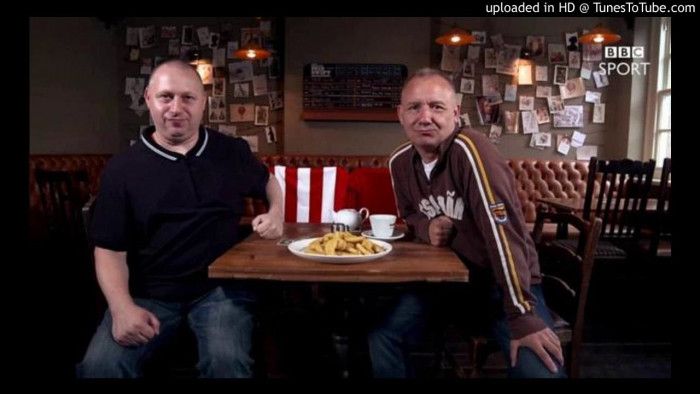 The Hurricane Tapes
BBC's true-crime podcast on former-middleweight boxing champion Rubin 'The Hurricane' Carter tackles the fighter's wrongful conviction for a triple murder in New Jersey in 1966.
The basis of a film starring Denzel Washington and several books, the tale of 'The Hurricane' has, incredibly, never been told in full.
Presented by Steve Crossman, he and producer Joel Hammer reveal 40 hours of unheard interviews with Carter, who died in 2014, and recordings of Vincent DeSimone, the lead detective apparently determined to put him away.
The Hurricane Tapes is a tragic and often heartbreaking story of one man's fight for justice that is a fascinating listen, not just for boxing fans, but for everyone.
3 dead. 2 charged. 19 years in prison.
Did they do it?
Listen to The Hurricane Tapes boxset on BBC Sounds 👉