Steve Bruce Has Picked Up A Number Of Gems In The Transfer Window
12:00, 11 Aug 2019
Steve Bruce made his return to the Premier League last month after leaving his post at Sheffield Wednesday for Newcastle United, becoming Mike Ashley's tenth managerial appointment in his controversial 12 year-reign at the helm of the Magpies.
Bruce's appointment wasn't exactly met with rapture among the Toon faithful and given the departure of the revered Rafa Benitez, a bonafide world-class manager, and owner Mike Ashley's failure to support him, you can hardly blame them.
Bruce may not have the glitz and glamour of Benitez but he's got an eye for a bargain in the transfer market and it's easy to forget some of the shrewd pieces of business he's achieved in the past.
Harry Maguire and Andy Robertson
A deal that probably went under the radar in 2014, the acquisition of Robertson from Dundee United and Maguire from Sheffield United, then in League One, seemed like a routine bit of business for a Championship side at the time.
The £5.35 million double-swoop was a reasonable price for a pair of promising young defenders, but as we know now, both players have already reached heights that not even Brucie could have predicted.
Robertson is now an integral part of the best Liverpool team in years, and last season notched a stunning 18 assists in a season that saw him lift the Champions League trophy and finish second in one of the most closely-fought Premier League title races ever.
Harry Maguire, on the other hand, has since performed heroically in England's World Cup campaign which saw them reach the semi-finals, and just this week he sealed an eye-watering £80 million switch to Manchester United from Leicester City, making him the most expensive defender in the world.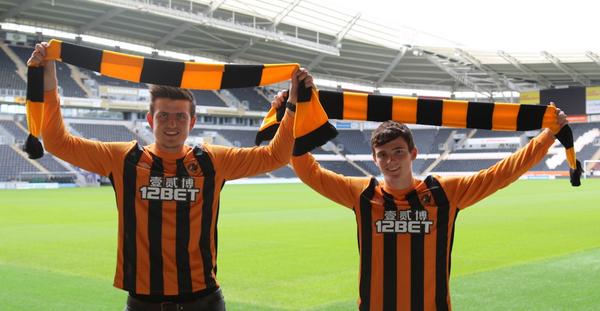 John McGinn
Bruce edged out Celtic to sign the much-touted Scottish international in the summer of 2018 when Villa paid just £2.75m for the former-Hibernian central midfielder.
McGinn has made 44 appearances for the Birmingham-club, scoring seven and assisting ten, and played a massive part in Villa's long-awaited return to the Premier League last season.
On Thursday, the 24-year-old penned a five-year deal with the club and he's expected to play a huge part in Villa's first season in the top-flight since 2016. The business was so good that in June, Villa's chief executive Christian Purslow took time out to thank the club's former boss for McGinn's acquisition:
"John McGinn is the model signing for Aston Villa - age, hunger and the most important of the lot which is quality. We've (Purslow and current manager Dean Smith) both said recently that we thank Steve Bruce for that because he left us an absolute gem in that footballer."
Darren Bent
Darren Bent announced his retirement from football back in July after enjoying a goal-laden career that started with Ipswich and ended in Derby. Bruce, while in charge of Sunderland, acquired the forward from Spurs in 2009 for £10m.
Bent justified his fee immediately, scoring the only goal of a game against Bolton on his debut, and over the next two years, the forward netted an admirable 32 times in 58 appearances for the Black Cats.
Such was Bent's impact at the Stadium of Light, in the 2009-10 season he scored 25 goals in 40 games, 24 of which were in the Premier League, a whopping 50% of Sunderland's entire tally that season. Unsurprisingly, he was named the club's Player of the Year.
John Terry
The signing of John Terry was a huge triumph for Steve Bruce in 2017, even with the Chelsea legend being 36-years-old at the time.
The defender, who'd picked up 17 trophies during his 19-year tenure at Stamford Bridge, was persuaded by Bruce to continue his career in England's second-tier, despite more lucrative offers from around the world.
Bruce pushed the boat out to get Terry, and it was a high-profile move that could have easily backfired but John Terry repaid Bruce's faith on the pitch and became a brilliant mentor to youngsters like Jack Grealish, and an imposing figure on the pitch.
Villa, despite a great season, were left heartbroken in the Championship Play-Off Final when they were beaten 1-0 by Fulham, and Terry left the club. He did return, however, this time as an assistant coach to new boss, Dean Smith as Villa won promotion to the Premier League.
Joelinton
Ok, we're cheating a bit with this one because we have no way of knowing how he'll adapt to the Premier League when it kicks-off this weekend but there are reasons to be hopeful.
In the three years under Rafa Benitez, the highest fee paid for a player was the £20m for Miguel Almiron. In just six days, Bruce doubled that with a £40m fee for the Hoffenheim forward, shattering their transfer record.
Big, strong and versatile, with plenty of time on his side, Joelinton has potential to carve out a decent career in the Premier League and he's aware of the pressure that his hefty price-tag has brought him: "I know it is a large investment that the club has made in me, and that comes with a huge responsibility," he said at his unveiling.
He added:
"Rest assured there will be no shortage of desire and dedication to score lots of goals and honour the number nine shirt."
Bruce has a tough task winning over the Newcastle fans this season, but hopefully, with a few shrewd signings, he can prove the masses wrong and bring the St James' faithful something to cheer about this season. They deserve it.