Lewis Hamilton clinched his sixth World Championship - only Michael Schumacher has more
15:17, 04 Nov 2019
Here's a little known fact for you - the UK has produced more F1 champions than any other country. We're number one in the world at driving round and round, very, very, fast. We, erm, wheel this nugget of information out in celebration of Lewis Hamilton's sixth Formula One World Championship.
The self-proclaimed "ordinary dude from Stevenage" landed his latest title on Sunday night at the US Grand Prix, taking him to within one title of Michael Schumacher's record of seven. His latest triumph surpasses Juan Manuel Fangio's haul of five titles collected through the 1950s.
A total of ten British drivers have won the F1 World Championships since its inception in 1950.
Here The Sportsman salutes them...
Mike Hawthorn (The Butterfly) - 1958
Mike Hawthorn, nicknamed 'Il Papillon' (The Butterfly) by French audiences, won only one Grand Prix in the 1958 season compared to compatriot Sterling Moss' four but it was the Ferrari driver's consistency which saw him become the first British F1 World Champion. Hawthorn also found success at the 24hrs Le Mans, having won the famous French race in 1955. Tragically, Hawthorn was involved in a traffic collision in 1959, just three months into retirement, and died before he had even reached his 30th birthday.
#OnThisDay
in 1958, Mike Hawthorn beat Stirling Moss to the title by 1️⃣ point! He was Britain's first
#F1
world champion 🇬🇧
#F1FastFact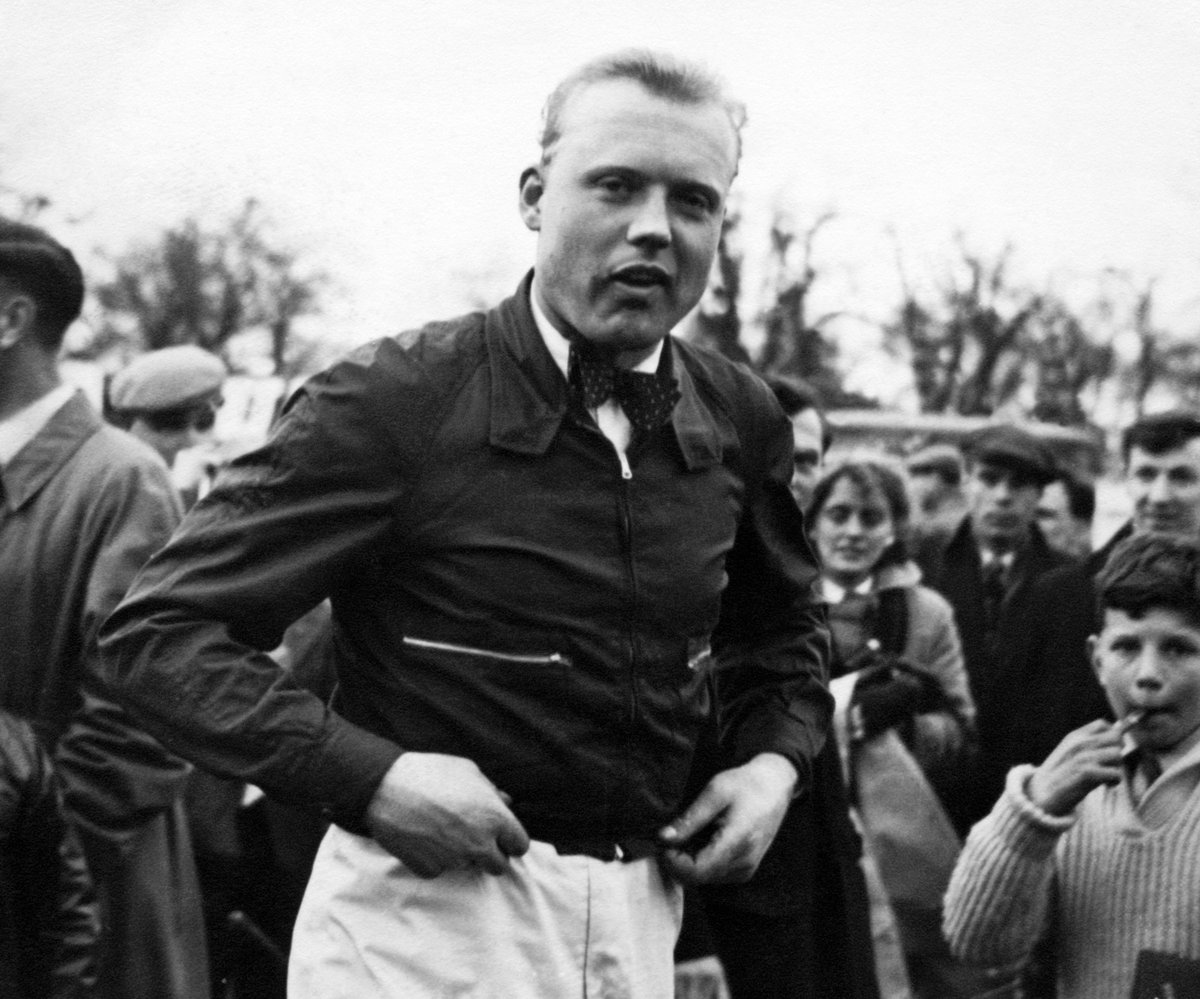 Graham Hill (Mr Monaco) - 1962 & 1968
The first of four consecutive British champions in the early 60s, Graham Hill was one of three different drivers for three different constructors to take the title. His was an insanely dapper, charming Errol Flynn-esque character, with the enviable ability of creating almost-perfect visual iconography sitting either in a vehicle, track-side, or away from the circuit. He made his F1 debut in 1958 and within four years he was world champion, helping British Racing Motors to win their only Constructors title to boot. He didn't even start driving until he was 24!
Hill later joined Lotus in a 'super team' with Jim Clark, and claimed the second of his two championships. Over the course of his career he would win a dazzling five Monaco Grands Prix. In 1975, Hill tragically died at the age of 46 in an air crash. He remains the only driver in history to win the Triple Crown of Motorsport - the Indianapolis 500, Le Mans 24 Hour, and the Monaco GP.
GRAHAM HILL
Legendary five-time Monaco winner, nicknamed 'Mr Monaco'
And only person to successfully complete the Triple Crown 👑
Wins: Monaco (1963-65, 68-69) Indy 500 (1966) Le Mans (1972)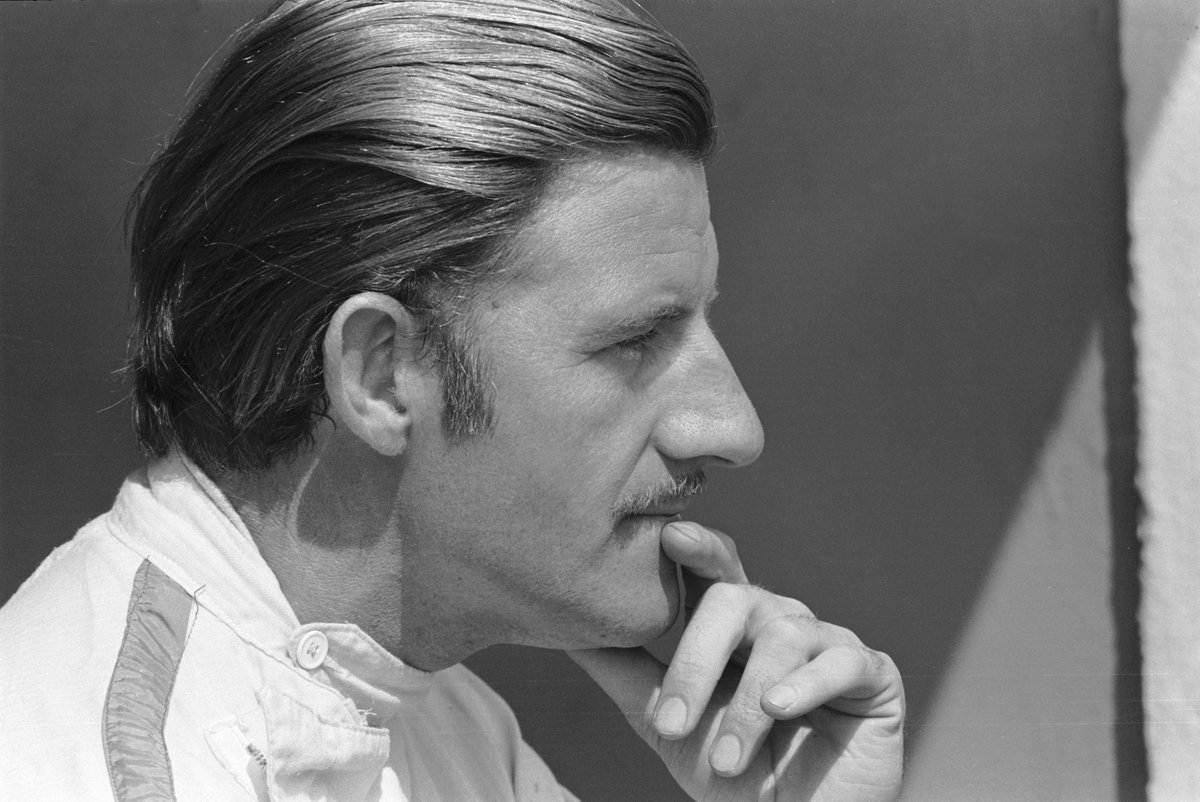 Jim Clark (Mr Smooth) - 1963 & 1965
Scottish driver Clark had battled it out with Hill in 1962, but the following year the championship was his.
An almost-peerless all-rounder, Clark's ethos was either finish first or don't finish at all, rarely completing a race that he did not win. Like Hill, Clark also won the Indy 500, taking that crown in the same year as his second F1 World Championship. Clark sadly died at the age of 32 whilst racing in Formula Two at Hockenheim in 1967.
Today we remember the great Jim Clark on the 50th anniversary of his death
25 wins from 72 starts
Two world championships (1963, 1965)
Most Grand Slams (8) in F1 history
A true legend of
#F1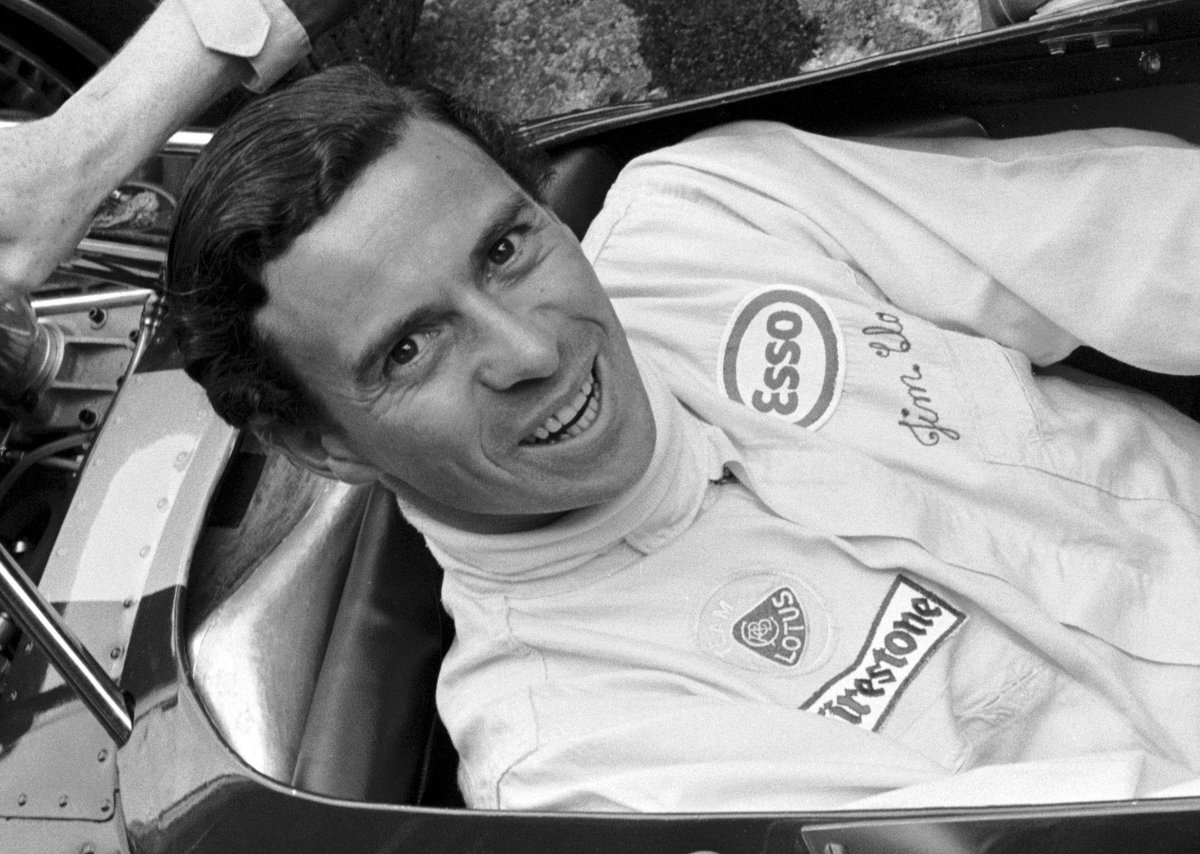 John Surtees (Fearless John) - 1964
Leaving school at 16 and initially becoming an apprentice engineer at a motorcycle factory, John Surtees holds the remarkable achievement of being the only person to have ever won a World Championship on both two wheels and four. On a motorbike, he won 68 out of 76 races that he entered. Surtees later admitted that "I only got involved with cars by accident. It had been suggested to me before, but I always considered myself a motorbike rider".
He made his F1 debut in 1960 and finished second at the British GP that year, attracting a great deal of attention. In 1964 he was involved in one of most thrilling fights for the title in history. Trailing by five points in the Drivers' Championship, Surtees could only win the title by outdoing Hill by some distance. Thrillingly, Surtees claimed the F1 Championship by a single point with a second-place finish, with Hill back in 11th.
JOHN SURTEES:
#F1
CAREER 🇬🇧
Starts: 111
Wins: 6
Pole positons: 8
Podiums: 24
Fastest laps: 10
World titles: 1 (1964)
#F1FastFact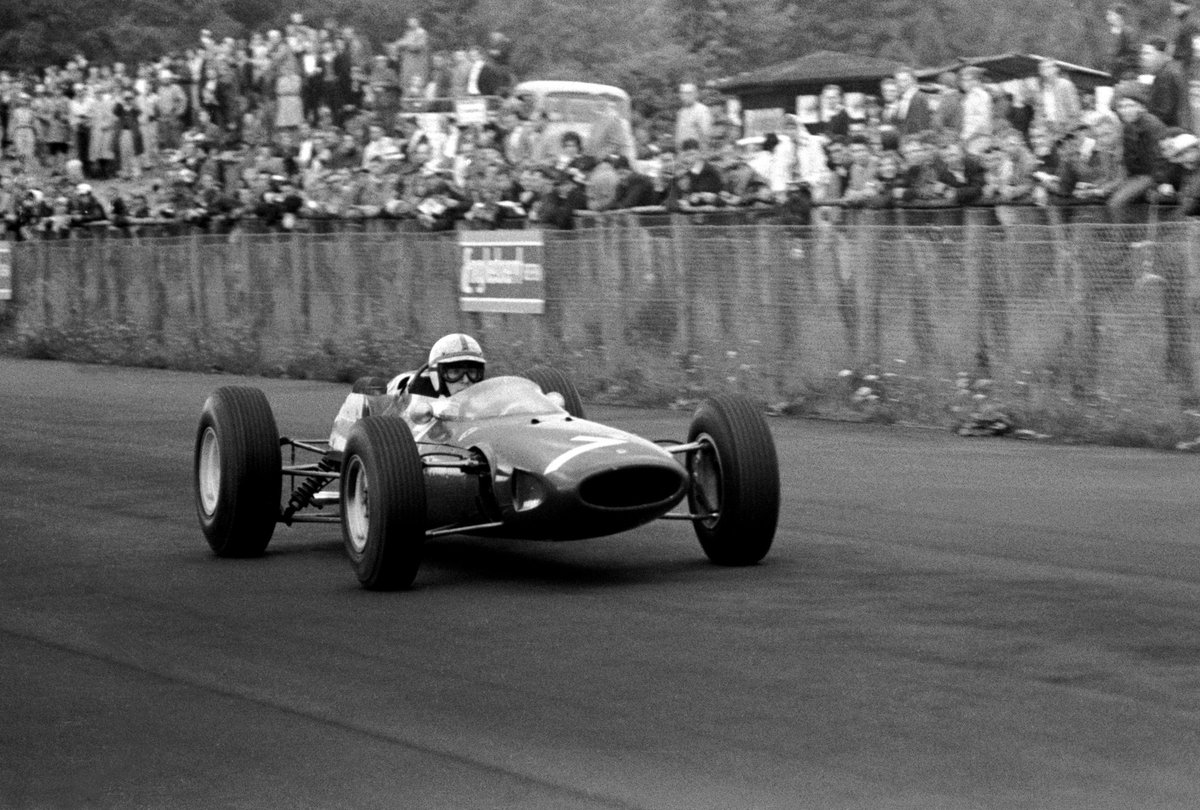 Jackie Stewart (The Flying Scot) - 1969, 1971 & 1973
Jackie Stewart capped off a remarkable decade for British driving - an era of success that wouldn't be replicated for half a century - with the first of his three titles in 1969. However, the beloved Stewart's legacy lies far beyond his incredible track record, having been a tireless campaigner for greater safety procedures in racing.
James Hunt (Hunt the Shunt) - 1976
Having not got into an F1 cockpit until the age of 26, there's the constant feeling that Hunt could have, and should have, won more world titles. As 'Hunt the Shunt' he had made a reputation for himself in F3, but Budgerigar-collecting Hunt swapped Hesketh for McLaren and won his first and only championship in 1976 after battling with Niki Lauda throughout in one of the most endearing stories in the sport's history.
Hunt retired in 1979 at the age of 31. After a lifetime of drink, fags, drugs and conveyer-belt sex, Hunt died of a heart-attack in 1993 aged 45. "For me, James was the most charismatic personality who's ever been in F1," proclaimed his eternal rival Lauda.
🇯🇵 24 OCT, 1976:
@McLarenF1
's James Hunt celebrates clinching the
#F1
world championship after the final race of an epic season
#OnThisDay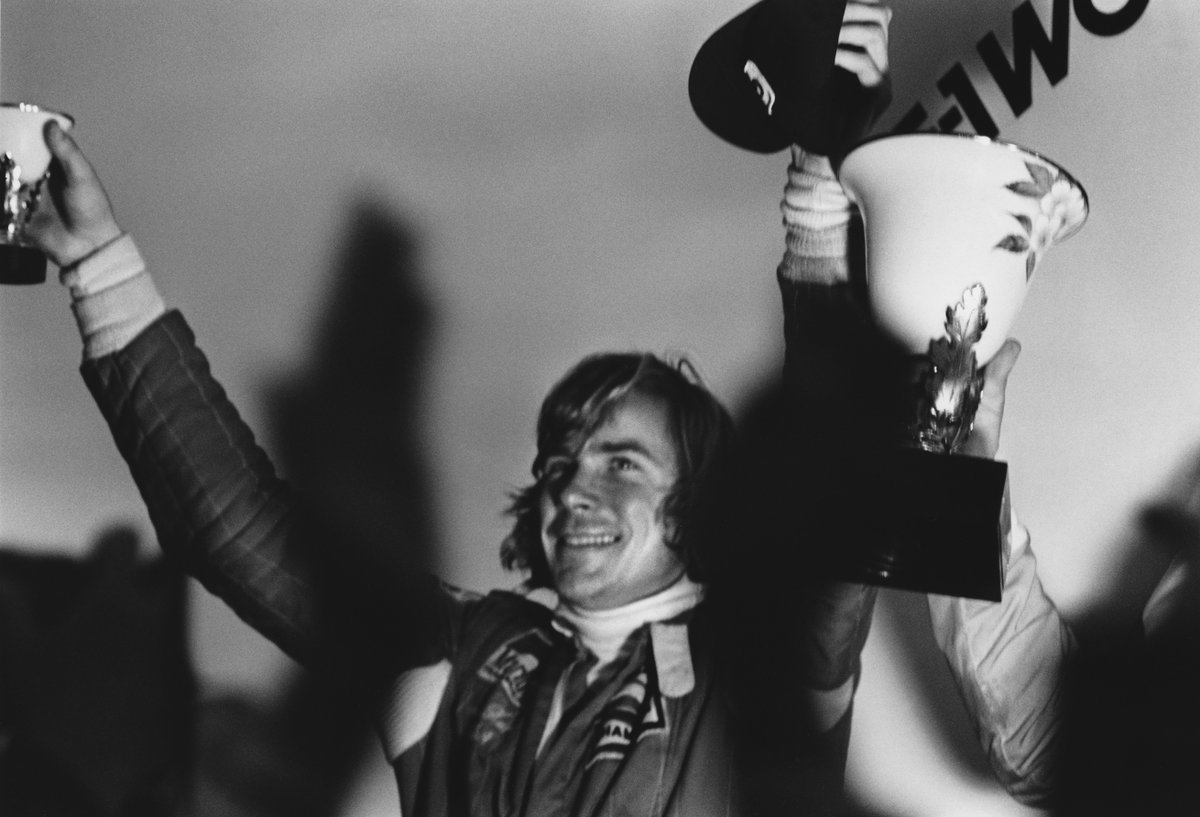 Nigel Mansell (The Lion) - 1992
It took 16 years for there to be another British champion, the longest period in the history of the sport, before Mansell broke the barren run in the early 90s. Known as Il Leone (The Lion) among Italian race fans, he won nine of the 16 races for Williams-Renault in his FW14B. Mansell's overall record includes an incredible 31 wins and 32 crashes, perhaps best articulating his approach to racing. Mansell eventually retired from the sport aged 41.
Nigel Mansell,
#OnThisDay
in 1991
Wins British Grand Prix 🏁
Achieves a Grand Slam 💪
Gives Senna a lift 🇬🇧 🇧🇷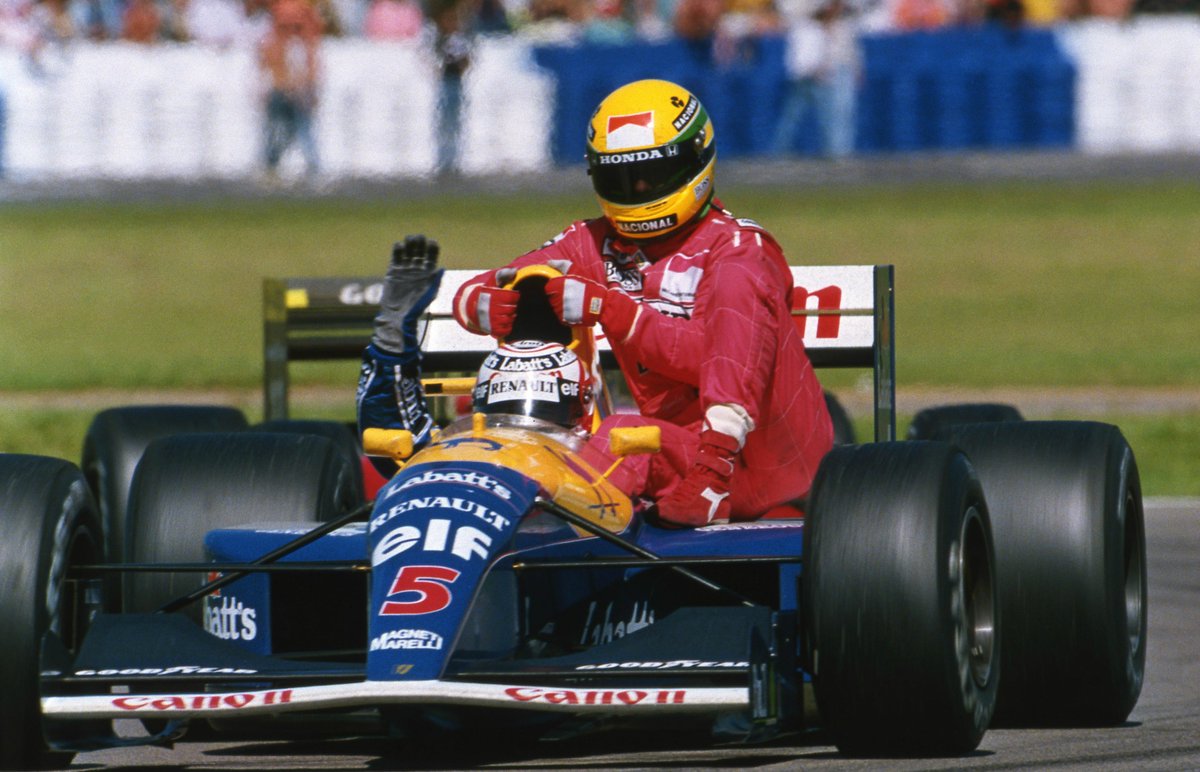 Damon Hill (Demon Damon) - 1996
"This is going to be a mighty, emotional occasion," expressed iconic commentator Murray Walker as Graham Hill's son Damon rounded the Suzuka circuit at the Japanese GP. Twenty-eight years after his father had won the second and last of his two titles, Damon completed the only father-son championship double in the history of F1. Never the most talented driver, but blessed with an affability and genuine likeability, Damon was not retained by Williams despite his triumph and moved on to the little-known Arrows team before finishing his career with Jordan.
Jenson Button (JB) - 2009
'We Are The Champions' memorably blazed out from the Brawn GP cockpit as Jenson Button secured the title in the penultimate race of the season. It was reward for perseverance on Button's part, nine years on from his debut F1 season. With his sixth different constructor, and 12 months on from finishing the season with just three championship points, he finally showed his true potential, storming to six wins in the first seven races and edging over the line from there. Unlike Hamilton, however, that would be Button's only success.
Lewis Hamilton (Billion Dollar Man) - 2008, 2014, 2015, 2017, 2018 & 2019
Now the most successful British driver of all time, Hamilton burst onto the scene in 2007 by recording nine consecutive podium finishes as a rookie.
One year later, Hamilton became the then-youngest ever winner of an F1 World Championship, and did so in simply stunning fashion, blistering around the final lap of the Brazilian GP to nick it from Felipe Massa. Now, with six titles to his name, not only is he closing in on Schumacher's record seven, but also the German's haul of 91 GP wins - 34-year-old Hamilton currently stands on 83.
What a day for
@LewisHamilton
in Texas
A six-time F1 world champion 🤩
Only one driver - the great Michael Schumacher - has more
#USGP
🇺🇸
#F1