Tyrrell Hatton's win this weekend came in the twilight hours after a six-way tie
14:59, 11 Nov 2019
Isn't golf meant to be a leisurely daytime pursuit? Not for Tyrrell Hatton this weekend, it wasn't.
The Brit's win at the Turkish Airlines Open was completed under the floodlights for the first time in European Tour history. The late finish came thanks to six players having finished level on 20-under-par after the 72-hole contest.
Hatton eventually got the better of Matthias Schwab, Kurt Kitayama, Benjamin Herbert, Victor Perez and Erik Van Rooyen to bag the €2million first-place prize, but he's far from the first sports star to have taken the long route to victory...
Accrington Stanley v Crewe Alexandra - 2019
This weekend's FA Cup ties had a salmagundi of first-round fixtures to keep across, but the one which outlasted the rest came between Accrington Stanley and Crewe Alexandra. The Wham Stadium seemingly turned into the Globe Theatre, as what took place was a comedy of errors.
After an injury to the referee was followed by his replacement also being injured, there had to be a toss of coin to decide which wing the one remaining referee's assistant would patrol, since his colleague had been forced to act as third-choice ref. With all the delays for the officials' injury-time, it only made matters worse that there was a penalty and a red card throw in too. In total, the match took more than three hours to complete from start to finish. Thankfully, it didn't go to extra-time or a replay, with Crewe winning 2-0 on the day.
We are going with 1 assistant and we will toss a coin to decide which line he runs! In the FA rules so we play. Kick off is 5.10pm... crewe still lead 1-0 thanks to Kirky's goal about 2 days ago...
#crewealex
John Isner v Nicholas Mahut - 2010
Across three days between June 22nd and 24th 2010, John Isner and Nicholas Mahut played out the longest tennis match in history at the Wimbledon Championships, running an eye-wateringly stunning 11 hours and five hours.
The fifth set alone lasted more than eight hours and was eventually won 70-68 by Isner, with organisers allowing him a night's rest before sending him back out for his second-round match the following day! There's now even a plaque at the All-England venue commemorating the match, with the longevity never likely to be match since a new fifth-set tiebreaker rule was introduced in 2018.
Do you remember watching this epic match? 🤔
#OnThisDay
nine years ago, John Isner 🇺🇸 defeated Nicolas Mahut 🇫🇷 after 11 hours and five minutes, in the longest competitive tennis match in history 😲
🎥: via
@Wimbledon
World Series 2018 Game 3 - 2018
The third game of the 2018 World Series between the Boston Red Sox and the Los Angeles Dodgers was a proper test of endurance. The game ran for seven hours, 20 minutes, making it the longest postseason game in Major League Baseball history. It finished at 12:30am in Los Angeles, meaning Red Sox fans back home in Boston were left watching until 3:30am Eastern time to see their side beaten by a Max Muncy home run in the 18th inning. There was no rest for the wicked, as the two teams played each other in Game 4 the following night, with the Red Sox prevailing that time on their way to a 4-1 series victory.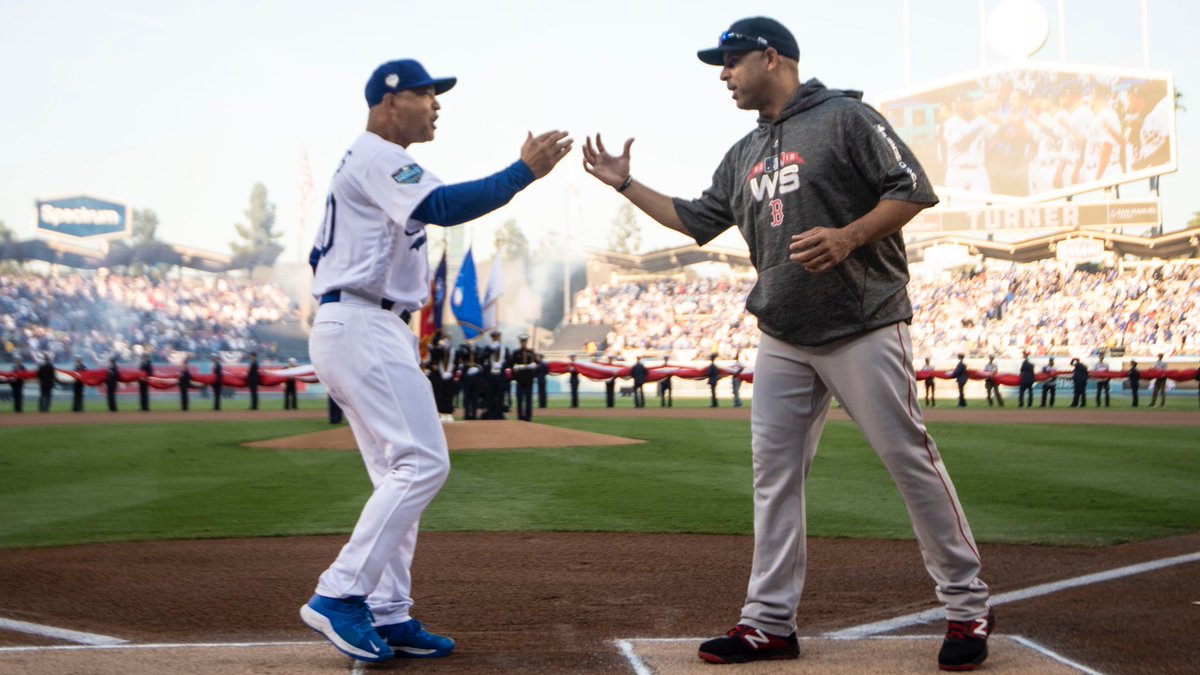 The Nine-Day Drawn Test - 1939
In the era of timeless tests, the longest test match in cricket history saw a gargantuan clash between South Africa and England in Durban. It started on Friday March 3rd 1939 and wouldn't conclude until Tuesday March 14th. Since there was no conclusion to the match by the end of the ninth day there ought to have been a 10th day of play, but England needing to begin their boat ride home and so the match was declared a draw.
Imagine that, after 43 hours and 16 minutes of play, 1981 runs and 5447 balls, it still ended as a draw! Such are the eccentricities of cricket!
#OnThisDay
in 1939, the longest Test match ever, 9 days of play over a 12 day span, began in Durban between South Africa and England.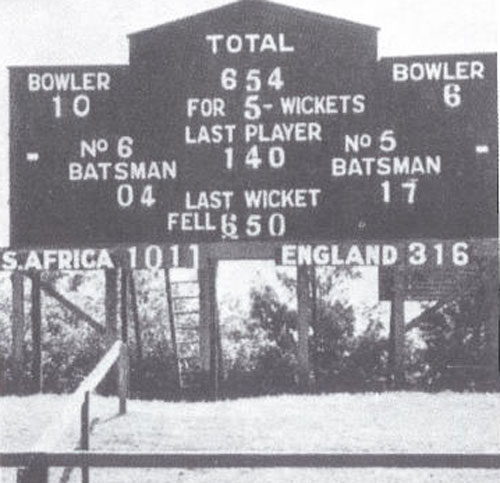 Billy Burke v George von Elm - 1931
If you thought Tyrrell Hatton had it bad - though the £1.56m pay-out might be of some comfort - spare a thought for Billy Burke and George von Elm all the way back at the 1931 US Open. With the two golfers tied after their four rounds of golf, they were sent out for a fifth day of play to negotiate 36 more holes in a bid to decide a winner. The result? Another tie!
And so it was that on the sixth day, another 36-hole play-off finally separated the two players, with Burke winning by a single stroke, with a combined 589 shots to 590 over the entire 144-hole competition.
Burke reportedly smoked a total of 32 cigars over the eight-round, six-day duration at the Inverness Club.
35 days until the
#USOpen
! The 35th championship was a marathon with Billy Burke outlasting George Von Elm after TWO 36-hole playoffs.
#RoadToPebbleBeach
Andy Bowen v Jack Burke - 1893
Was anyone exhausted watching KSI v Logan Paul? Well on April 6th 1893, Andy Bowen and Jack Burke were involved in the longest fight in boxing history, going at it for a remarkable seven hours and 19 minutes for a light heavyweight title in New Orleans. The fight at the Olympic Club lasted a phenomenal 110 three-minute rounds.
Referee John Duffy eventually had to declare a "no contest". That's right, after all that, it was just a draw. Both pugilists had finally gassed themselves out and Burke had even broken all the bones in both of his wrists.
Bowen fought four more times, including just a month later in a relatively impressive four-hour, 85-round fight against Jack Everhardt, which Bowen won with one hand.
In 1893 Andy Bowen and Jack Burke's 110 round fight lasted over SEVEN hours! It ended in a draw.
http://t.co/OElVUpOCK7