The US athlete has gone from difficult beginnings to world dominance
16:53, 09 Oct 2019
She may only be 4 ft 8 in, but Simone Biles is standing tall this week as she aims to establish herself as the most successful gymnast of all time. Now with 21 World Gymnastics Championship medals to her name, she is the most successful female of all-time and could surpass Vitaly Scherbo's all-time record of 23 before the end of the tournament.
She qualified in first place for the all-around, balance beam and floor finals and also made it through to the vault and the uneven bars final. The all-around final takes place on Thursday and if she wins gold in that, she will be just one medal away from matching the all-time record ahead of the weekend finals.
However, this piece of history is not on her mind as she told the BBC:
I never think of records - I just go out there and do what I came to do. Every year it feels better and better, just because we're adding to the legacy.
However, it has been a long and arduous journey to make it to this stage for the 22-year-old, who has not allowed her difficult childhood circumstances to hold her back.
Difficult Upbringing
Her parents did not play a big part in Biles' life as they battled addiction over a lengthy period. Her father, Kelvin Clemons, abandoned his young family due to his struggles, while her mother was also a victim of drug and alcohol addiction. After her mother lost custody of all four children, Simone was to spend three years in and out of care before her grandfather Ron stepped in to return her to a family environment.
At the age of six, she was adopted and raised by Ron and his wife, Nellie, who Simone now considers to be her father and mother. The pair have been mainstays ever since adopting Simone and her younger sister, supporting her in a sporting sense right from the day she first tried gymnastics at the age of six, through to watching her become the most successful female gymnast ever this week.
Writing for CNN last year, Biles said of her childhood:
"Although I was young when my foster care ordeal began, I remember how it felt to be passed off and overlooked. Like nobody knew me or wanted to know me. Like my talents didn't count, and my voice didn't matter."
"Finding a family made me feel like I mattered," Biles continued. "Finding a passion, something I loved and was really good at, made me feel like I mattered."
Her brother, Tevin Biles-Thomas, has perhaps provided an example of what could have been for one of the greatest sportspeople of all time had she ended up heading down a different path. Last month he pleaded not guilty when charged with homicide after three people died at a New Year's Eve shooting in Ohio.
Making A Name For Herself
Her senior career got off to a flying start in 2013 as she tasted success at the World Championships in Antwerp in the All-Around and Floor Exercise, scooping the gold medal in both events. The following year she became a household name in her homeland as she won four gold medals at the World Championships in Nanning and 12 months on she repeated the feat in Glasgow, defending her titles in all four events.
Ahead of the Rio Olympics in 2016 she was the shining light of a talented American team and everybody wanted a piece of her. Heading into the biggest show on earth she had endorsement deals totalling over $4 million with major companies including Nike, Hershey's and Kelloggs all wanting to have their name associated with the queen of gymnastics.
Nelson Freitas, chief strategy officer at Wunderman New York explained at the time: "Simone Biles represents the quintessential American dream, and that's what makes her such a powerful brand ambassador."
usa is in the house bby 🇺🇸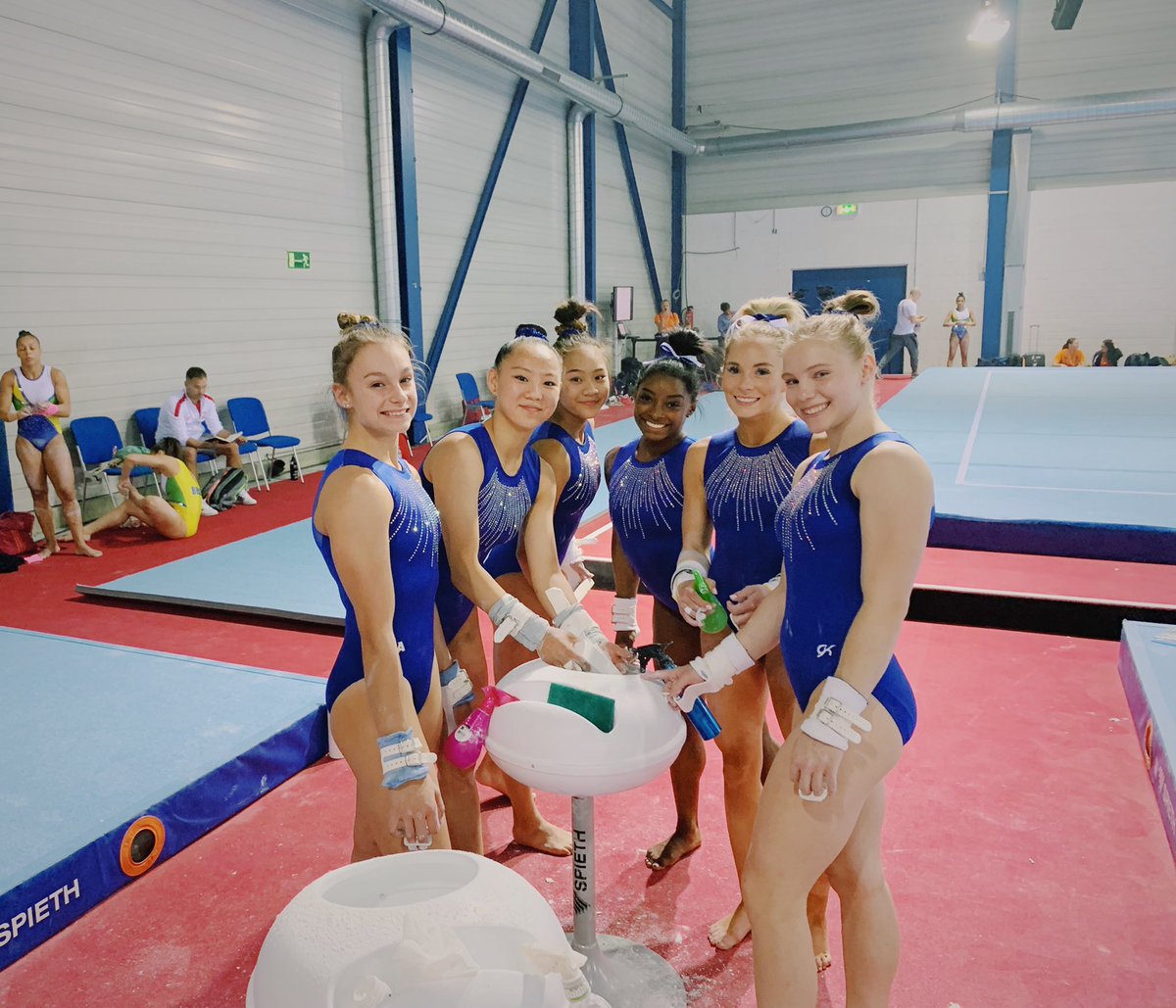 Olympics
With the world watching, on the biggest stage of them all, Biles produced. She won four Olympic gold medals and one bronze, setting an American record for the most gold medals in women's gymnastics at a single games.
She won Team, All-Around, Vault and Floor gold and took bronze in the Balance Beam event, proving to the world she was nothing less than a superstar. As a result of her phenomenal performance she was chosen to carry the flag at the closing ceremony, the first female gymnast from America to be bestowed with that honour.
Speaking Out
Biles is not only a fine athlete but also a brave and mature human being. In January of last year she posted on Twitter as part of the #MeToo movement, explaining that she was one of many people to have been sexually abused by convicted paedophile and former national team doctor Larry Nassar.
She posted on Twitter: "I too am one of the many survivors that was sexually abused by Larry Nassar. Please believe me when I say it was a lot harder to first speak those words out loud than it is now to put them on paper. There are many reasons that I have been reluctant to share my story, but I know now it is not my fault."
Everyone loves her
Simone Biles is still making history, having had two signature moves now named after her. 'The Biles' is a beam landing and 'The Biles II' is a triple-double on the floor, two moves that are not ranked high enough in terms of difficulty by judges, according to Biles herself.
Her celebrity status has meant she has been praised by some of the biggest names in the world. She was invited to the White House to meet the Obamas, while NBA great LeBron James regularly tweets his support of her, as do model and TV personality Christine Teigen and British actress and presenter Jameela Jamil.
The list of positives about this superstar are endless. From her difficult background to the utter domination of her sport, we are simply in awe of Simone Biles.
Simone Biles is so good, they've had to start naming the moves after her.
Incredible!