The Belgian champions take on Liverpool on Tuesday night and have a stellar record in bringing players through
11:06, 05 Nov 2019
Kevin De Bruyne, Thibaut Courtois, Dennis Praet, Leandro Trossard, Divock Origi and Christian Benteke.
The Genk academy conveyor belt keeps churning out top talent and is a breeding ground for amazing players.
Enjoying so much success on the back of their dedication to youth, Genk are now top dogs in Belgium and take on Liverpool in the Champions League at Anfield on Tuesday night.
Not bad for a club only founded in 1988. Yep, they're two years younger than Reds veteran James Milner.
"Taking on one of the best teams in the world, it's a great challenge for all of us to play against Liverpool." says Head of Youth Koen Daerden, speaking exclusively to The Sportsman shortly after touching down in Merseyside.
"We don't make any illusions but if we can be competitive it will be a great achievement and it's a great experience for our young players."
That's key for Genk. They may have won the Belgian Pro-League last season but it is so important that their young players enjoy playing football.
"The DNA and philosophy of the club is to develop and give a chance to young players in the first team," Daerden adds.
"In general, the academy's aim is to develop talented players and help them grow into professional footballers. We need the academy, we try to develop more and more players for the first team."
That is an understatement. In a world where England, Spain, Germany and Italy dominate European football on the pitch and in the transfer market, Genk will lose their top talent. It is a sad fact but one they can deal with.
"We want to give players a chance to show they can play at the highest level... and we need to sell them," Daerden laughs with searing honesty. "That's the economics, that's business."
It's no surprise one can speak so candidly having cashed in on so much quality to help the club progress.
While Genk are looking for local talent, they have been successful by casting the net further afield too.
"Wilfried Ndidi [now of Leicester City] was two months in the academy - I saw him twice and he was too good to stay in the 21s so he made the step up to the first team. Leon Bailey [now with Bayer Leverkusen] was exactly the same. He attended some trials and training sessions and we knew instantly that he had so much quality."
However, when it comes to quality, Manchester City talisman De Bruyne, the Premier League's mercurial star man, and Courtois, Real Madrid's incredible shot-stopper and former Chelsea goalkeeper, are Genk's most famous sons.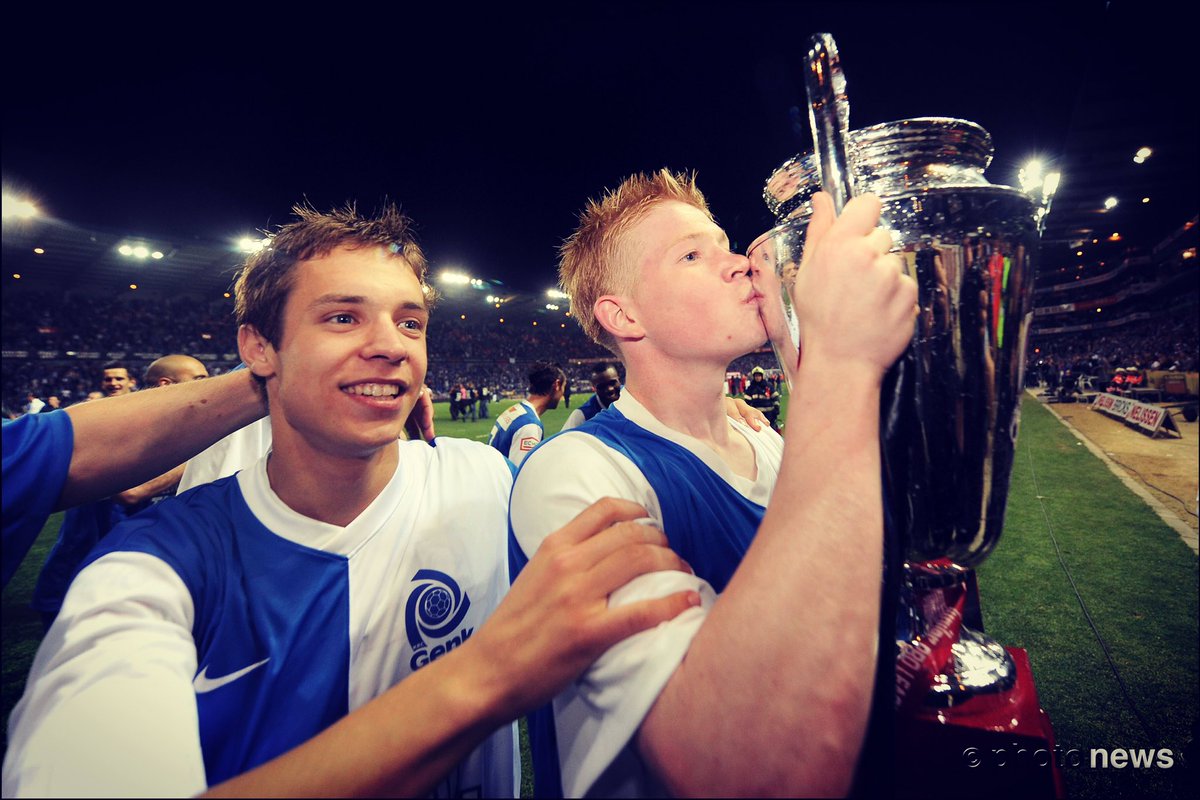 Working with players from under-7 right through to under-21 level, Daerden is determined to find the next world-class superstar in north-east Belgium.
"They are still the two players who are the leading lights of our academy, players from the region playing for the biggest clubs in Europe," he explains.
"It's now our goal to develop, not the next Kevin De Bruyne as such, but I'm sure that we have a player who has qualities to be another top-level player
"In the future, we can keep speaking about De Bruyne and Courtois but hopefully there will be another one we can mention. Leandro Trossard is doing well at Brighton, hopefully he can be a player like Kevin."
So, when nurturing the likes of De Bruyne, what is the secret to keeping them on the right path?
Education, education, education is the answer. De Bruyne and Courtois actually attended boarding school close to the club and learning remains key.
"Education is one of the things, of course," Daerden tells us. "It is not only about developing as a player but it's also about developing as a human being.
"Education and school is one of the important things we are helping the boys with.
"As well, for the younger, talented players, we look at technique rather than physical attributes; they are developing at 13, 14 and they will grow.
"We are looking for players who have technical skills, ball control and also a football brain.
"Are they reading the game? Are they learning fast? If we give them other exercises, we are looking for those who can work quickly."
Ajax are the academy team, famed for constantly bringing through youngsters, and the Dutch giants reached last season's Champions League semi-finals.
Genk are matching them numbers-wise right now but can they go as far in Europe's elite competition one year in the not-so-distant future.
"Ajax is a big example for a lot of clubs, they have a very long tradition, which is something we don't have as a club," Daerden says with a heavy dose of caution in his voice.
"We are a young club, only 30 years old. Ajax has tradition and also their budget is way higher than ours. For the academy, their budget is five times bigger so there are more possibilities for them, that difference we can't ignore.
"The Ajax system, we have to look at what we can use. There are so many places we can work from.
"We believe in what we are doing and keep our eyes open to other suggestions and expertise from other countries and clubs to help us as well.
"We don't change our philosophy or DNA, it stays the same but we need to be aware that football develops and we have to adapt. We are in a good place for the coming five to 10 years."
Back in 2010, a 15-year-old Divock Origi left Genk's youth side for Lille after spending his entire childhood with the Belgian side.
Later moving to Liverpool, it was the striker who clinched the Reds' Champions League final victory over Tottenham in June. The goal put smiles on the faces of plenty of Genk coaches.
"I felt from a lot of trainers still in the club, everybody was happy for Divock but also they were very honoured that it was a player from KRC Genk," says Daerden, who played for Genk's first team when Origi was still in the youth side.
"They developed a player who won the Champions League. A lot of coaches who had Divock at U13, U12, U11, they were very happy and very proud."
Full of pride, they'll still be doing everything to stop him and Liverpool from scoring at Anfield on Tuesday.