It's a north London derby between the two non-league sides
19:56, 18 Oct 2019
The Sportsman has a special and proud connection with the FA Cup. In 1871, the Football Association secretary Charles W Alcock gathered the organisation's committee for a meeting at The Sportsman's HQ, proposing the formation of a knockout competition in which member clubs would be invited to participate. Little could they have known how renowned and successful the FA Cup would become.
The world's oldest football tournament has now reached its 139th edition, and one of the teams vying to reach the First Round Proper for the first time in their history is Potters Bar Town.
The Isthmian League Premier Division side will this weekend play a televised derby with Barnet, the National League club arriving from less than 10 miles away in north London. In this, the fourth and final qualifying round of the competition, the prize is a potential date with league opposition in the next stage.
The fixture at Potters Bar's 2,000-capacity Pakex Stadium pits two relatively inexperienced managers against each other. In the opposition dugout is former Football League journeyman Darren Currie, who, upon retiring as a player in 2013 after 600 EFL appearances, headed towards a career in management, securing his first such role in 2018 following the Bees' relegation to the National League.
Potters Bar Town's Lee O'Leary moved into management towards the end of his non-league playing career in the same year, at the age of 33. Initially helping out with the coaching team, team captain O'Leary was shifted into the vacant capacity as player-manager following the departure of the previous managerial unit. His initial success led to a permanent appointment.
The FA Cup fourth qualifying round tie between Potters Bar Town and Barnet will be shown live on the BBC.
More here 👉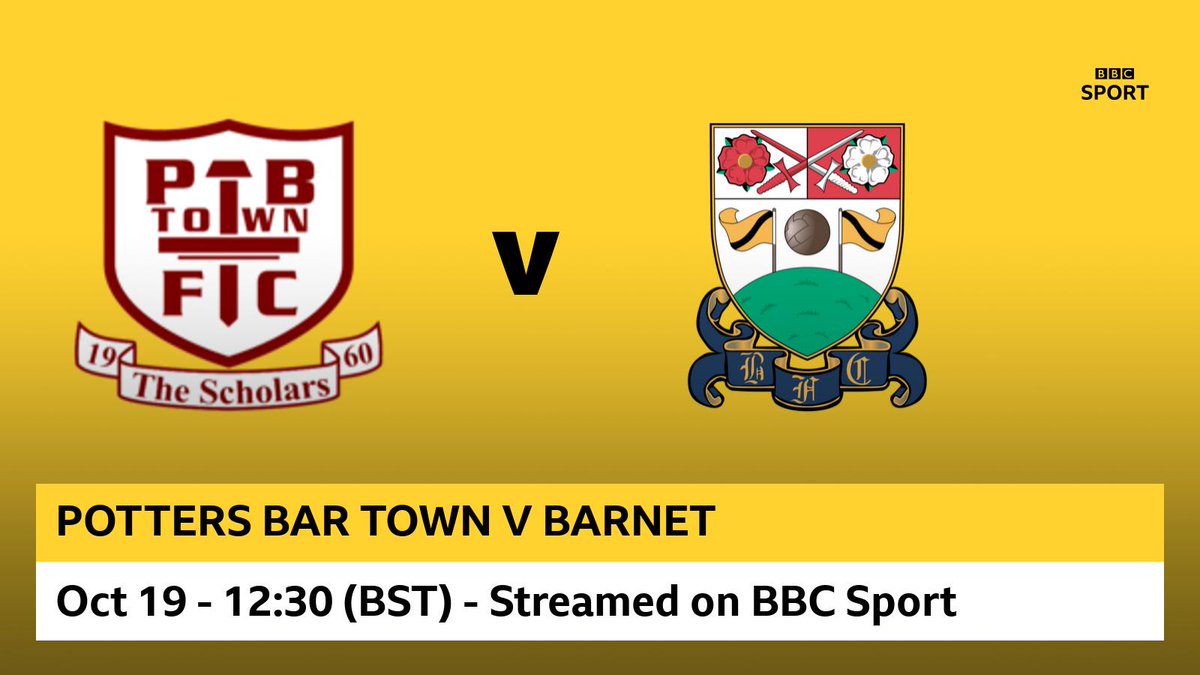 "Going up against Barnet is definitely the biggest game in my managerial career so far and it will probably be the biggest for a while," said O'Leary in conversation with The Sportsman. "Of course, I haven't really managed too many games but Barnet are a massive club with a footballing pedigree so it's going to be a big occasion."
Under O'Leary, The Scholars are currently on a nine-match unbeaten run in all competitions and have three wins from their last three games. Taking on the task of facing an established side two tiers their senior and only recently demoted from the Football League is something that Potters Bar and O'Leary are clearly relishing, with confidence levels and team spirit both at a high.
"Barnet are likely going to be fitter and stronger and they train every single day," O'Leary adds. "[But] we have got some really talented lads in our group of players and they're a well-disciplined and organised bunch who have every chance of causing an upset.
"I approach it like I would if I was playing. I was always a type of thinking footballer in that I always used to make sure I had prepared properly and my mentality was right. Now that's what I've been trying to get over to the boys - just making sure they go into the game on Saturday not fazed by anything, with a load of confidence and to just go out there and do things normally.
"At the same time we have to give the opposition a lot of respect, probably more so than if we were in a normal league game."
#FACup
Q4 Rd Tie No. 27
@pbtfc v
@BarnetFC
Step 3 v Step 1
First meeting in FA Cup
It is 17 yrs since Barnet last failed to reach 'Proper' Rounds, a win for Potters Bar would result in their first 'Proper' Rounds appearance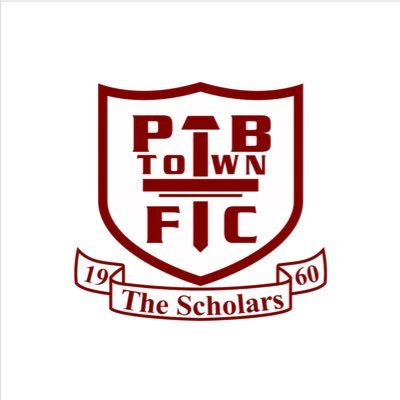 Like the vast majority of lower non-league sides, Potters Bar Town is made up of an eclectic group of players having to engage in the pursuit of a football career whilst also maintaining a livelihood. Some are P.E. teachers, others electricians, but there's also a smattering of players who retain real aspirations of playing league football in the future.
"Their bread and butter is their 9 to 5 but they take football really seriously and they are a really humble bunch of lads who are here for the right reasons," O'Leary explained, "I don't think too many of them have played in front of many large crowds. We're expecting at least the 2000 mark and inside our stadium that will feel like a hell of a lot more.
"The boys can't wait for it and there's a real buzz around the place," continued the Potters Bar gaffer. "I sense within the atmosphere of the dressing room that it's an occasion that the team are looking forward to and genuinely one that they're looking at with the sole focus of winning the game and progressing to the next round.
"If you go into games like this thinking the worst before you've even kicked a ball it can be a really tough day. It still might be a really tough day, no doubt it will be, they're really going to have to work their socks off and do everything really efficiently, but we have prepared the best we can and that's all we can do.
"Obviously you need a little bit of luck on the day but anything can happen."
Is your club playing this Saturday in the
#EmiratesFACup
fourth round qualifying??
If not...
💥 Screen-shot
↩️ Reply with your new chosen team
🤳 Follow them on Twitter and throughout the competition!
Aside from the opportunity of reaching the 'Proper' rounds of the cup competition, the fixture has wider significance for Potters Bar. As a club and, importantly, as a representative for the area this is an opportunity for greater exposure.
"This match is massive for the club," says O'Leary. "I believe this is the highest round we have ever reached, and we haven't reached it too often - I believe it's the third occasion. They know how important it is and for the club it generates a nice buzz - around the place, around the town, and around north London.
"You need these games every now and then to generate a new fanbase. The people who are coming down and the exposure that it's given the club, the new people that are going to come along and watch, we want to put on a great day for them so that they come back again and support the boys. That is what non-league football is about - the community.
"We want to get as many local people there as possible so that we get them coming back again. Although it's a club that is known within non-league football, in and around the town, Potters Bar isn't known for its football club. This match will offer the exposure to show the area that there is a club right on your doorstep, and at a decent level in non-league football, which not a lot of people know about."
O'Leary has a strong idea of what his parting words will be before his side leave the dressing room ahead of kick-off on Saturday.
"I'm going to reiterate to the lads not to be overawed by the situation and what's going on off the pitch, and for them to just go and enjoy themselves. Hopefully in 10 or so years' time these players will look back fondly on this occasion.
"I'll tell them to make memories."