The Exeter back tells The Sportsman of his Six Nations experiences
10:37, 31 Jan 2020
Jack Nowell's Six Nations Championship ended before it began, unfortunately. The Exeter Chiefs back missed out on Eddie Jones' England squad when it was decided he would need surgery on a long-standing ankle injury.
But ahead of the recent squad announcement he spoke to The Sportsman about his Six Nations career highlights. He also told us why Wales are the team to beat but England have what it takes to bounce back from their World Cup final loss to South Africa...
You came through originally during the Six Nations under Stuart Lancaster, does the Six Nations hold a special place for you, because it's where you started?
"I think any game means a lot, especially playing for England. I didn't get off to the best of starts in the Six Nations, I dropped the ball from kick-off or something. It came over Joe Launchbury's head, I think France scored from that actually.
"I think any game is good, but the experience over the last few years, I've kind of taught myself not to be nervous. Not to waste energy being nervous before a game. I'm quite a chilled-out person and I kind of have that sort of approach going into each game, whether it's for club or for country. That's what works for me the most."
Like you say, dropping that ball certainly wasn't a highlight. But are there any particular highlights from any of the Six Nations games over the years?
"Obviously winning the Six Nations. Winning the Grand Slam. If you look at it, it's not actually one of those things that happens to many players in their career; it's quite rare to win a Grand Slam. That team I was with was pretty special. My first England try, away in Italy. That, in my first Six Nations, was pretty special too.
"And I think just playing alongside some special players. I've spent a lot of time with Mike Brown while I'm away. You get to meet some top quality players that you normally wouldn't meet. And to put an England shirt on with them as well, you know they'll become good friends as well."
What's the mindset heading into the Six Nations after the World Cup?
"We did get far, but for me personally I felt quite frustrated that I didn't play as much as I could have in it, in the World Cup. You know at the end of the day, we haven't actually won anything. So, it should be a big drive to go for… I don't want it to be about the World Cup, but talking about the Six Nations, we haven't won anything for the past couple of years now. I think it should be a big drive from the World Cup, to take positives from that.
"Putting performances in like the boys did against New Zealand and teams like that can really drive us forwards during the Six Nations, and go and win it."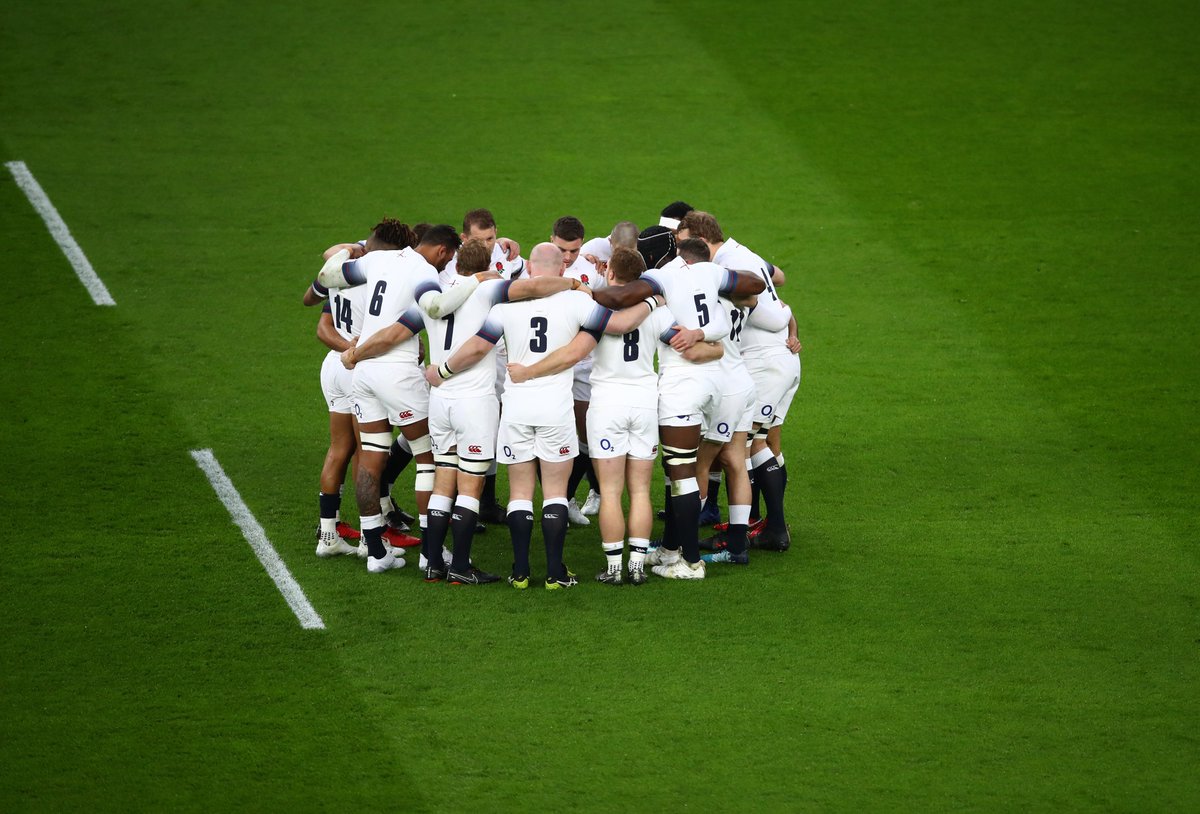 Looking at who England are playing, who stands out as the toughest team this year?
"With France, they've pretty much got an entirely new squad this year. Wales obviously are probably the team to beat, after doing well at the World Cup and how well they've performed in the last few Six Nations as well. Obviously you've got Ireland as well, and Italy. Everyone's out there to be beaten.
"But obviously I think the first game, France away, I think that's the one that everyone's got to focus on. Everyone always says the biggest game is the one you come up against on the first weekend."
What's it like playing France, in France?
"I've got some good memories there. Obviously my first cap was out there. Perhaps not the best of starts personally or as a team, I think we lost that game. But to get your first cap in France is pretty special – I think we won a Grand Slam out there as well. It's a tough place. It's loud, especially with the crowd when the French start playing. So I've got a few good memories out there, but obviously remembering how hard it is out there as well."
Predictions? Are you calling an England Grand Slam, right here and now?
"I'm gonna back an England Grand Slam, right here and now."
Were you a big rugby fan as a viewer growing up?
"Nope. Definitely not. I'm not even going to lie about that.
"I used to support Sale Sharks, because of Jason Robinson, when I was younger. Then I realised they're at completely the opposite end of the country from me. But not really. I used to watch a couple of games, Cornish Pirates were my local team. I'd maybe go down there once every other month.
"But for me, I kind of just played it for fun. Kind of became good at it. But more so, I was just with my friends. We'd go down to the beach most days, especially in summer, and we'd have training sessions in the afternoon and we'd play on the Sunday. It was kinda just one of those things I kicked along to because my mates were doing it."
Would you say Jason Robinson was your stand-out hero then?
"Yeah, definitely. Watching him, you had that expectation every time that he would do something, something special. And you got that excitement, that feeling. So I've kind of based myself off of that. Hopefully I give that same feeling to a few people watching. But I don't remember watching too much rugby, just watching him pretty much getting the ball and getting ready for anything."
Obviously you're a bit bigger than him, but you do play with that same style of never dying with the ball. And I think I've read before that you pride yourself on that?
"Yeah, I think so. That's probably why I get injured so much. You never know when to accept the floor. It's just the mentality I was brought up with. I was taught it at the Chiefs, they teach you to fight for every inch.
"I joke about getting injured a lot from it, but it's the player I am and that's why I've gone on to play for England as well. It has its positives and its negatives, but I definitely look at myself as one of those players."
This is a young England squad, the youngest ever to play in a World Cup final. What do you think makes this squad special? What's the point of difference?
"I think, very similarly to what we are at Exeter as a club, it's the youngest team to have done it. And I think the experiences you get from losing are… you get a lot more than winning. You know when you lose it that you weren't quite there. You know you need to change something or you need to work a bit more. So very similar to Exeter, we've lost out in the last two Prem finals, which means we're not quite good enough yet. So we need to add a little bit more.
"In history you use that pain in losing a final to go on and finish top of the Premiership again. So hopefully, with losing that final with England, we can go on and do it better at the Six Nations."
Well we saw it after the 2015 World Cup, disappointment breeds success, I guess?
"Yeah, exactly."
Jack Nowell is a Red Bull Ambassador.