On this day in 1993, the Formula One icon passed away
21:00, 15 Jun 2020
James Simon Wallis Hunt was born on August 29 1947 in Belmont, Surrey.
The seventh British man to win a Formula One Drivers Championships was a simply remarkable character, a defining image of Britannia, a reputation resurrected after being eulogized in the 2013 film Rush, which depicted his relationship with fellow competitor Niki Lauda; their rivalry perhaps the most endearing in F1 history.
Hunt's ambition to become a world champion started at the age of 18 after seeing his first race at Silverstone. To put this into context, Lewis Hamilton began karting at the age of eight and began driving professionally at the age of 16, while Michael Schumacher was on the track at six. He only got in the cockpit for a F1 race at the age of 26
Grafting independently with the absence of familial support to make dreams a reality, it was the procurement by Hesketh Racing from Formula Three that began to really put him on the path to success. After two years with the team Hunt won his first and only Championship, with McLaren. Hunt retired in 1979 at the age of 31.
Remembering James Hunt, winner of one of the most dramatic
#F1
championship fights in history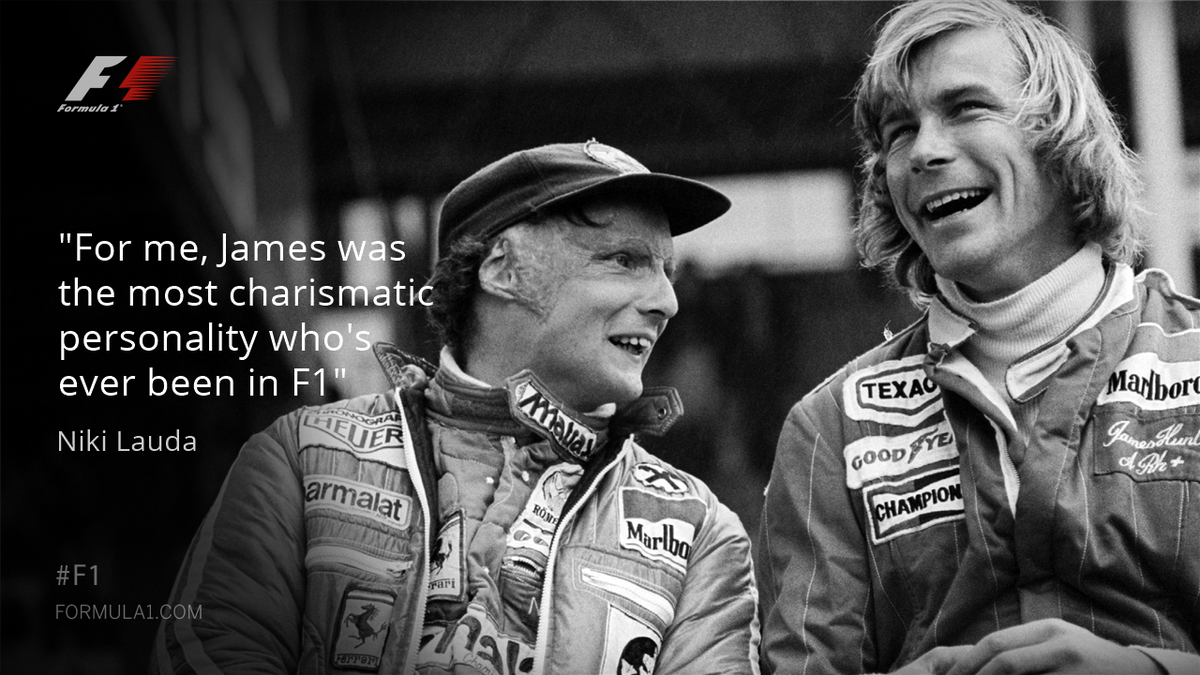 A supernova of character whose racing career lasted a mere six years, burning brightly for a glorious period in the 70s and introducing a character that helped define the sport off the track.
Hunt ultimately had more wives than world championships, and at the time of his death was on the verge of making it number three with a girlfriend 18 years his junior.
Hunt's reckless need for speed is as legendary, a brilliant contrast to the precision and analytical style of Lauda. But despite his unquestionable talent it is the playboy persona that prevails, a maverick whose charisma transcended the athlete that he was. At the time of his death, The Independent described him as 'the John McEnroe of motor sport'. The description does not do full justice to the man.
On the cusp of his 46th birthday, on June 15, 1993 the great James Hunt tragically passed away of a heart-attack at his home in Wimbledon at the age of 45. A rockstar through and through whose instrument played the most beautiful sound of all; the roar of his motor engine.
In his will, Hunt had left funds for his friends to enjoy a last shindig after he had passed. He left explicit instructions for casual dress so that everyone could have a right good old knees up at his expense.
"For me, James was the most charismatic personality who's ever been in Formula One," Niki Lauda once said.
This article first appeared in The Sportsman on 15/06/19