The young midfielder is in need of more game time
10:11, 28 Sep 2019
101. Not just the number of dalmatians in a Disney film but also the number of minutes Phil Forden has played in all competitions this season.
Just 10 of those minutes have come in the Premier League in a campaign in which many pundits and fans were expecting him to break through and prove he can live up to the hype in England's top flight.
The 19-year-old, seen as David Silva's rightful heir to the Manchester City midfield throne, has found his minutes limited once more this term. With Silva having turned in some fantastic performances so far in 2019/20, arguably delivering his finest start to any season at the club, Foden has been left looking on as the Spaniard prepares to say goodbye to the Etihad Stadium at the end of the campaign.
Silva may be ageing like a bottle of fine wine but there is a danger that, with his lack of game time, Foden could become a sour grape. There is no doubt that he is a brilliantly talented individual but there is the argument that his growth is being stunted due to his lack of minutes in men's football.
There is, of course, the argument that training with the likes of Kevin De Bruyne and Silva every day is a better experience for Foden than going out on loan to another club, and this is a rationalisation which many City fans are keen to promote.
Foden is one of the most talented products to have come from the Man City academy, which has changed the landscape of East Manchester since it was built just over five years ago. The new stadium is a work of art, and the facilities they have access to are the best of the best.
The teenage players attempting to make it as professionals are even sent to a private school, St Bede's, to continue their education. Fees for the school range normally from £8,430-£11,835 per annum, and these talents are given a top education to provide them with a back-up option if they don't make it in the world of football.
Good to be back out there 🍭
#City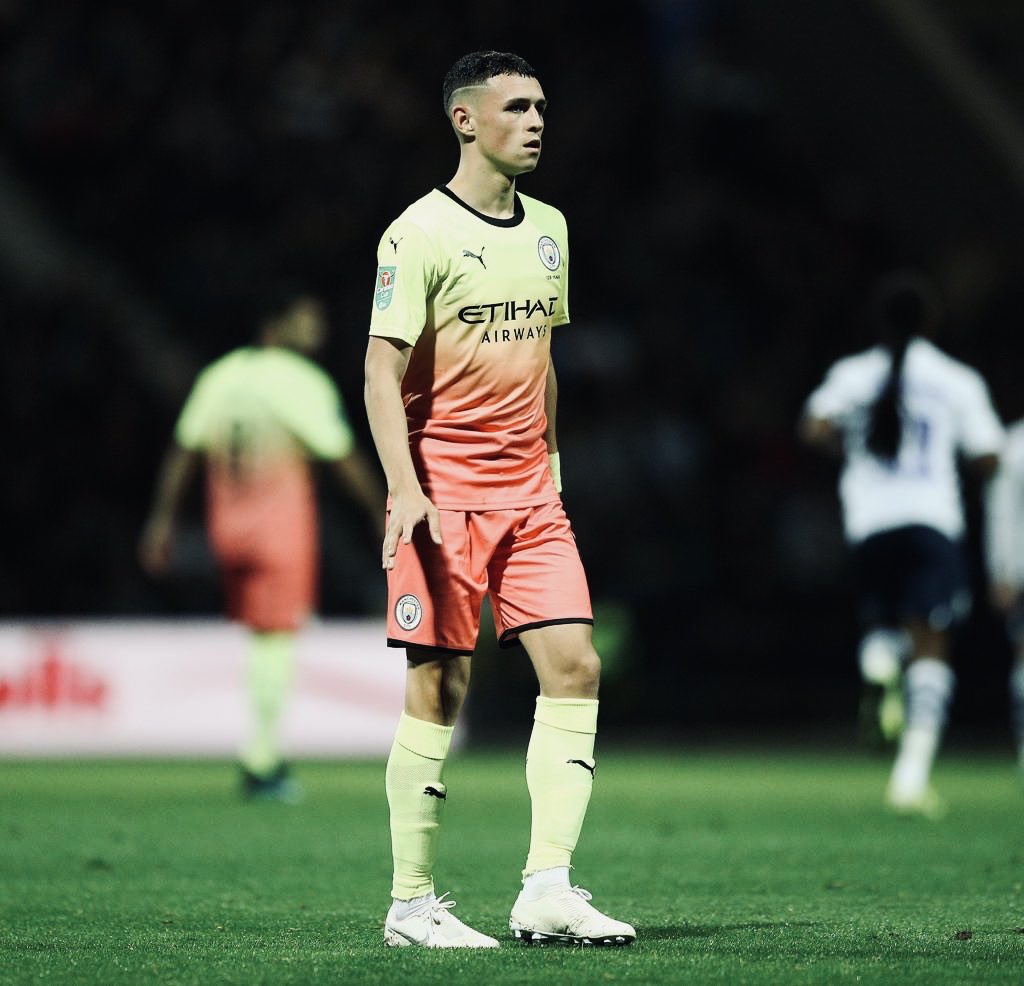 On the sporting side of things, there are also no corners cut. Playing on the finest football pitches in the country, being managed by some of the most talented youth coaches in world football, these players are given every chance to develop into world-class footballers. But what is the point in all of this work and investment from a young age if the players are then not allowed to flourish in the first team?
The frequently-used example of Jadon Sancho shows the level of talent City have in their academy, but he had to make the move away from the club in order to make the final step in his development. Now he is a Borussia Dortmund regular with a price tag of around £80m constantly attached to his name. City's other youngsters must be looking to him as more of an example than Foden right now, and that simply cannot be a good thing for the club.
Brahim Diaz followed in the footsteps of Sancho and moved abroad in January 2019, joining Real Madrid rather than wasting any more time at the Etihad. Now aged 20, he has already made more league starts for Madrid than he did in his entire three-year spell in Manchester.
Unlike Diaz or Sancho, Foden extended his City contract in December 2018. But he has barely been thrown any first-team minutes by Guardiola since then and while he is tied to the club until 2024, City could still lose him mentally if not physically long before that date if they don't start to show more trust in his obvious talent.
The Citizens find themselves in a strange situation. They boast one of the finest academies in the country, capable of churning out talent, most of which has the ability to play at a high level. Yet their financial might and desire to dominate English football means that they have little motivation to put their trust in a youngster at first-team level. Why bring in a promising kid if you have the ability to bring in a ready-made world-class talent? Even with Kyle Walker at right-back, this summer they went out and bought Joao Cancelo rather than using a youth player as a back-up.
The sad reality is that Phil Foden is just the tip of the iceberg. A byname for a common problem.
How many other potential superstars must leave the club before they sit up and take notice?