There are many examples of great sporting captaincy even if Granit Xhaka is not one of them
14:06, 28 Oct 2019
With a surly trudge, a cupped ear, and a foul utterance at the booing Arsenal fans, Granit Xhaka scribbled another chapter in the sorry saga of the Gunners' captaincy on Sunday.
The Swiss midfielder's position at the north London club is believed to be under threat following his reaction to being substituted in the 2-2 draw against Crystal Palace at the Emirates Stadium, but he is far from the first captain to run into trouble at Arsenal.
Whether it be Robin van Persie and Cesc Fabregas forcing moves to become stars elsewhere relatively soon after being handed the armband or Laurent Koscielny going on strike before heading to Bordeaux, the list of recent skippers besmirching the honour is lengthy.
But what exactly does the role of captain entail? And how does it differ between sports?
FOOTBALL
Beyond leading out your team and participating in the coin toss before the start of the game, it is arguable that there is little more to captaincy in the football world. To a large extent, the position feels more ambassadorial than anything. So how could Xhaka have got it so wrong at Arsenal?
Former Manchester United star Gary Neville summed up the makings of a great football captain when speaking about his long-time Old Trafford skipper Roy Keane in 2018.
"Without a shadow of a doubt Roy Keane was the most inspirational football player I ever played with," Neville told Sky Sports. "He wasn't only the best player on the pitch most weeks - which is obviously a fantastic thing as a captain because everyone will then follow your lead - but just the influence he had in terms of his standards, the fact that he made everybody else feel 10-feet tall, what he demanded from you all the time. He was almost like Sir Alex Ferguson out on the training pitch and in the changing room."
Most of the players remembered as fantastic football captains demonstrated similar principles to Keane. Leadership by action, consistency of message, bravery and a burning desire to succeed were all values which made the likes of Bobby Moore, Franco Baresi and Franz Beckenbauer notable skippers. It isn't all just haranguing referees, you know.
RUGBY
Across league and union, a rugby captain tends to have more of a say on the field than happens in football. With such a wide array of decisions being made by referees over the course of 80 minutes, play tends to be regularly broken up. That gives captains the opportunity to converse more coherently with officials regarding individual incidents or the general flow of the game.
There is also the psychological element to consider though. Former British Lions rugby union coach Sir Ian McGeechan explained that it wasn't necessarily vocal leadership which was at the forefront of his mind when he appointed Martin Johnson as captain in 1997, six years before the Leicester Tiger would lift the Webb Ellis Trophy with England.
"I just liked the thought of him walking down the corridor to toss up and the South Africans opening the changing room door to see who was there," McGeechan explained. "They would look up and see Johnno framed in the doorway and know that we meant business."
Johnson is not the only forward to have proven to be a great captain, with South Africa's 1995 World Cup-winning skipper Francois Pienaar and New Zealand's two-time champion leader Richie McCaw also being ferocious pack stars.
Fierce leader ✅
Rugby World Cup winner ✅
Martin Johnson heaped praise on his team mates after a grueling
#RWC2003
final
CRICKET
Sometimes the trick with captaincy is quickly identifying those who are not ready for the burden. England's 1981 Ashes-winning skipper Mike Brearley has questioned whether we would ever remember that year's 'Botham's Ashes' if Sir Ian Botham had retained the England captaincy rather than resigning.
Brearley took on the mantle before and after Beefy. Botham went onto record 399 runs, took 34 wickets and made 12 catches in a historic and memorable series.
But that is often the way with cricket, with the best players often making for poor captains. With teams being out in the field for as many as seven hours a day, vital tactical decisions are left in the skipper's hands as opposed to being pre-dictated by managers or coaches.
Field-setting, bowling changes and more comes under the jurisdiction of the off-field leader, leaving the likes of Botham, Kevin Pietersen and Andrew Flintoff lacking when they were handed the captaincy.
Brearley, himself an average batsman but a memorably successful leader of men, has been outspoken on why he believed Botham ultimately failed in the role.
"He was too touchy about criticism," he said of the great all-rounder. "He found it hard to captain himself, to find that blend of restraint and liberation that I think he needed. Worst of all, the pressure had got to him, and England had lost the superb qualities of their best player."
#OnThisDay
in 1981, arguably the greatest comeback in Test history got underway.
England were facing an innings defeat at Headingley before Ian Botham smashed 149* from 148 balls to set Australia 130 to win.
Then Bob Willis steamed in, taking 8/43 to seal an 18-run win 🔥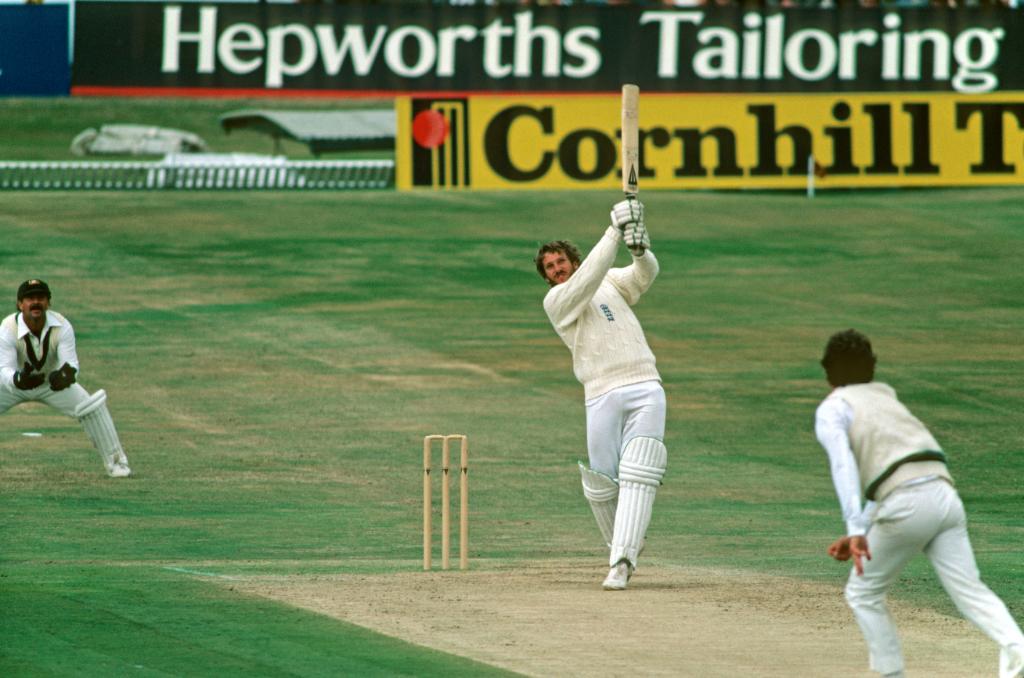 GOLF
Though predominantly an individual sport, in golf the role becomes more prominent and visible in team competitions such as the Ryder Cup, which takes place biennially between Europe and the U.S.A. Captains are responsible for such duties as pairings, order and, vitally, motivation.
The likes of Tony Jacklin and David Love III have become known for being great leaders in the Ryder Cup, and the American has even spoken of the growing role played by vice-captains in recent years.
"The role of the vice-captains has changed so much since 2014," Love told rydercup.com. "We made it more of a defined role that isn't just 'show up at the Ryder Cup and help out.' It's a year-round job. You're helping the captain with specific duties that each can handle so the captain can focus on what he needs to focus on. The job gets bigger and bigger. It's dividing responsibilities and working toward the same goal."
Team Europe wins the
#RyderCup
. Congratulations to Captain Bjorn, and the entire European Team.
US SPORTS
On the other side of the Atlantic, the role of captain is greatly reduced. When David Wright became the lone captain in Major League Baseball in 2013, he was also just the fourth official skipper in New York Mets history. Largely, there are 'unofficial captains' designated by people outside of baseball clubs, with onlookers identifying figureheads in both ability and attitude, and referring to the player as their team's 'captain' as a way of acknowledging that individual's contribution.
Similarly in basketball, few NBA teams decide to elect a team captain, with the position becoming less commonplace over time. It is considered difficult finding the appropriate person with the right combination of skill, talent and veteran status to command the respect of the locker room.
For the 2018-19 season, only three of the 30 NBA teams had designated captains, the most notable being Golden State Warriors' six-time All-Star Steph Curry.