They've caused a stir but the passion of United's supporter group is infectious
06:55, 04 Feb 2020
"This has never happened before, I promise you," pleads Natalie Burrell down the phone I've just been passed. It turns out that the 17-seater bus heading to High Wycombe has broken down before it has even left the first pick-up point in the shadows of Old Trafford. I thought that following the most vibrant fans in women's football would be an adventure, but this wasn't quite what I had in mind.
After plans are hurriedly changed, I end up heading south on Barmy Army Bus number two, a nine-seater, while the bigger vehicle - "the crazy one" - is either fixed or jettisoned for a car pool. All 24 of us will get to Manchester United Women's fixture against Reading Women one way or another.
This lot have become the talk of women's football since Manchester United belatedly formed a team in the summer of 2018. To some they are the game-leading section of supporters sorely needed to help replicate the intensity and passion of men's football, whereas others observe them as a nuisance without which the women's game was better off.
Before Manchester United, the Women's Super League provided a more serene environment. It brought none of the malice or intimidation attached to the professional men's game, but also little in the way of an atmosphere. There wasn't much of a crossover when it came to terrace behaviour.
Natalie changed that. A United men's fan who had never been to a women's game before the Reds tasked new head coach Casey Stoney with building a brand-new 21-player squad little more than 18 months ago, Natalie was the kind of whirling dervish of a character who didn't mind singing songs all alone.
"We thought 'Oh great, the nutters are in,'" explains Deborah Henry of her first observation of Natalie at United's Leigh Sports Village home. "But we ended up moving nearer and nearer to where she was sat because that was where the atmosphere was."
It turns out there were plenty more like Deborah and husband Marc. By the middle of last season they had the nine-seater bus for away trips, and soon after they'd upgraded to the bigger one. Song books were drawn up and passed out with expletive-free chants for every individual player in order to make for an inclusive, easy-to-follow experience. These days there's two bus loads, and there is a family feel about every single piece of interaction.
The pre-game bus ride is everything and yet nothing of what you'd expect of a trip to the football. We chat about the game ahead, the whys and wherefores of football, the progress of the 'crazy bus' - they're on the way about 45 minutes behind schedule. But then come the interruptions as the music is hijacked so that Instagram stories can be filmed of the passengers singing newly-orchestrated terrace songs. Within minutes there are several of the players themselves who have seen and approved of the chants.
Marnie Kelly is one of those shooting the breeze about who is likely to play a part in Phil Neville's Great Britain squad at the Olympics in Tokyo later this year. She's been a fan of women's football for a lot longer than many on the bus but had had to cross the Manchester divide prior to 2018 to get her fix.
"I used to go to watch City's women because we didn't have a team," she explains. "I went to City home and away with my dad for six years. He loved it, I was like the son he never had! I had a lot of friends who used to go to City who unfollowed me on social media as soon as they saw that I was going to United. But I'm a Red! We just didn't have a team before."
We arrive at Wycombe Wanderers' Adams Park with the theme tune from Heartbeat blasting out. A reworded version is sung in homage to full-back Martha Harris, but either way this is surely the first time in decades that Buddy Holly has been blasted at full volume from a supporters' coach as it comes to a stop at a football ground.
Come game time the singing never stops, with Natalie almost always the chief orchestrator, and the match itself is typical of so many at this level. The play is generally enterprising with an emphasis on technical, passing football and less of a physical bent than most men's games. That's not to say that there aren't the meaty challenges, more that they don't dominate the proceedings and there's more time on the ball as a result. That allows for a pleasant spectacle.
United take the lead on the half-hour mark through 18-year-old Lauren James - tipped by many to go to the very top of the game before long - but are denied the victory when England's record cap holder Fara Williams converts a penalty with 10 minutes to play. That is only half the story, as ever is the case, because the spot-kick had been awarded after United skipper Katie Zelem had headed away a Reading free-kick. The referee baffled everybody in the ground by showing Zelem a yellow card and pointing to the spot, claiming it had been her hand rather than head which had diverted the attempt.
The scene at full-time is what sets the women's game apart though. Players of both sides mingle with fans, with United's team sharing commiserations with their supporters before posing for endless photos and signing autographs on everything from shirts to programmes to personalised freehand drawings. This is where so many of the budding relationships which make the players seem far more accessible than the ones who tread the turf at Old Trafford are formed.
On the 'crazy bus' working its way back on the motorway there is a sense of deep frustration. Referees being paid peanuts compared to their counterparts in the men's game are undermining the elite level of women's football. Not that the frustration is with the referees themselves, but with the infrastructure that doesn't allow for more qualified officials to take charge of games which are affecting the livelihoods of full-time teams like United.
But while professional referees, like guaranteed access to decent facilities, are seemingly a way off for the majority of women's football, there will be no less urgency for it to happen amongst the United fanbase.
"We're lucky and City are lucky. We have Leigh Sports Village and they have the Etihad Campus, both of which are great facilities," says Deborah, a self-confessed matriarch figure for the group. "Leigh might be difficult to get to by public transport from Manchester, but look at Liverpool. Liverpool's men are the best team in the world but they can't host women's games at the moment because of the state of the pitch at Prenton Park, which they share with Tranmere's men. It's a reflection of the effort put into the two sides of the clubs."
The Barmy Army have been accused of taking things too far before when booing opposition players and bigging up rivalries which never previously existed outside of the men's section. But while they say they will continue to get behind their team, they admit they might not get everything right.
"We came over from the men's game to the women's game, so there's some things we're used to," explains Deborah. "But we're also a new team in an old organisation which is also learning. There's a schism on both sides. We have made mistakes and will make more, no doubt, but we're still learning."
For her part, Casey Stoney has been unequivocal in her support of the fans, even suggesting that the promotion of rivalries will help to stir up new audiences which aren't really present in the women's game. There were 1,256 at Adams Park on Sunday, with about half of them wearing United red.
Deborah's husband Marc adds: "Casey says she wants the celebration of rivalry, but there's then the standard expected in women's football. And we're just trying to work out the bit in between those two things."
He adds, too, that his new-found affinity has taken him in a way he didn't feel would be possible.
"I was in Barcelona in '99," he says. "I was in Moscow in '08, I was in Rome in '09 and I was in Stockholm in '17. But what this team achieved last year, in winning the Championship with 98 goals and a cup semi-final… that was right up there for me."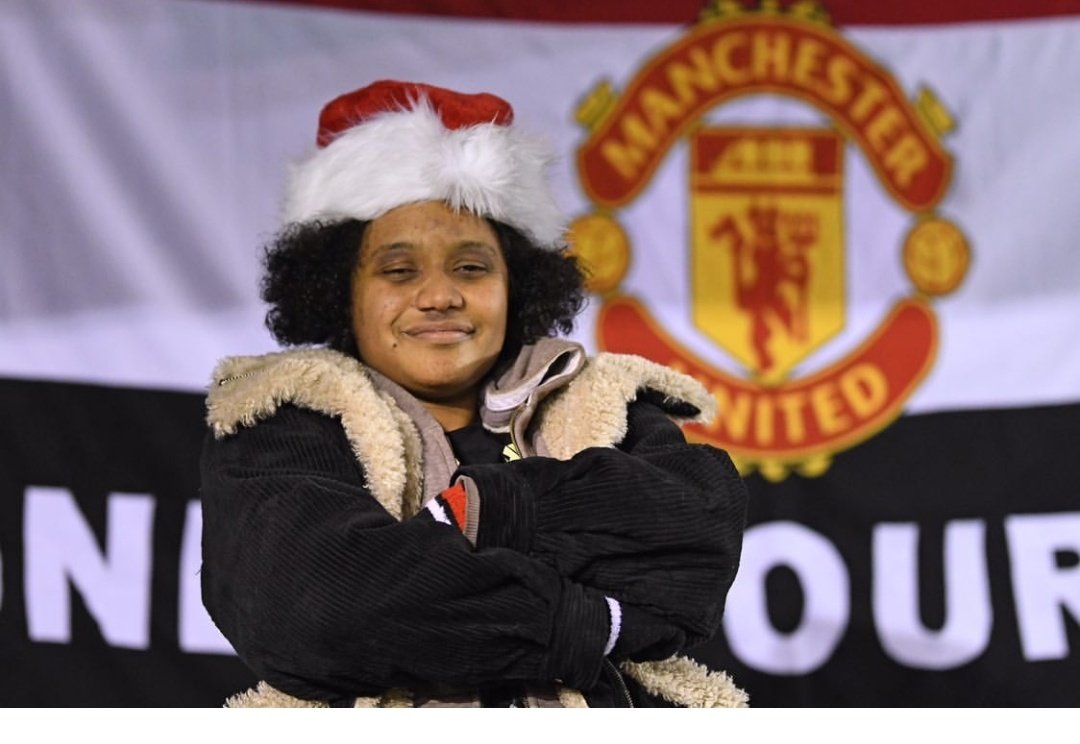 The camaraderie between the fans and players is what makes the difference for most I speak to, with the accessibility making this a very different type of football to follow.
"They've grabbed my heart. I just can't get over it, the fact that they even know who I am," says Natalie, the bundle of energy who has come to symbolise the Barmy Army and what they stand for. "I couldn't go to Old Trafford and chat to Paul Pogba, but I've bumped into the women's players in the Trafford Centre and they've come over to talk to me. They approached me! They knew me!"
Deborah adds: "This is our first team now. The @ManUtd Twitter account is for the men alone, and there's a @ManUtdWomen for the women's team, and we can be guilty of it as well. When you say 'Man Utd' you mean the men's first team.
"But this is our first team now, for some of us. There will always be fixture clashes, but there are people on this bus who said this time last year that they'd never choose anything over the men's team but now they go to the women's game when there's a clash."
In a sport which has fostered supporter bases so intent on backing everything about their club's badge, this is a group of people who have taken on a whole new identity in order to do exactly that.
They are the Barmy Army, and they're already planning their next trip to see their new favourite footballers. In the meantime Natalie has one croaky, demonstrative rendition of Whitney Houston's 'I Will Always Love You' in her before we arrive back at base. You can see how her infectious personality brought a new football family together.