The travails of BJ Penn have cast a further spotlight over sport's relationship with head injuries
21:01, 18 Jun 2020
Oh, the ignominy. 'Baby' Jay Dee 'The Prodigy' Penn, an inspirational martial artist cited by none other than Anderson Silva as the actual greatest fighter to ever grace The Octagon, lies knocked out on the pavement. Outside a Hawaii nightclub called The Lava Lounge. By an opponent who 'more resembled a member of the MMA media than an MMA fighter' (meaning he was fat), to paraphrase some wag.
"It's not even the straw that broke the camel's back," said UFC president Dana White upon releasing Penn from his UFC contract in late September 2019. "I didn't love him continuing to fight anyway. He won't fight again. That's it. That's a wrap."
It capped a disastrous year for the seminal figure, who's a former both lightweight and welterweight UFC champ. In April it came to light that Penn's wife Shealen Uaiwa has obtained a restraining order against him lasting till October 2021. The litany of transgressions makes for sober reading; especially on top of previous scandals. And while Penn's enthusiasm for his career didn't seem to be diluting, his illustrious fight record was. He has lost his last seven fights and drew the one before that. One anecdote that supposedly emerged from his camp is that BJ insisted on sticking with his athletic regimen as it was how he remained calm.
Penn's recent rap sheet is so colourful that speculation has turned to whether he is struggling with health issues. Specifically those resulting from TBI (traumatic brain injury) and possibly CTE (chronic traumatic encephalopathy). TBI, essentially any blow to the head, can be mild or severe. CTE, though, is the build-up of damaged matter in the crevasses of the brain, caused by repeated TBI. Chris Benoit, the World Wrestling Entertainment star who infamously murdered his family before committing suicide in 2007, was diagnosed with CTE during autopsy – currently the only stage at which it can be medically detected, although progress is being made.
Gary Turner is a therapist who's studying a multi-disciplinary Phd on 'the behavioural effects of head impacts on fight sports athletes' at Winchester University. And he also boasts a record of over 1000 combined boxing, kickboxing and MMA fights. While he is vocal about the dangers of head trauma, he's keen to point out that it's unlikely to be brain damage caused by blows alone that's causing Penn's erratic behaviour. "From what I do know of BJ Penn's situation, my conclusion would be that he has a 'poly pathology' and there are biological, psychological, and social reasons why he is acting this way," Turner says. "But the evidence is quite clear that it's very likely that a contributor to this will be the number of head impacts he's had. It won't be the only reason, but it will be part of it."
Dr Stephen Blumenthal of the esteemed Tavistock clinic is the writer of books including Assessing Risk: a Relational Approach. Like all of the experts we spoke to, he is wary of diagnosing Penn both in public, and without first-hand knowledge. But he does draw attention to Penn's age, 41 at the time of writing.
"This is a critical moment in the male life cycle," Dr Blumenthal says. "Physical strength is diminishing, testosterone is lowering, certain goals may not have been met, character armour is diminishing and hints of vulnerability are coming through. Some men who have been very successful have a crisis at this particular point.
"Impulsive violence, from the point of view of the perpetrator, can be an attempt to prevent a worse outcome. The person is struggling with something and they don't know how to express that."
So head trauma alone is unlikely to be the only cause of Penn's public unwinding. But it's the element which the rest of us in the fight sports community share.
"The overall trajectory of what the research states is accelerating," Turner explains. "Every strike, including hitting your head on the ground, is 'concussive' by nature. Hypocrites, the Greek philosopher, identified it 2000 years ago as 'an earthquake-like shaking' of the head. By the way, grapplers should be aware that 'hypoxia', lack of oxygen brought on by strangulation, has a similar effect.
"The brain's wiring, its axons, are comparable to spaghetti. When the brain receives force they become broken, sheared, stretched and perforated. Materials inside start to flow out. Communication between neurons [information receptors in the brain] is broken. Information flowing around the brain now has to take a longer journey, diverting around the broken axons. There may not be a subjective effect on the outside, but inside it's taking longer to think, act and react. And there's only so many before function is lost.
"Other areas of the brain shut down to help repair the damage," says Turner. "Glucose is reduced and the recipient of the blow becomes lethargic. There is some 'neurogenesis' – brain repair – that takes place amongst the cells, which has only recently been discovered. But it also turns out that you never completely recover from a concussion, and the effects of a single impact last a lifetime."
There's a lot of variables involved, too. For example, some of us are genetically inclined to suffer more from dementia as we get older. And women are more sensitive to concussions during the luteal phase of their biological cycle (14 days after menstruation). "The threshold is hard to mark out. There are currently 76 different risk factors identified and as the research goes on, these increase in number," says Turner. "But certainly the earlier you start having head impacts, plus the higher the severity and the number, the worse it's going to be."
Furthermore, in something of a counter-intuitive revelation, wearing protective padding like large boxing gloves and headguards actually increases the likelihood of concussions. This has been the perceived wisdom for several years now, and was validated by the Amateur International Boxing Association's (AIBA) decision to forgo headguards in men's boxing bouts at the 2016 Olympics. AIBA's announcement at the time focussed on reasons such as 'risk compensation theory', which is when "those wearing protection are more likely to take risks, and those interacting with them are more likely to do so too," as Turner explains. The announcement also cited statistics that showed referees stopped more bouts where participants were wearing headgear than otherwise.
Chris Benoit was diagnosed with CTE during autopsy
But it's actually complex biomechanics that play the largest part in protective padding actually enhancing the likelihood of brain injury.
"The research comes from road safety and crash test dummies," says Turner. "To create a concussion you need to get as high a number of molecules as possible, moving as fast as possible – mass and velocity," he continues. "But for the force to injure the brain it requires what we call 'low compliance', which is its rate of transfer. A slower rate means the force is diffused throughout the head. But force applied with high compliance is more likely to deform or break the skull."
So far, the only thing shown to be protective "is to possess a 'cognitive buffer', essentially a higher starting point," says Turner. "If you're using your brain and keeping the connections you have alive, you have further to fall from once the degeneration starts."
Mixed martial arts fans will point to how erudite their retired legends remain in comparison to notoriously 'punch-drunk' boxers. "The question though is always 'compared to what, and to whom?'" says Turner. "Some chronic effects take as long as 50 years to kick in." While there's no proven link between Alzheimer's disease and CTE, the symptoms are very similar (in CTE waste material accumulates at the bottom of the brain's crevices, but in Alzheimer's on the upper surfaces). Boxers are more likely to suffer from Parkinsonism – like the late, great Muhammad Ali.
It's a sobering conversation to say the least. But are omens of doom, even scientifically proven ones, enough to adjust our own attitudes to the sports we love?
Speaking personally, as someone who optimistically identifies as a 'pressure fighter' himself, I'll need guidance and encouragement to "train smart and fight easier" as Turner puts it.
American boxer Patrick Day dies following brutal knockout. His death comes after Argentine super-lightweight Hugo Santillan died in July from injuries suffered in the ring and Russian Maxim Dadashev passed away from brain injuries during his fight.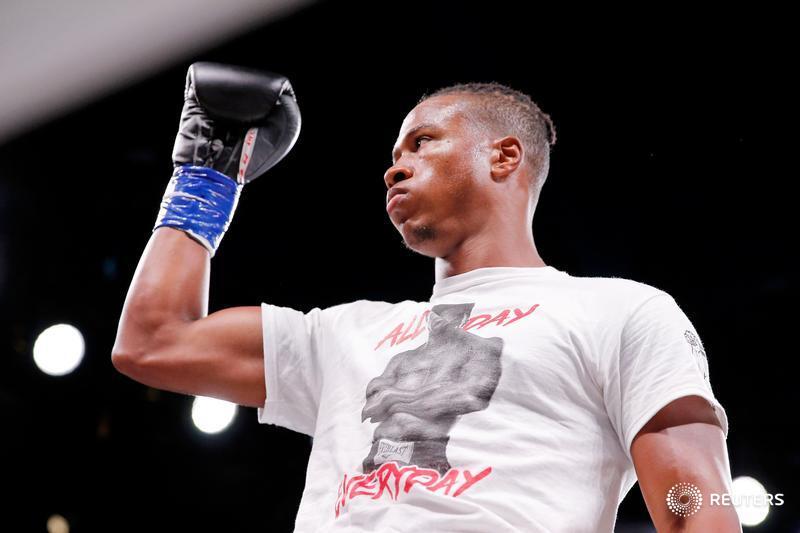 But many of us are reluctant to take decisive action. Hotly-tipped British boxer Anthony Yarde attracted opprobrium for his own decision not to spar during his camp for a WBO title fight against Sergey Kovalev in August this year. His contemporary Carl Frampton openly criticised this course of action in the aftermath, but Yarde himself has come out swinging, with both he and his trainer Tunde Ajayi determined to stick to the no-sparring strategy.
Prevention is currently the only cure, and damage is notoriously difficult to detect via even sophisticated scanning procedures. "The definition of CTE set by Boston University's leading 'Brain Bank' research centre can only be diagnosed posthumously at autopsy," points out Gary Turner, "so they interview close friends and family members of known sufferers to find patterns of behaviour." The 'collective diagnostic criteria' includes aggression, impulsivity, suicidal tendencies, depression, mood disorders and anxiety. Which are exactly the emotions that some of us feel are kept in check by combat sports participation.
"In a martial arts class there will be people who have recognised that they need a structure to contain their instincts," says transgressive behaviour guru Dr Stephen Blumenthal. "It's important to find a way of preserving that."
So how about yourself? Can you see yourself abandoning the rough 'n' tumble games we all derive so much excitement, identity and catharsis from? What precautions will you take before you start scrapping outside nightclubs? Or struggle with your work?
The question is, to use gym vernacular, enough to do one's head in.
This is an edited version of an article initially published by Battles of London
This article first appeared in The Sportsman on 14/01/20