Eddie Jones' men should overcome challenges
12:13, 17 Sep 2019
Much has been made of England's tough group ahead of the Rugby World Cup, with all five of the sides featuring in the top 15 of the world rankings. Eddie Jones' side will get their World Cup campaign underway on Sunday morning as they take on Tonga in Japan, before facing USA, Argentina and France.
Admittedly, the build-up to the tournament has not been perfect after Wales got the better of them at the Principality Stadium but they did bounce back with wins over Ireland and Italy at Twickenham and now head into the tournament hoping to recreate the heroics of 2003. Although the world rankings suggest England could face a tough test over in Japan, it may not be quite as fatal as first feared.
England's World Cup opener against Tonga is expected to be a bruising encounter, but one they should come out on top in. Although they have competed at the past five tournaments, the South Pacific nation have never made it past the group stage, nor have they ever beaten England or Argentina.
They were overwhelmed by Japan in a 41-7 loss in the Pacific Nations Cup and may find themselves slightly out of their depth here. One poignant story from the Tonga squad is that of Nasi Mana, their former captain who was diagnosed with testicular cancer in October and has undertaken chemotherapy. He was only allowed to start physical activity again in April yet is expected to make his return to international rugby in the opener against England.
In their second match Owen Farrell (pictured) and his side will visit the Kobe Misaki Stadium to take on USA, ranked 13th in the world. The Americans lost all four of their group games in 2015 and this looks like another learning curve for a side still attempting to make their mark on the world stage. A closing group game against Tonga will mark the States' best chance of securing a World Cup win but England should breeze past them after the surprise international retirement of their best player, flanker Samu Manoa.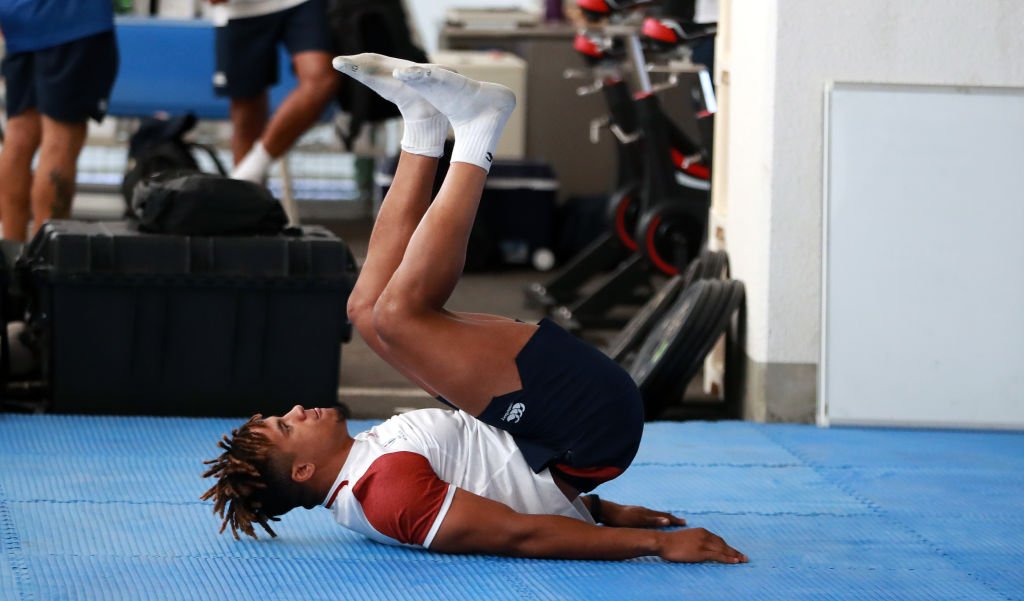 Argentina will provide the toughest test in England's group stage but Eddie Jones' men will hope to have two wins under their belt before the two meet in Tokyo. The cohesiveness and power of the pack will cause problems for the 2003 World Cup winners, with Nicolas Sanchez providing great quality with his boot.
Given that most of the Argentine squad play for Jaguares, who reached the Super Rugby final in July, they could well be the tightest unit in the entire competition, something that can only benefit them against top opposition. The dark horses of the competition will provide a litmus test for England.
The Red Roses will only come up against one European side in the group stage of the World Cup. But France have been through somewhat of a sticky patch in 2019 under Jacques Brunel, even if things have improved in the past few months.
They will be led by captain Guilhem Guirado but head to Japan without the experienced duo of Morgan Parra and Mathieu Bastareaud, two players who were deemed too sluggish for the new style of play. At 22, Damian Penaud is set for a breakout tournament after some impressive displays from the wing for club side Clermont but a poor Six Nations display shows there is still work to be done.
The French have reached the quarter-final stage of every World Cup so far and a last-eight display would be counted as a success given the on-pitch results and behind-the-scenes turbulence. They may have a rich history, but England should beat them with relative ease.
So fear not England fans, all will be just fine in the group stages - It's the knockout stages you need to worry about...
WELCOME TO
#RWC2019
Thank you to our hosts at the Miyazaki Prefectural Government Hall for today's
@rugbyworldcup
Welcome Ceremony 🇯🇵