If you're heading to Ruiz-Joshua II there are lots of things to be wary of
07:01, 25 Nov 2019
Speak it quietly: Saudi Arabia is the new sporting force
The Middle-East state has hosted a WWE event this year, it played host to the season-opening Formula E races this weekend, and is looking forward to hosting Italian and Spanish domestic football amongst other things in 2020.
But all attention is now turning to December's highly-anticipated boxing rematch between Anthony Joshua and Andy Ruiz Jr in Diriyah, with 30-year-old Brit Joshua hoping to reclaim the four heavyweight belts he lost to the Mexican-American in the summer.
Those trekking over to the Arab state for the bout will know to approach it with the utmost caution. Like any country, Saudi Arabia imposes its own cultures and customs, rules are there to keep their order. Las Vegas this most certainly ain't.
DON'T show the soles of your feet
The insult of the shoe. Across Arab culture, showing the sole is a sign of great disrespect. The shoe is considered dirty due to it touching the ground, with the foot being the lowest part of the body, therefore literally being the lowest of the low. Keep those pins on the floor.
DON'T get snap-happy
Taking photographs of government buildings and palaces is strictly outlawed, and taking pictures of others is extremely frowned upon. So that's no selfies, no Instagram food art, and definitely no live streaming the fight for your mates back home.
DO cut out the bacon
Islam strictly forbids the consumption of pork, and importing the meat into the country is illegal.
No hangover bacon butties for you! Actually you won't even have a hangover as alcohol is, of course, also illegal.
DO avoid PDAs
Saudi Arabia isn't the most amorous nation, and accordingly, adhering to a conservative dress code is essential. Shoulders and knees must be hidden, so leave those Daisy Dukes at home and keep the PDAs down to a minimum… as in: zero.
😏 Andy Ruiz on his upcoming rematch...
"I look forward to ending Joshua's career in the desert"
#RuizJoshua2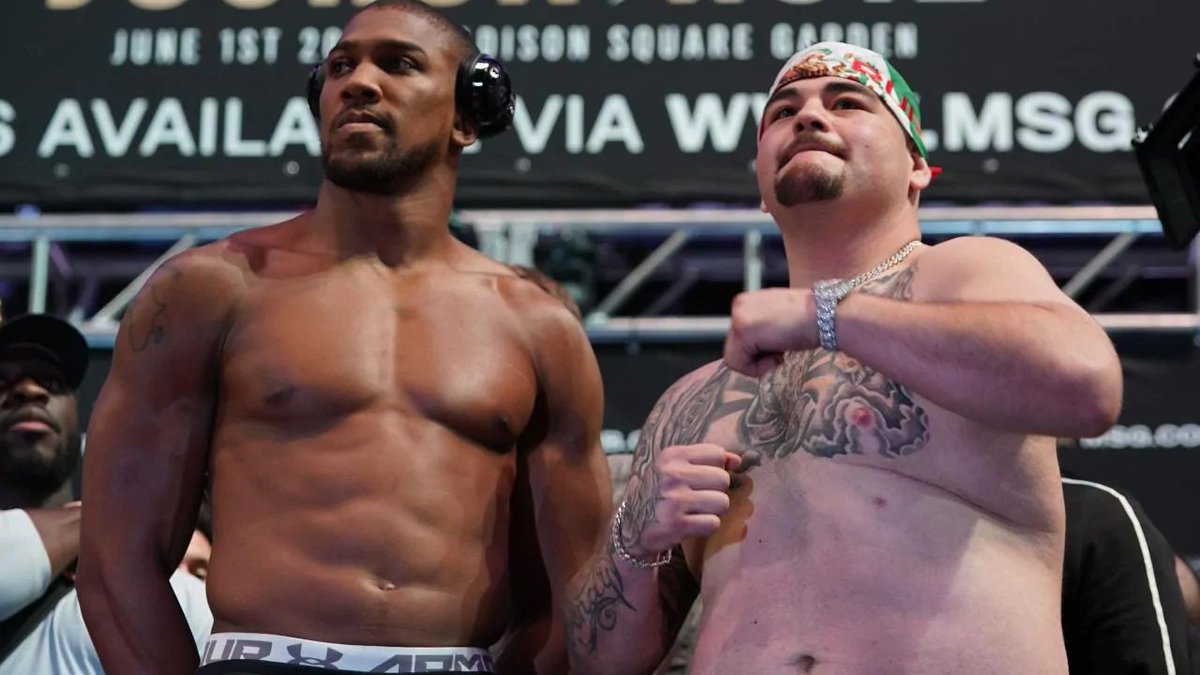 DON'T expect to catch the Star Wars previews
Saudi stormed into the 21st Century last year by opening their first cinema in 35 years. The film on show? Black Panther. Well, if you're going to have a curtain-raiser, best make it a good 'un. In the same year they also opened up their first opera and orchestra. Movie theatres were commonplace up until the 1970s but came to be seen as an un-Islamic activity. Slowly but surely, however, cinema is coming back.
DON'T expect to see a whole lot of old people
Most of Saudi Arabia's 32 million population are overwhelmingly under 30 years old. Only approximately 1.1million are above the age of 65. You'll be among the oldest people there, even if you're 26. Not what Wayne Rooney would want to hear.
DON'T be yourself
In news that won't come as a surprise to anyone, homosexual relations are illegal and LGBT rights are non-existent. Those who engage are at risk of fines, public whipping and castration. There's no second chances here...
DON'T do anything
You're definitely not allowed to eat, drink or smoke in public. No quick fag break. No bottle of Coke when dashing from A to B. And as for grabbing a Greggs vegan sausage roll to eat on the run… No Greggs. And no vegan sausage rolls. And probably best not to run, just in case...