The Italian has been linked with the vacant posts at Goodison and the Emirates
14:40, 11 Dec 2019
With a convincing 4-0 victory over Genk on Tuesday, a place in the Champions League knockout stages was secured.
However, it was not enough to save Carlo Ancelotti from the sack as manager of Napoli.
For most clubs, it would be seen as a massive achievement, the coach applauded, adulation heaped on him.
Napoli, though, are not most clubs.
To say it has been a season of turmoil at the Stadio San Paolo would be an understatement, and now he could be destined for either Everton or Arsenal.
The Naples club languish in seventh place in Serie A having previously been Juventus' main challengers for the past few seasons. And while Ancelotti has struggled to really impress supporters, he also had to deal with a testing relationship with owner Aurelio De Laurentiis.
Landing the former Real Madrid and Milan boss was seen as a real coup for Napoli.
A title winner in four nations, a Champions League winner too, his reputation is rightly huge and he is seen as a managerial legend.
Yes, there was some discord during the end of his tenure at Bayern Munich, with players reportedly organising their own training sessions to supplement his supposed laid-back approach to preparation.
However, he is one of the top coaches in world football. After Maurizio Sarri took his self-styled football with him to Chelsea, Napoli had to get a big name to replace him.
It never really worked out.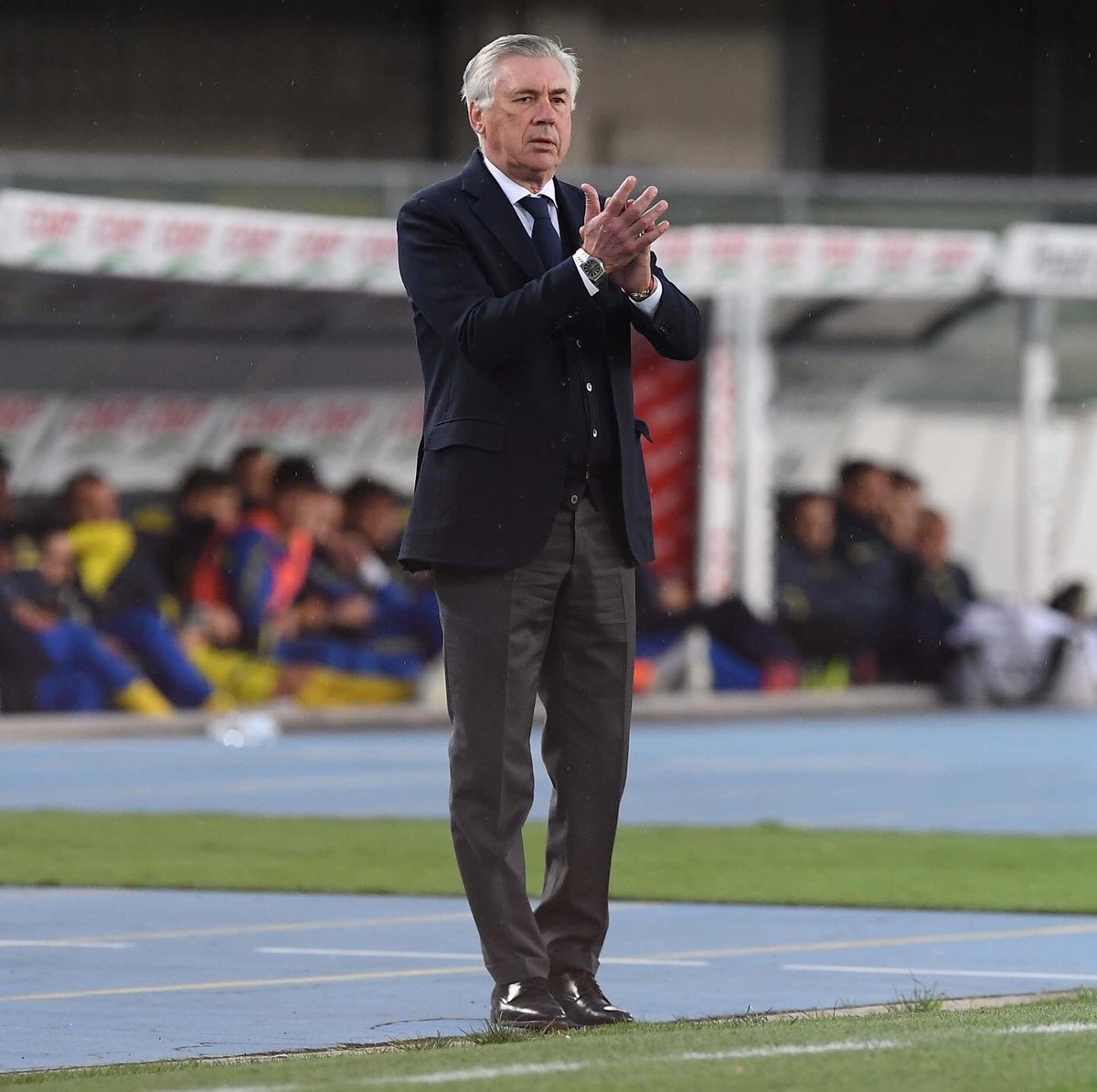 Ancelotti's tactical nous is revered all over the globe, but in Naples he was unable to settle on a definitive formation, flitting between 4-3-3, 4-2-3-1 and 4-4-2.
These things get noticed, and are marked down as weakness when results don't go as expected. Napoli have managed only five wins in 15 matches and sit 17 points off leaders Inter.
Disagreements during the transfer window hardly helped matters either. Ancelotti was keen to be reunited with James Rodriguez having coached the Colombian at Bayern and Madrid, but De Laurentiis refused to do a deal.
Having clocked up a third match without victory in November by losing 2-1 against Roma, De Laurentis called for a team retreat, ordering the players to be away from their families for a period of seven days to prepare for games against Genoa in Serie A and Red Bull Salzburg in the Champions League.
Initially agreeing with the decision, Ancelotti soon changed his outlook after a draw with Salzburg and distanced himself from the owner's decree.
"I disagree but it's a decision for the club. The club must make decisions, and the coach must coach," he said. "When the club makes a decision, the players and coach must accept it."
After players refused to attend the retreat, ESPN reported that De Laurentiis had issued the squad with fines totalling €2.5 million for their collective role in the mutiny.
Ancelotti was a dead man walking, and on Tuesday the end was confirmed.
Now, he joins a crew of esteemed managers on the continent who could be heading for England.
Arsenal and Everton, both with vacancies in the dugout, are said to be interested in the Italian 60-year-old.
Sky Sports reported on Wednesday that the Blues are to hold talks with Ancelotti before the weekend as they look to replace the sacked Marco Silva. While it would be a monumental coup for the club, one wonders whether the coach's perceived laid-back approach would inspire the Goodison faithful long-term.
Everton are in desperate need of a blueprint after a string of failed appointments since the end of David Moyes' 2013 departure after 11 years in charge. Ancelotti's recent record doesn't suggest that he would necessarily be the man to buck that trend.
For the Gunners too, they are lacking direction. Does the ex-Milan chief really boast the gusto needed to get them going again after Unai Emery's failed spell in charge?
Following the 22-year spell enjoyed by the incomparable Arsene Wenger in north London, the Spaniard's tenure was underwhelming. Surely the last thing they need now is another short-term appointment, and that would increasingly appear to be Ancelotti's niche at this juncture.
The two clubs are on the lookout for new managers and have each been linked with a variety of names.
Emery, dismissed by the Gunners after a dismal start to the campaign having seriously lost his way at the Emirates, has held informal talks with the Toffees.
Niko Kovac, who was pictured at Goodison Park on Saturday as the Blues swept Chelsea away under the temporary stewardship of club icon Duncan Ferguson, has also been linked. But the Croatian could also be an option for West Ham should they sack Manuel Pellegrini.
The ex-Bayern boss was actually on a 'fact-finding mission' watching English football but, after success with Eintracht Frankfurt and cup wins with Bayern, he would certainly be desirable for clubs in the Premier League.
Marcelino, the Spanish former Valencia boss, has a great reputation and has been linked with Arsenal while Marcelo Gallardo, the charismatic coach of River Plate, was an early favourite to replace Marco Silva at Everton.
Then, like Ancelotti, come two more big hitters.
Mauricio Pochettino, sacked by Tottenham in November despite having guided them to last season's Champions League final, has stock of the highest order and could end up at Bayern or Arsenal. Manchester United could be an option too should they part ways with Ole Gunnar Solskjaer in the near future.
As a former Espanyol centre-back, Barcelona is out of the question for Pochettino, but Real Madrid could do worse if they decide to take a different direction to Zinedine Zidane.
Then there is Massimilano Allegri. Having dominated domestically in Italy with Juventus, he stepped down in the summer to look for a new challenge.
Whether he would take on Arsenal right now remains to be seen, but he is another who has been mooted as a potential United boss.
Whatever happens, this managerial merry-go-round is sure to be an intriguing ride and Ancelotti shouldn't find himself without a seat for too long.