The Portuguese head coach will be keen to re-establish himself in England
11:34, 20 Nov 2019
Jose Mourinho's return to the Premier League could breathe new life into a Tottenham Hotspur side who have found life difficult in the top-flight this season.
With the club currently lying in 14th position in the table, Spurs chairman Daniel Levy felt he had no option but to part ways with Mauricio Pochettino despite the Argentine leading the club to their first Champions League just five and a half months ago.
Mourinho will be keen to establish himself back in England after a dismal end to his time at Manchester United. As such, we have looked at the five key fixtures for the Portuguese boss over the next two months.
West Ham, Away (23rd November)
A lunchtime kick-off live on television combined with a London derby - this is the perfect storm for Mourinho to make his mark in the Spurs dugout. He has won all his opening game in each of his previous Premier League spells with Manchester United and Chelsea (twice) and will certainly hope for more of the same here.
His first order of business is to dispose of West Ham, who have also endured a tough start to the season under another South American, Manuel Pellegrini. The Hammers will be hoping to provide some resistance and play the role of party poopers, but if the hosts can secure all three points they will leapfrog their rivals while also condemning Mourinho to his first debut defeat.
Manchester United, Away (4th December)
Jose Mourinho's appointment at Manchester United was heralded by thousands as he was believed to be the man to bring the good times back to Old Trafford after the misery of David Moyes and Louis van Gaal. Two-and-a-half years later, despite winning the Europa League and leading the team to a second-place finish, it could be argued that he left the club in a worse state than he found it.
United have moved on and so has Mourinho, but rivalries will be renewed when 'The Special One' returns to Old Trafford. He is likely to get a much warmer welcome in Manchester than he will at Stamford Bridge.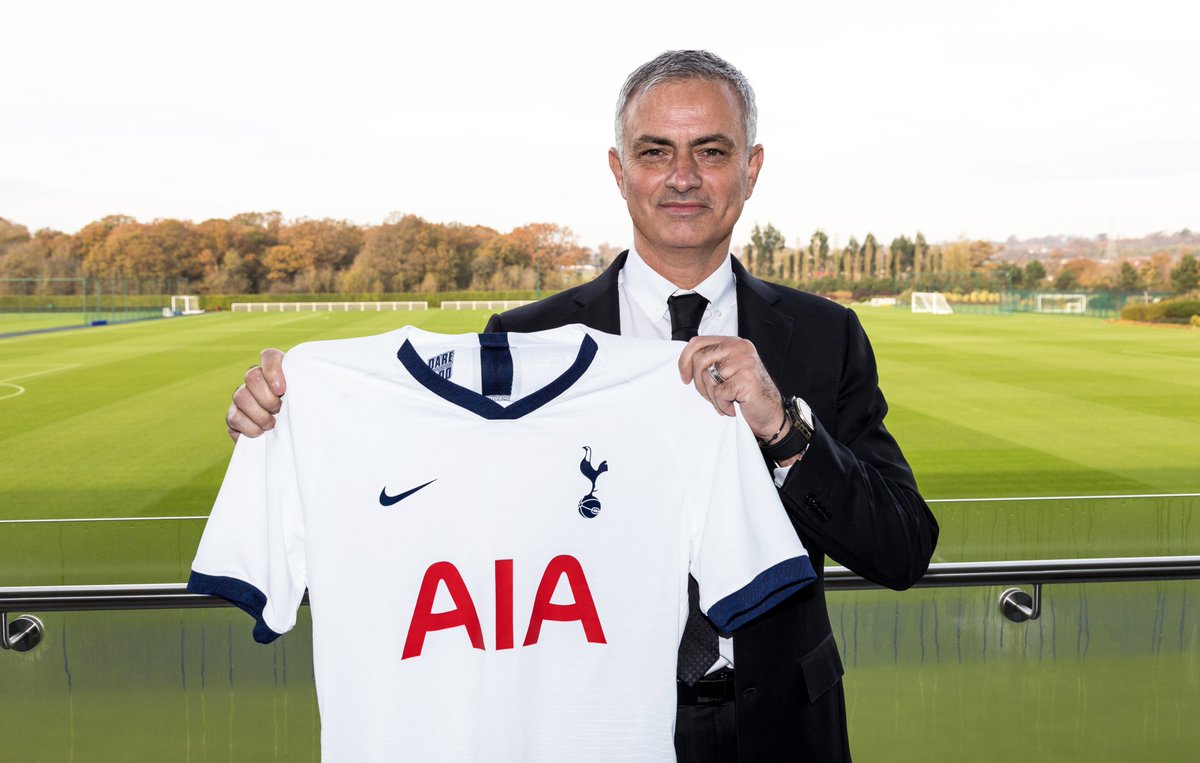 Bayern Munich, Away (11th December)
Although it looks likely that both sides will have qualified for the knockout stages of the Champions League by the time this game swings around, this will be the chance to make a statement to the whole of the continent by the man who is a specialist when it comes to this competition.
His most spectacular team performances have come away from home in this competition; Porto at Old Trafford, Inter at Camp Nou, United at the Allianz Stadium.
A statement result for Mourinho here may not mean much on the surface of things, but it would give Spurs momentum heading into the last 16.
FA Cup Third Round (4th January)
As this website, set up by a gloating Arsenal fan, will tell you, it has been almost 12 years since Tottenham won a trophy and even then it was only the League Cup. Welsh singer Duffy held the number one spot at that time and Tottenham fans have been begging for 'Mercy' ever since, with the domestic cups thrown away in the early rounds all too often.
This season in the League Cup, Pochettino saw his second-string team go out to Colchester on penalties and Spurs fans sighed at another missed opportunity. With 25 trophies to his name, Mourinho simply cannot afford to let that happen again and must do everything in his power to end his new club's trophy drought. Spurs have been crying out for silverware and if the Portuguese can deliver some in his very first season he will be off to a flying start.
Liverpool, Home (11th January)
One week after the FA Cup opener, Mourinho faces off against his old enemy, Liverpool. His battles with the Reds in the past have featured some iconic moments, such as the Steven Gerrard slip that allowed Demba Ba to net a crucial goal in the 2013/14 title race, and Luis Garcia's 'ghost goal' at Anfield which sent Liverpool to the Champions League final in 2005. And that's not to mention the fact that it was a 3-1 loss on Merseyside which spelled the end of Mourinho's time at Manchester United.
It seems perfectly scripted for Jose to rock up with the Reds still top of the league, or dare we say it unbeaten, and be the villain once more in spoiling a potentially invincible season. Mourinho has derailed Liverpool's title challenge once before - don't bet against him revelling in doing it again!