Crystal Palace v Brighton is always one to keep an eye on in the footballing calendar
07:01, 16 Dec 2019
You might be back at work this Monday morning, but don't go thinking you've had all the drama you're going to get out of this Premier League weekend. Because there's the not insignificant matter of the M23 Derby still to come at Selhurst Park tonight.
If you think it's fine that you've let the clash between Crystal Palace and Brighton slip your attention, neutral fan, think again. This is a rivalry that can stew for years, then seethes whenever there's a skirmish between the two southern clubs, Eagle versus Seagull.
"For me, the atmosphere in Brighton games is superior to our clashes with Millwall or Charlton," Palace fan and season-ticket holder Daniel Cook, 30, tells The Sportsman: "Possibly because the rivalry is based on actual reasons for hatred rather than simple geography. I see them as our biggest rivals and always have."
Before Brighton were promoted to the English top tier for the 2017/18 season, it was a rivalry that had simmered but hadn't been brought to the boil for a number of years.
Championship meetings had occurred sporadically before Brighton's promotion, but until Palace drubbed the Seagulls 5-0 in October 2002, the two hadn't met in over 21 years, which goes some way to explaining why the rivalry has been diluted in the collective footballing consciousness.
"Some fixtures just don't need building up," says Steve Foster of Brighton fan forum site North Stand Chat. "What it says on the tin is purely enough. And here we have it. BHA playing Palace in their own backyard!"
With 2019 coming to a close, Palace fans recently voted their Moment of the Decade as the second leg of the 2013 Championship play-off semi-final. Why not the final, when they beat Watford with an extra-time Kevin Phillips penalty to successfully rising back up to the top tier?
5⃣
@wilfriedzaha has scored more goals against Brighton than he has against any other club. Loves it. 👑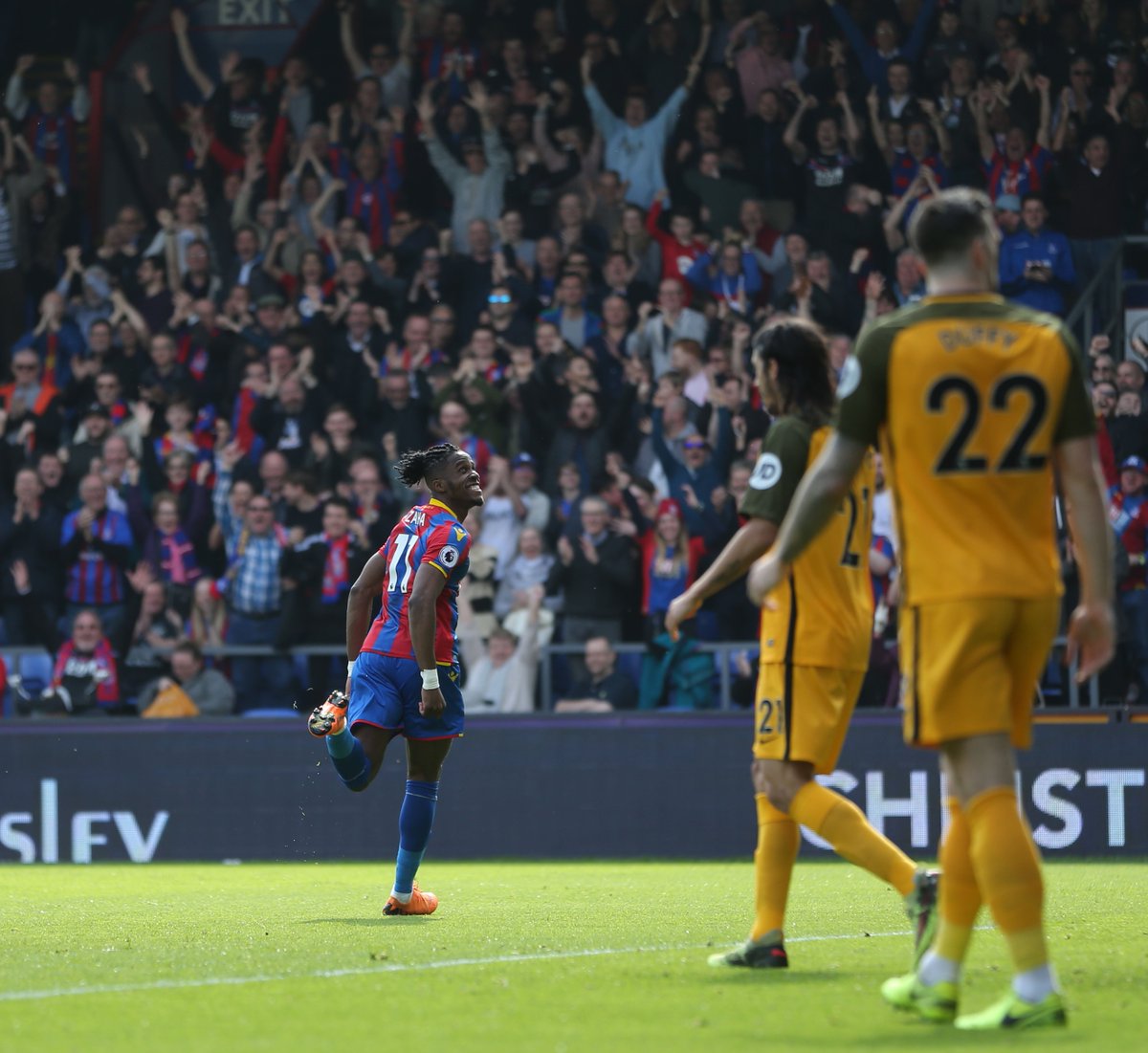 It might have something to do who were their opponents in that semi-final: arch-rivals Brighton, who they unceremoniously dumped out through Wilfried Saha's brace.
"Even sweeter, it came when we'd finished sixth and they'd finished third in the Championship. The first leg was 0-0. Glenn Murray, who signed for us from Brighton and had gone on to score 30 goals, did his ACL.
"Then to win 2-0 at their ground from Zaha, an academy graduate who their fans hate, scoring both goals was just perfect."
The animosity between the two clubs has existed since the 1940s, but reached its peak in the 1970s.
The appointment of Terry Venables as Palace manager in June 1976, followed by Alan Mullery the following month, is now regarded as the catalyst for the animosity between the two clubs.
The two men had been teammates at Tottenham Hotspur, and considered rivals vying for the armband:
"I think it was probably because I got the Tottenham captaincy before him. I'm sure Terry wanted to be captain but Bill Nicholson gave it to me and he was made vice-captain," Mullery later told The Guardian. "I can't really give you any other reason. But it was a friendly rivalry — we've never been enemies. We used to share a room together at Tottenham and I still bump into him occasionally."
In the 1976/77 season Venables' Palace and Mullery's Brighton were drawn against each other in the FA Cup. After two draws, the second replay had then to be postponed, twice because of bad weather with Brighton still irked by not being able to produce a win over a poor but dogged Palace.
The tie was eventually settled at Stamford Bridge with Palace holding on to win 1-0 thanks in part to a dubiously-disallowed Brighton equaliser and a twice-taken missed penalty to boot.
Brighton and Mullery were incensed, the gaffer also being coated in boiling hot coffee by a Palace supporter. Responding Mullery got the spare change out of his pocket and threw it onto the dressing floor, screaming "'That's all you're worth, Crystal Palace!'"
That earned him a £100 fine.
Another football photo with Vs flicked is this one of Brighton's Alan Mullery giving it both barrels at Crystal Palace. Mullery's feud with Malcolm Allison helped fuel the bitter rivalry.
#bhafc
&
#cpfc
fans don't give a toss that so many fans of other clubs don't get it.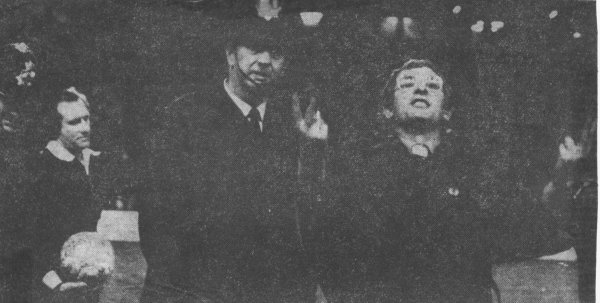 He aimed a couple of two-fingered gestures to the Eagles crowd as he was escorted off the pitch.
That ton-fine has helped trigger an animosity that has never dissipated, despite their differing league standings over the next 40 years.
The friction was further exacerbated the following season with Brighton slyly creating their nickname, 'The Seagulls', out of hearing Palace singing passionately about 'The Eagles'. Previously Brighton had been known as The Dolphins, which admittedly doesn't have the same ring to it.
It's also one of the closely fought rivalries. Of the 103 meetings, Brighton have the most narrow of bragging rights, winning just two matches more. The Seagulls have 40 victories to Palace's 38, with 25 occasions when they've shared the points.
It's transformed a deliciously tasty match-up that, appropriately for the clubs respective nicknames, continues to fly under the radar as one of the Premier League highlights of the season.