Young has been made a scapegoat by some fans over recent years
06:55, 10 Jan 2020
Ashley Young is bang in the middle of a transfer tussle, which seems a strange statement in 2020 given that many Manchester United fans are desperate to see the back of the 34-year-old.
But the Old Trafford club are offering their captain a one-year deal in a bid to fend off the interest of Inter Milan, and that is testament to a man who has been United's scapegoat for so much of their recent history.
Young has been nothing but a brilliant servant to the Premier League ever since he burst onto the scene with Watford back in 2006. Having been a key player in the Hornets' promotion-winning season he soon bagged a move to Aston Villa, where he would go on to win the PFA Young Player of the Year in 2009 just two years after Cristiano Ronaldo had lifted the same trophy.
After arriving at United in 2011, the winger's early years at Old Trafford were a success, with his two brilliant goals against Arsenal in that famous 8-2 win helping him to make an immediate impression.
His form drew great praise from Sir Alex Ferguson, who told reporters of Young: "Some players can find it difficult to settle in. Not everyone is the same. In the case of Ashley he's done exceptionally well."
Under Sir Alex he looked to be continuing the form he had showed at Villa, but just as United struggled to maintain their level after the legendary Scot's departure so too did Young.
Having said that, the former England star has remained a reliable option for each of the four managers that have been in charge since Fergie's departure. A model professional, he has never moaned or griped at the decline of the club and has always been willing to do whatever has been asked of him.
This is summed up by the fact that across his nine years at the club, Young has played in every single outfield position. He has played everywhere but in goal for United, with Louis van Gaal having tested him as a lone striker and Ole Gunnar Solskjaer having used him at centre-back as part of a back three. If there is a job to be done, he will do it.
Of course, he transitioned from his initial slot on the wing and made the gradual progression into a full-back at United, with Van Gaal claiming his best position was as a wing-back. Perhaps it is this flexibility which has contributed to the public's negative opinion of Young. He hasn't actually played in his preferred position for a number of years, and it is indeed his professionalism and desire for game-time that has often meant he is filling in, or playing out of position.
As a natural winger, it is perhaps unsurprising that Young received criticism for his early performances in defence, but over the years he has become an accomplished Premier League full-back. Despite this, in January 2017, he looked all set to swap Manchester for China in a deal that did not please his then-boss, Jose Mourinho.
"The only player that I am waiting for a decision on is Ashley Young," explained the Portuguese when asked in a press conference about transfer activity. "He is a player I would love to keep. I am not happy at all if he leaves, but he's the only player that I was informed there is a possibility of him leaving."
But that move didn't materialise and Young bounced back when his United career had looked dead in the water. By 2018, he was keeping Luke Shaw out of the team and receiving many plaudits for both his performances at left-back and his set-piece delivery.
Many scoffed when Ole Gunnar Solskjaer named him as Manchester United's club captain at the start of the season, but again that is testament to Young's leadership qualities. He is a model professional for the young players at United and is truly the centre of everything in the Old Trafford dressing room.
Ashley Young's half by numbers vs. Tunisia:
2 chances created
3 crosses
5 ball recoveries
18 passes
89% pass accuracy
Causing problems.
#ENG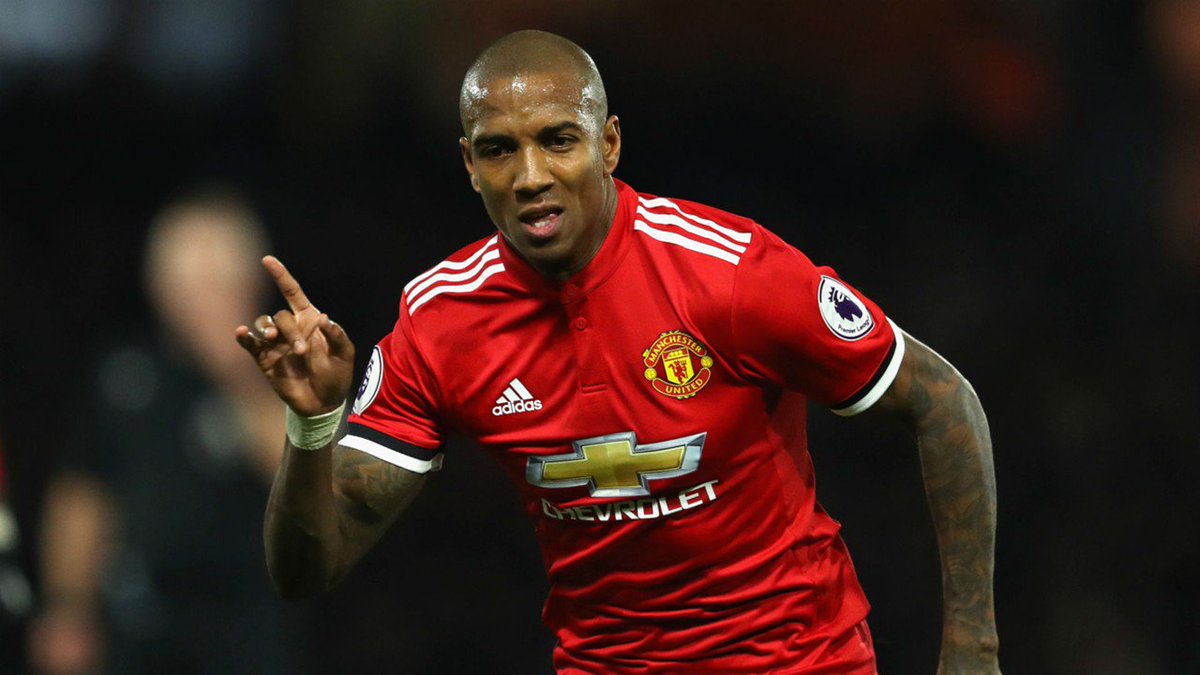 For England, he has been a loyal servant when others have retired early or ruled themselves out of training camps. After missing a crucial penalty at Euro 2012, he was chastised once more by the English public but enjoyed something of a renaissance under Gareth Southgate.
The manager who relied on the exuberance of youth to transform the Three Lions from a stale and lifeless side to World Cup semi-finalists brought Young back into the fold after a four-year absence and entrusted him with the vital left wing-back role. England's set up at the 2018 World Cup just seemed to work, and Young's delivery from set-pieces was vital as they regularly dominated from the dead ball.
Young was rested for the Belgium group game, and England lost. Young was absent for the third-place play-off. Again England lost. When Young was taken off before extra-time of the semi-final, England lost. Now, of course, Young isn't some sort of invincible footballing genius who was holding Southgate's entire side together, but the unit functioned smoother with him on the left-hand side. He was Mr Reliable.
Ashley Young has never been the best player in the world. Far from it. But he doesn't deserve all of the criticism he has faced over the past few years.
What he has been is a loyal servant to Manchester United and the Premier League. And we will miss him when he's gone.