A new four-day format could well become mandatory by 2023 for the World Test Championship
10:59, 06 Jan 2020
If you're looking for a cricket batting record, odds on Sachin Tendulkar probably owns it. The India great therefore certainly is qualified for comment in regards to issues in Test cricket. That's why his voice echoes one of the loudest as the debate surrounding four-day Test matches rolls on.
The new format could well become mandatory by 2023 for the World Test Championship if sanctioned by the International Cricket Council (ICC), with a decision expected to be made this year.
In October 2017, the ICC approved a request for a four-day Test match between South Africa and Zimbabwe, which started on Boxing Day of that year. The ICC then went on to trial the four-day Test format until the 2019 Cricket World Cup.
The mooted move has proven controversial. Five-day Test matches are seen to epitomize the sport, provoking gruelling endurance from cricketers, mentally and physically and to treat the occasion as a true event, regardless of the longevity and time consumption - in contrast often bolstered by it.
And now cricketing heavyweight Tendulkar - with no doubt the backing of a one billion nation behind him - has waded into the storm calling Test "the purest form of cricket" and definitively stating to the Mumbai Mirror that "It should not be tinkered with."
Tendulkar's sentiments are chorused by his compatriot and current India captain Virat Kohli who has stated that he is "not a fan" of the proposal to reduce Test matches from five to four days (via the BBC).
The Afghanistan Test with Australia in the new season has been reported to be prepped to be changed to the new conditions.
10 years ago today, Sachin Tendulkar became the first man to make 30,000 international runs 🙏
He is the only man to do so, and still the highest run-scorer of all time 🐐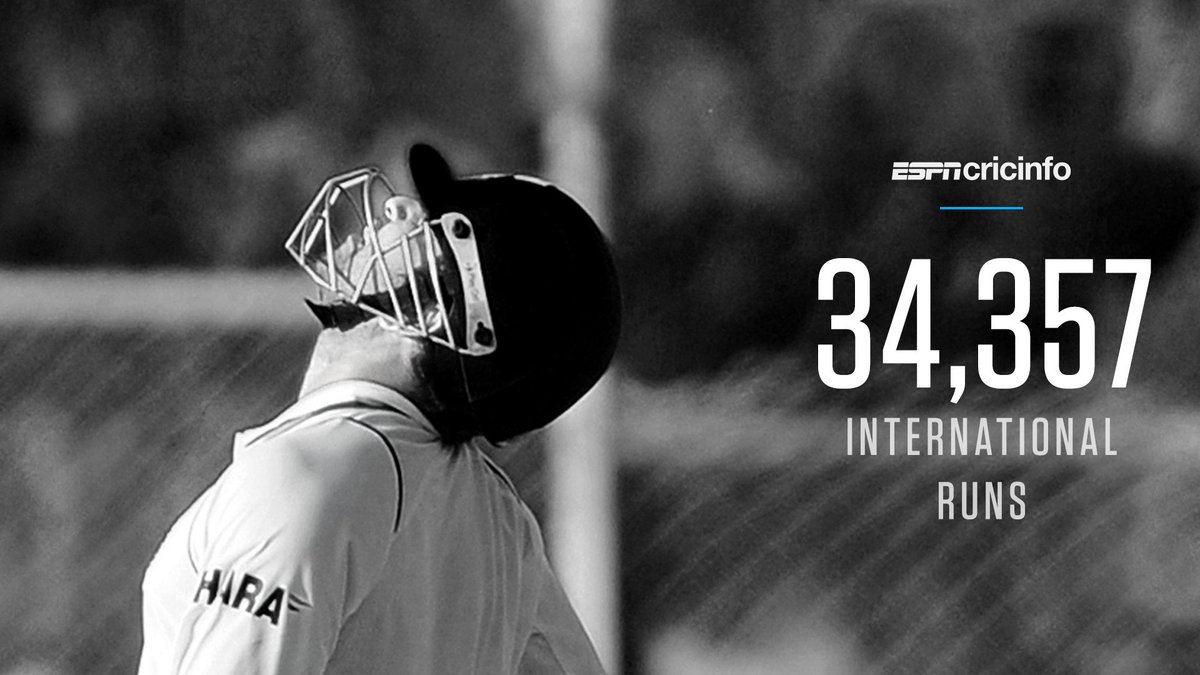 Australian off-spinner Nathan Lyon has already disowned the notion (on The Unplayable Podcast, via the Sydney Morning Herald), alongside teammates Tim Paine and Travis Head, calling it "ridiculous," and Ricky Ponting and South Africa captain Faf du Plessis have signalled their opposition.
It has however garnered support from 2005 England Ashes-winning captain Michael Vaughan who has proclaimed that the sport "will die" if it remains in its current state (The Telegraph).
Tendulkar, however, also suggested the advantage and enjoyment five-dayers provide for those actually participating in the sport, that might have gone unrecognised: "Spinners look forward to bowling with the scruffed ball, taking advantage on day five of the roughs created on the wickets," Tendulkar said.
"All that is part of Test cricket. Is it fair to take that advantage away from spinners? There is T20, there is one-dayers and then there are T10 and 100-ball cricket."
"The ICC, in my view, should focus on providing quality playing surfaces. Let the ball do things - spin, seam, swing and bounce. It will automatically liven-up the game. It will also throw up more results. Currently, there are far too many dead games."
Tendulkar played 200 Test matches, scoring 15,921 runs, collating a batting average of 53.78 and producing just over 50 centuries.
Harsha Bhogle once said, "If Sachin bats well, India sleeps well".
Maybe now it will hopefully become a case of if Sachin speaks up, traditional Test fans can rest easy.
The ongoing Second Test between South Africa and England is proving to be the latest example of the five-day game's unique lure. On the fourth morning, England's acceleration to 375 for 7 - a lead of 421 runs - gave them time to make a concerted effort at levelling the four-match series at 1-1, with the home side facing the prospect of negotiating a wearing fifth-day pitch. Under the proposed regulations a four-day format might have allowed the Proteas more opportunity to bat slowly on a less worn pitch and play for a draw.
This is just the kind of scenario the ICC will be asked to take into account when they meet to discuss the possible changes.