Wright Turns The Power Off
In the darts, Peter Wright comes through his Premier League semi-final against Phil Taylor 10-9 to set up a final against van Gerwen.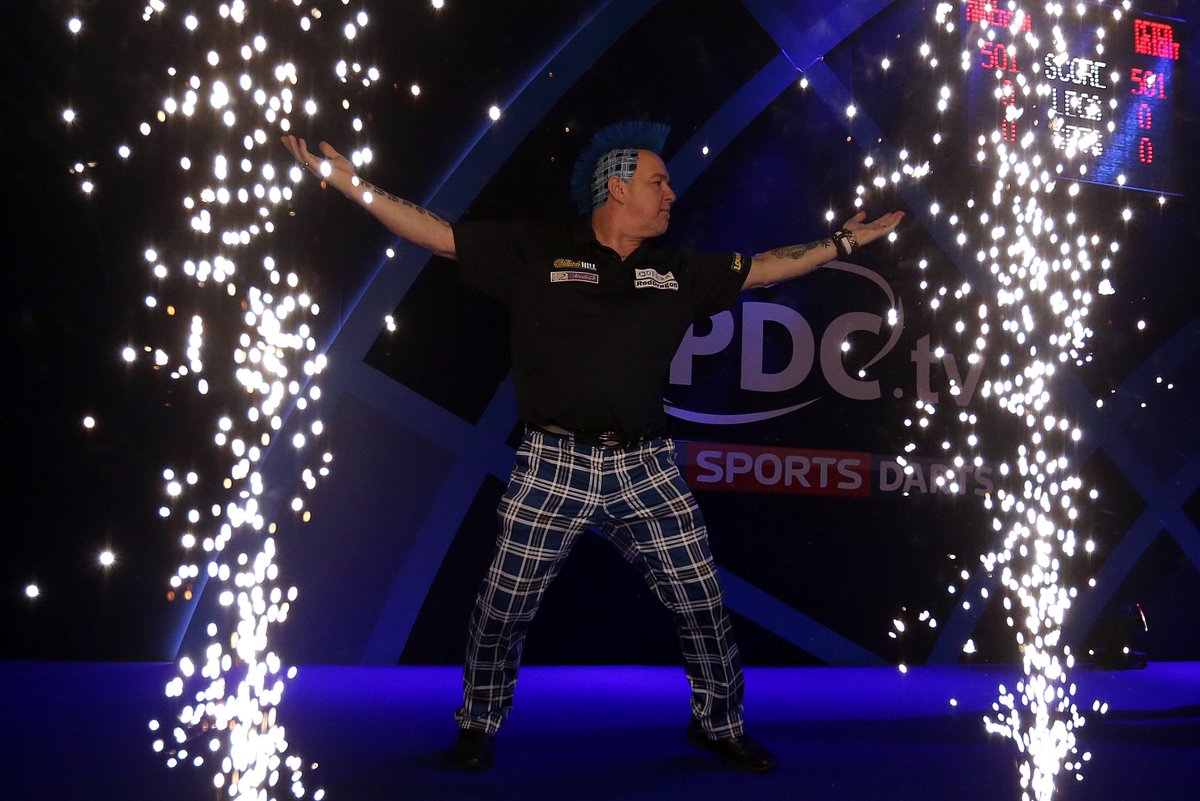 🎯 MVG will face Wright in the final of the Premier League
Last time they met...
- Wright 6-0 MVG
#LoveTheDarts
https://t.co/78AZer7p8b
MVG On The March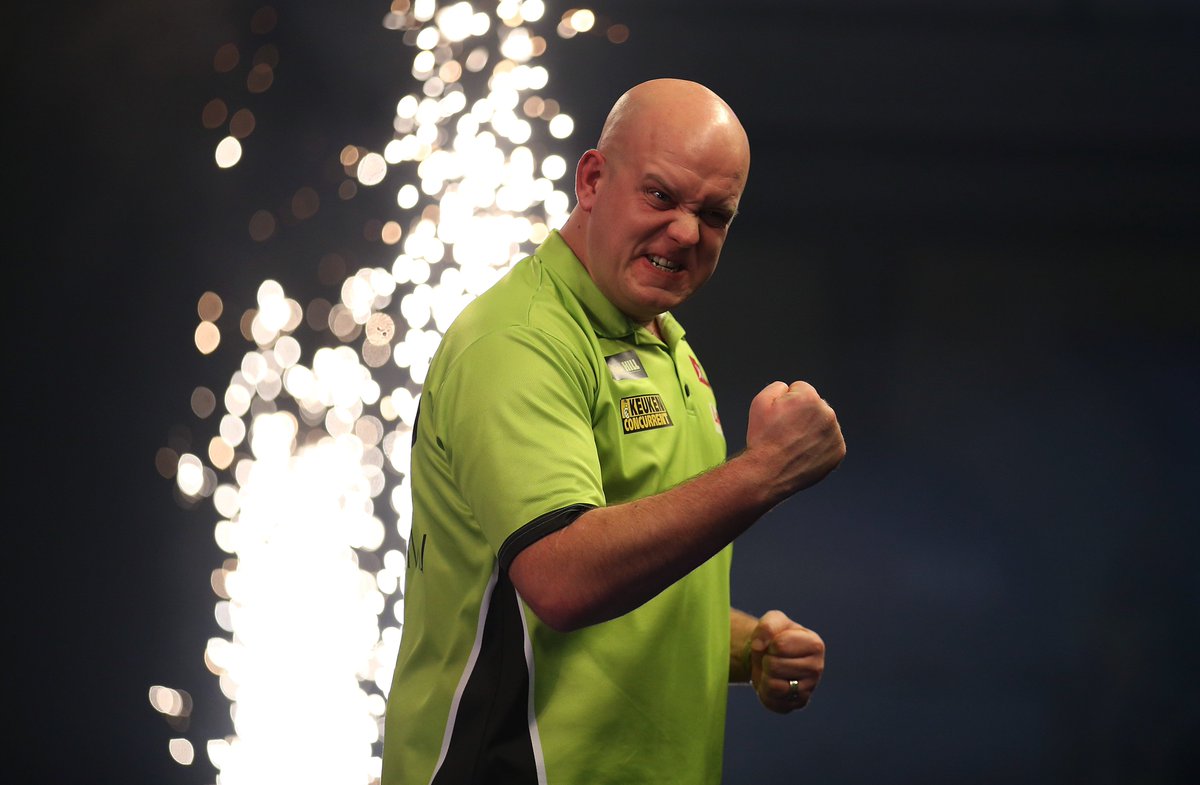 💚 MVG...
"I want to win whoever I play."
The Green Machine beats Anderson 10-7 making it 5 straight finals! 🎯
#LoveTheDarts
https://t.co/3JFfJXjELG
MVG Through To Final
Michael van Gerwen is through the Premier League darts final having beaten Gary Anderson 10-7 in the first game of the night at the O2.
That's five consecutive Premier League final appearances for MVG. Consistent.
Crank It Up
Pochettino gesturing to #
thfc
fans to make even more noise. 71
He's Only Gone And Done It!
Raymond van Barneveld has ended Michael van Gerwen's run of unbeaten matches on TV winning 7-5.
A topsy turvy game saw the elder statesman come out on top and complete an entertaining evening for the Manchester faithful.
Van Gerwen stays on top of the Premier League one point clear of Peter Wright thanks to his earlier win over James Wade.
Here's That Nine Dart Miss
RVB Races Into 3-0 Lead
The final game of the night in Manchester and it's a Dutch derby between the two vans.
Barney has come flying out of the gates (well as fast as you can for a darts player!), 3-0 up inside no time and misses a double 12 for a nine-darter to boot!
Lewis Downs Jelle
It wasn't pretty but Adrian Lewis beats Jelle Klaasen 7-5 and in doing so knocks the Dutchman out of the Premier League.
Power On
Solid darts from Taylor but when the doubles came knocking Snakebite went missing and he gifts The Power a win in Manchester 7-5.
Next up...
Jelle Klaasen v Adrian Lewis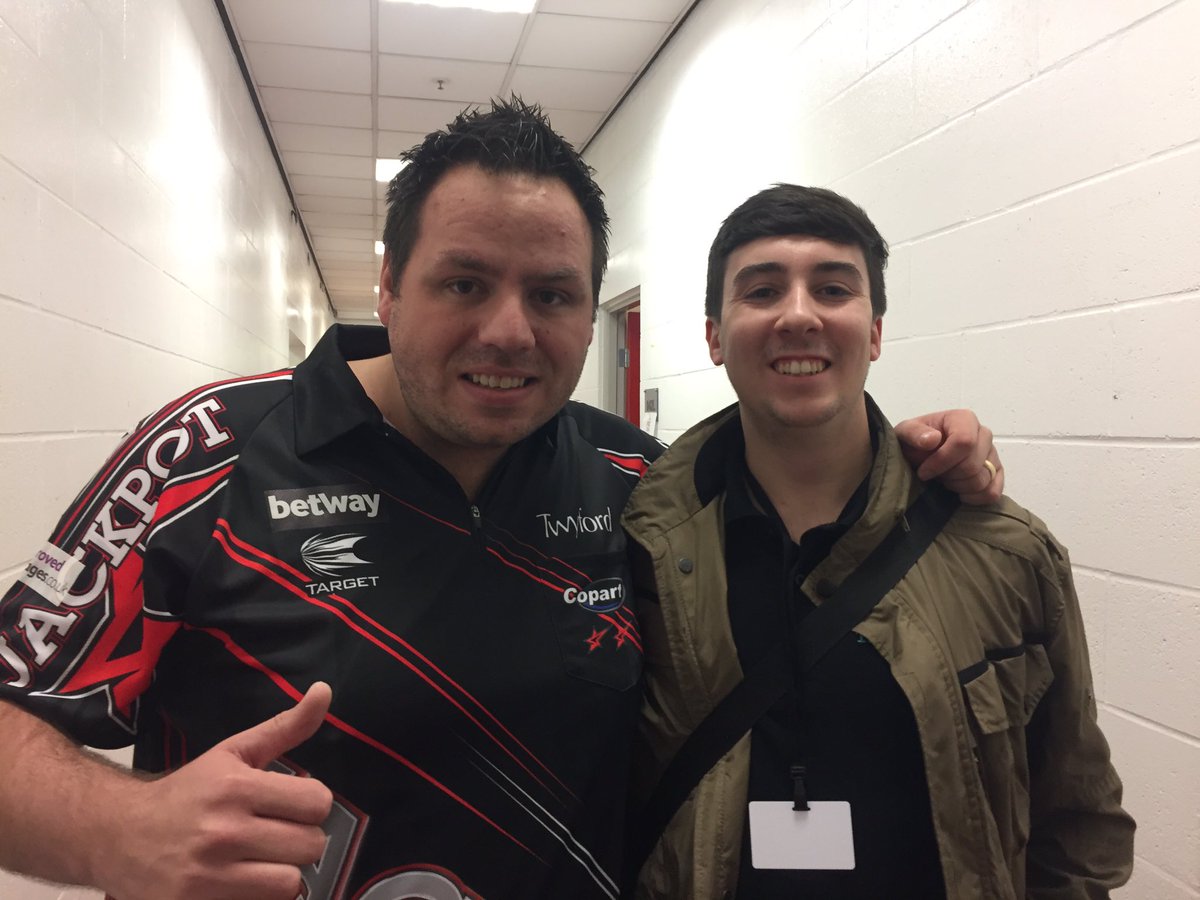 Wright Looking To Dazzle Power
It's rumoured that Jim Carrey used to spend EIGHT hours in make-up when playing The Grinch.
That's just 20 mins more than it takes Peter Wright to get ready for live darts matches!
The Scot is in action against Phil Taylor.
Anderson Up To Third
He was well fancied and for good reason.
Gary Anderson makes light work of Kim Huybrechts winning 7-2 in no time at all in Manchester.
He's a class act alright!
Mighty Mike Devours First Course
Mighty Michael van Gerwen has made light work of his opening match of the evening in Manchester, beating the Englishman 7-4 and in the process break the world record for consecutive wins in televised games. 44!!
He'll be back later on in a Dutch derby against Raymond van Barneveld.
Next up, Gary Anderson should make light work of Kim Huybrechts.
The Premier League Comes To Manchester
The Premier League darts rolls into Manchester tonight and could be elimination night for Kim Huybrechts and Jelle Klaasen who are both in desperate need of a win to stand a chance of making the top eight.
Mighty Michael van Gerwen is in action twice tonight and two wins will see him leapfrog Peter 'Snakebite' Wright at the top of the table.
Tonight's Games:
7.15pm - Michael van Gerwen v James Wade
8.00pm - Kim Huybrechts v Gary Anderson
8.45pm - Peter Wright v Phil Taylor
9.30pm - Jelle Klaasen v Adrian Lewis
10.15pm - Raymond van Barneveld v Michael van Gerwen
The action gets underway on Sky Sports 1 at 7pm.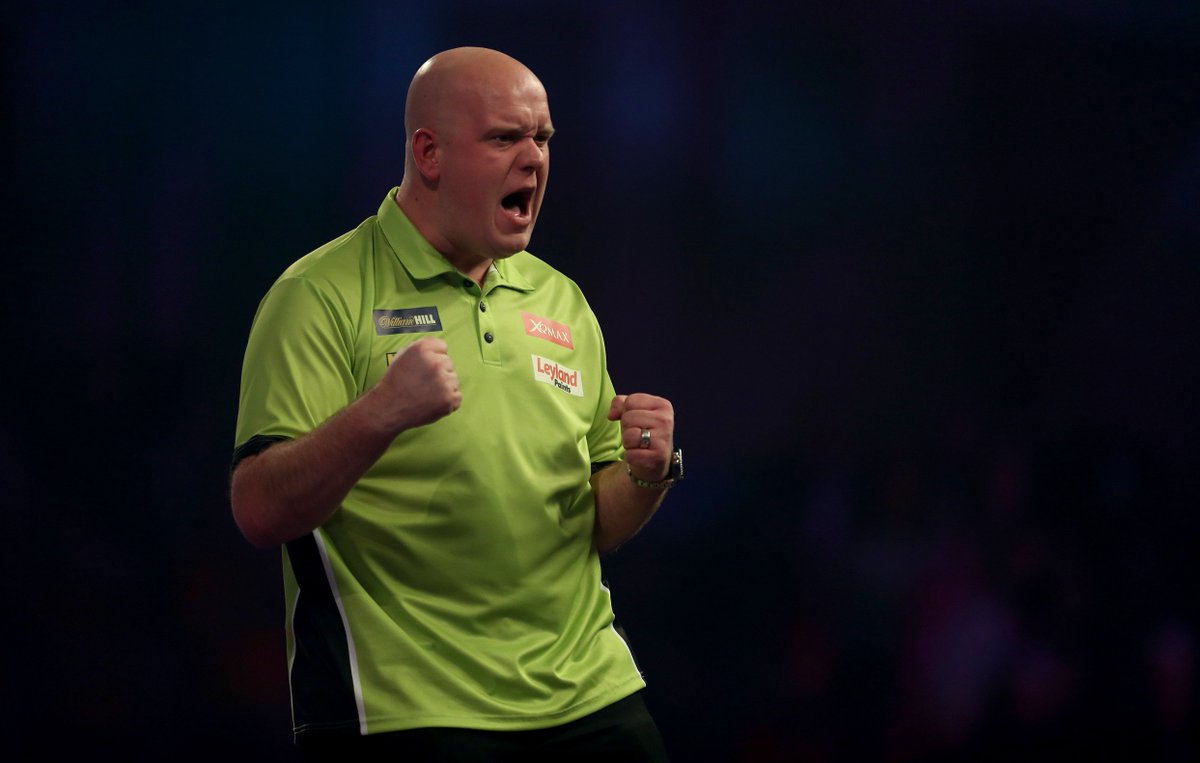 🎯 Michael Van Gerwen is unbeaten in his last SIXTY FIVE games in major competitions
Mighty Mike
#LoveTheDarts
https://t.co/N5R22FnNus