Alonso To Contest The Indy500
Fernando Alonso will miss this season's Monaco Grand Prix to contest the Indy500.
The Spanish driver will swerve the Monaco showpiece to race in the Indy500 in a McLaren car, powered by Honda and run by the Andretti Autosport team.
Alonso has raced in 275 Grand Prixs, winning 32 of them and becoming a two time Formula 1 World Champion. He is the first Formula 1 driver to swap Monaco for the Indy since Jim Clark in 1965.
McLaren will reveal who will replace the Spaniard to race at Monaco in due course.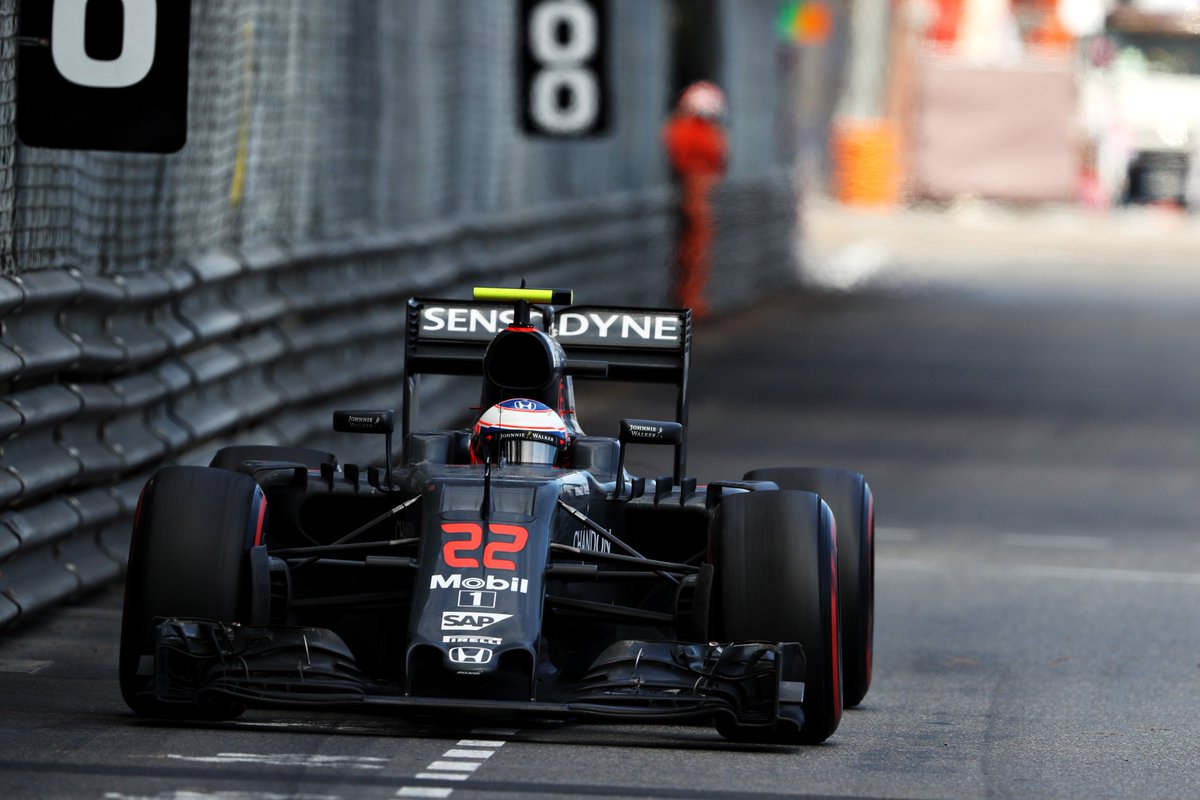 Hamilton Wins In Shanghai
Lewis Hamilton has won the Chinese Grand Prix, his fifth title in Shanghai.
Sebastian Vettel finishes in second place ahead of Max Verstappen in third.
Second F1 China Practise Called Off
A disappointing day for F1 fans as the second China GP practise has been called off.
This is due to poor visibility, meaning the safety helicopter could not operate.
Lewis Hamilton tweeted his feelings and also did his best to cheer up the crowd who will not see any action today, by handing out signed caps and taking pictures with the loyal fans.
Seriously tho, this could actually be a blessing in disguise. A chance for new bosses to be proactive & be creative #
switchitupF1
#
bestfans
How Did He Manage This!
Motorsport is notoriously dangerous and the riders are unbelievably skilled.
Victor Rodriguez was in a chasing pack when his bike wiggled and he remarkably stayed on.
See this incredible piece of racing below.
Ferrari's Speed Gives Vettel First Win For Two Years
The much talked about speed of the Ferrari car ahead of the F1 season opener in Melbourne came to fruition on Sunday as Sebastian Vettel outpaced Lewis Hamilton's Mercedes to win on Sunday.
Hamilton was in pole position and took an early lead but it was clear that Vettel's Ferrari had more speed and the German eventually wound up winner, his first victory since 2015.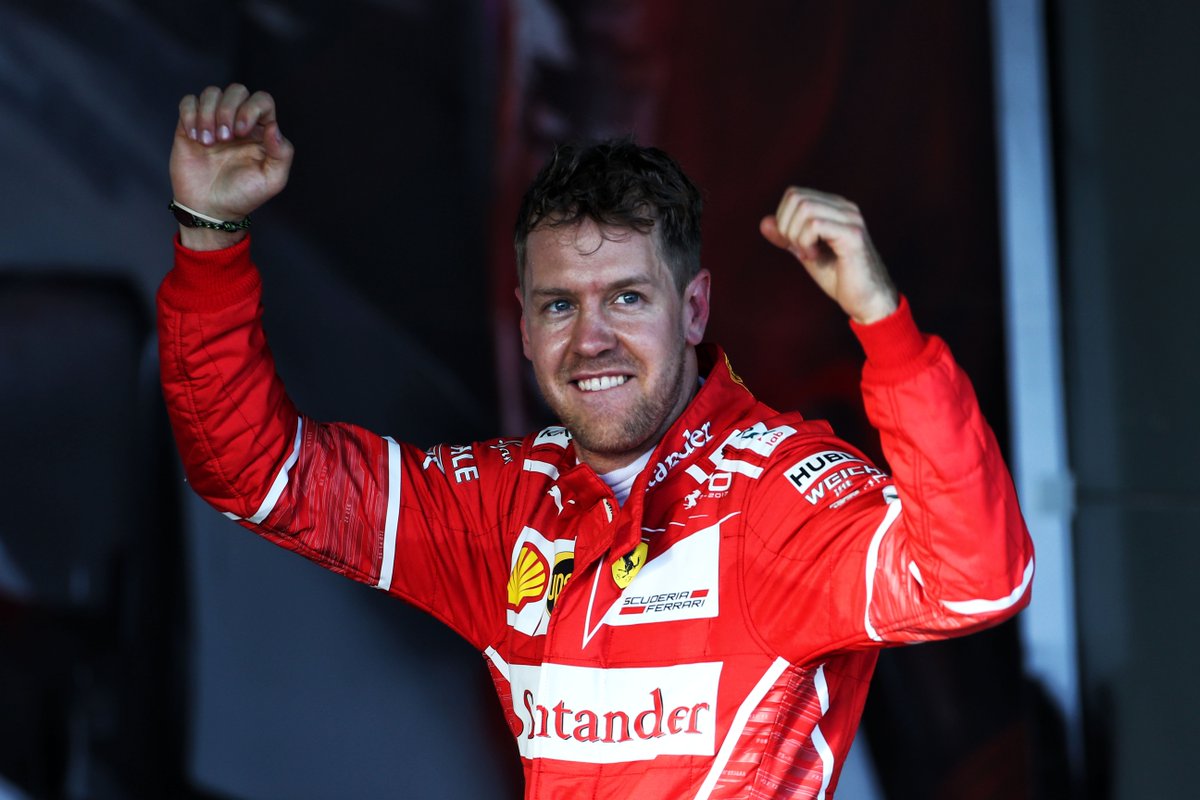 🏎️ Sebastian Vettel...
- Wins the 2015 Singapore GP
*18 months later*
- Wins the 2017 Australian GP
Back in the game
#AusGP
https://t.co/UDxzwMjlHN
Hamilton Takes Pole In Melbourne
Lewis Hamilton confirmed his superiority in practice by taking pole position for the Melbourne Grand Prix on Sunday.
The Brit took pole by 0.268 seconds from Ferrari's Sebastian Vettel who completes the front row.
Qualifying top 10
Lewis Hamilton (Mercedes) 1:22.188
Sebastian Vettel (Ferrari) 1:22.456
Valtteri Bottas (Mercedes) 1:22.481
Kimi Raikkonen (Ferrari) 1:23.033
Max Verstappen (Red Bull) 1:23.485
Romain Grosjean (Haas) 1:24.074
Felipe Massa (Williams) 1:24.443
Carlos Sainz Jr (Toro Rosso) 1:24.487
Daniil Kvyat (Toro Rosso) 1:24.512
Daniel Ricciardo (Red Bull) DNF
Check out what our F1 contributor Roy Brindley thinks ahead of the 2017 season...
Hamilton Dominates First Practice As Ferrari Fail To Fire
Lewis Hamilton put in the fastest time in first practice of the first Grand Prix of the season in Melbourne today.
The Brit was just over half a second quicker than Ferrari's Sebastian Vettel in second.
Much of the talk in the build up to the first race of the season was the speed of the Ferrari car but that was far than evident on Friday.
Hamilton Says Ferrari Are Favourites
Lewis Hamilton stokes the fire ahead of the new season
Lewis Hamilton has claimed that Ferrari are title favourite for the upcoming Formula One season.
"I see Ferrari being quickest," he told BBC Sport. "They are definitely favourites."
This claim comes despite Mercedes dominating the sport for the past three seasons.
Ferrari's Sebastien Vettel still believes that Mercedes are ahead claiming: "We will do our best to keep up."
The season starts this weekend in Australia and it appears the mind games have started already!
British Formula One World Champion John Surtees Dies Aged 83
John Surtees, former F1 and motorcycle world champion, has died aged 83.
He was the 1964 Formula 1 world champion. A statement on his foundation's Facebook page said: "It is with great sadness that we announce the death of our husband and father, John Surtees CBE.
"John, ‪83, was admitted to St Georges Hospital, London in February with an existing respiratory condition and after a short period in intensive care he passed away peacefully this afternoon. His wife, Jane and daughters, Leonora and Edwina were by his side.
"John was a loving husband, father, brother and friend. He was also one of the true greats of motorsport and continued to work tirelessly up until recently with The Henry Surtees Foundation and Buckmore Park Kart Circuit.
"We deeply mourn the loss of such an incredible, kind and loving man as well as celebrate his amazing life. He has set a very real example of someone who kept pushing himself at his peak and one who continued fighting until the very end.
"We would like to thank all the staff at St George's Hospital and The East Surrey Hospital for their professionalism and support during this difficult time for us. Thank you also to all of those who have sent their kind messages in recent weeks."