Motorsport News
All the very latest Motorsport news and up to the minute articles from The Sportsman.
18/11/2018
12/11/2018
09/11/2018
17/10/2018
05/10/2018
28/09/2018
13/09/2018
31/08/2018
27/08/2018
22/08/2018
26/07/2018
22/07/2018
Lewis Hamilton has won an incident-packed German Grand Prix, and has retaken the lead at the top of the Formula 1 Standings.
The Mercedes driver beat teammate Valtteri Bottas, with Kimi Raikkonen finishing in third, but the shape of the race was all changed when Hamilton's championship rival Sebastian Vettel crashed when leading, and his surge for the title has hit an almighty barrier.
BREAKING: Lewis Hamilton WINS a crazy
#GermanGP
🇩🇪 He retakes the championship lead 👊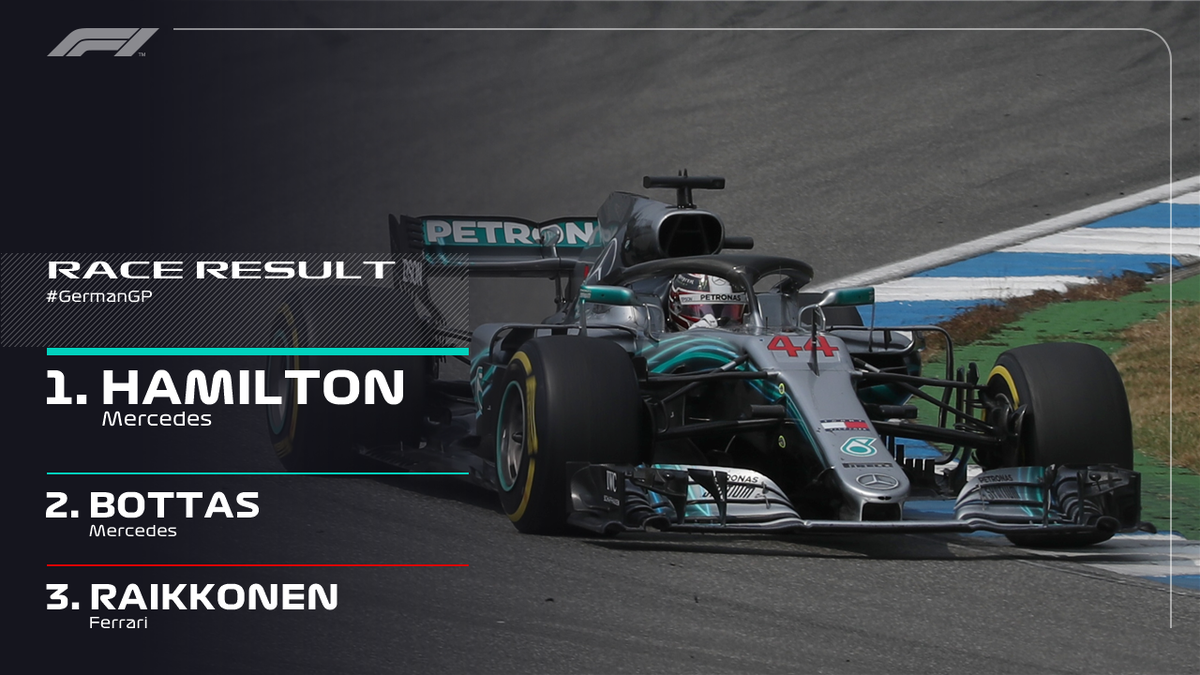 20/07/2018
06/07/2018
01/07/2018