Motorsport
Three Laps To Go, Ricciardo Still Leads
Daniel Ricciardo looks set on holding onto the lead this time.
Back in 2016, the Australian had pole but was let down by his Red Bull team to finish second.
Second-placed Vettel almost loses control of his vehicle.
7km to go.
Verstappen Making Moves
What a start!
The French Riviera is looking beaut, but the drivers aren't wasting time enjoying the scenery- aside from Sergey Sirotkin who was given a ten-second penalty.
Max Verstappen has passed six cars in eight around the circuit. He's now at 14th.
Ricciardo is holding is lead at around 1.3 seconds.
We're Off In Monaco!
The Monaco Grand Prix begins!
Daniel Ricciardo in pole position pulls away from Ferrari's Sebastian Vettel at the off.
Ricciardo Finishes 1st In Monaco GP Qualifying
Red Bull's Daniel Ricciardo has taken pole position in the lead-up to Sunday's Monaco Grand Prix.
The Australian finished ahead of Sebastian Vettel and Lewis Hamilton, in second and third for Ferrari and Mercedes, respectively.
This is only his second ever position leading the pack at the start of a race.
Ricciardo famously should have won back in 2016, only falling away due to a poor pit-stop performance,
The Monaco Grand Prix takes place tomorrow, Sunday 26th May, at 14:10 BST.
Lewis Hamilton Wins Spanish GP
Lewis Hamilton has won the Spanish Grand Prix, leading from start to finish in a comfortable win.
That is just his second win of the season but puts him 17 points clear at the top of the championship.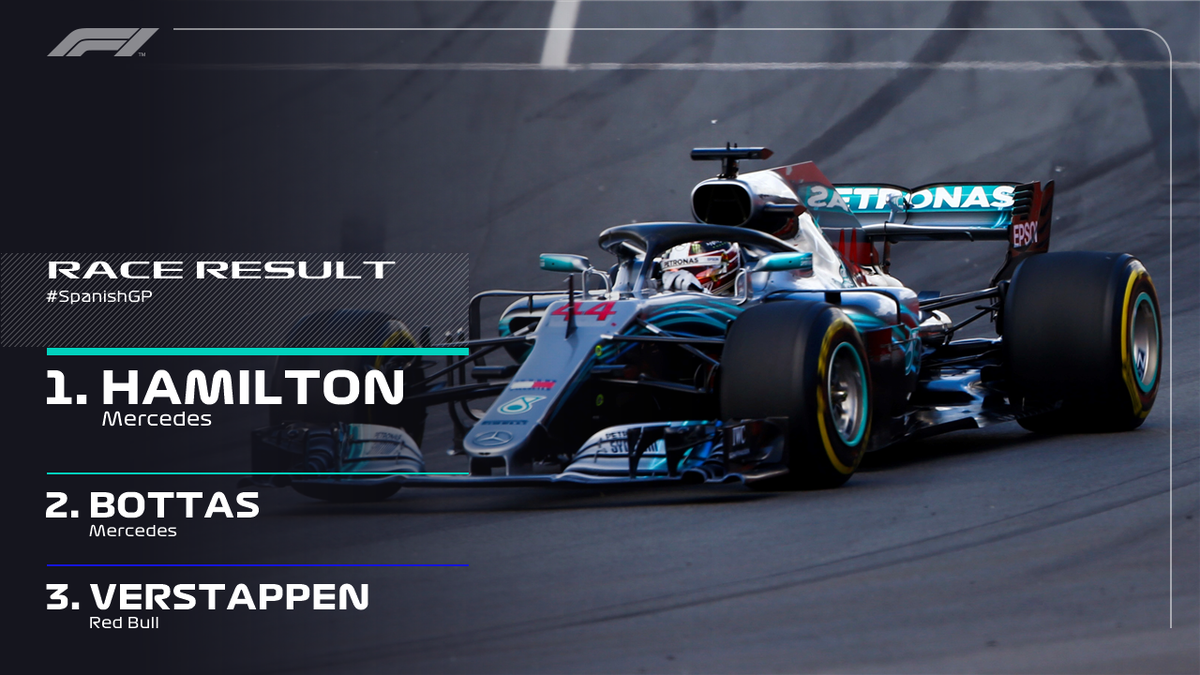 Waking Up On A Sunny Bank Holiday Monday Like
Sebastian Vettel Qualifies In Pole Position For The Azerbaijan Grand Prix
Sebastian Vettel will start on pole position in tomorrow's Azerbaijan Grand Prix after he was quickest in qualifying in Baku this morning.
It will be the third race in a row that Vettel starts at the front of the grid after he pipped Lewis Hamilton to pole, while Valtteri Bottas will start in third and Max Verstappen in fourth.