India Have Big Questions To Answer After Cricket World Cup Exit
11:20, 11 Jul 2019
This was a semi-final lost in the first three overs of the second innings. A night can change a lot in cricket, India having gone to bed believing they had bowled well.
As the reserve day dawned, it turned out they had – but with nowhere near the ferocity New Zealand were about to unleash.
If hell hath no fury like an underdog scorned, then the Men in Blue were foolish to write off the Kiwis. Perhaps none of us should have been that surprised by their progress to the final either, four years on from their last 'shock' appearance.
The fact remains that, on paper at least, New Zealand were the side who the rest of the last four would have picked to face.
Indeed, there have even been allegations that India did just that. They have been accused of cherry-picking the round-robin games in which they performed in order to doctor the semi-final draw. A bold claim it would seem, but one which backfired spectacularly if there is even an element of truth in it.
As the World Cup progressed, India had, of course, moved up to number one in the ODI rankings and that leaves them with even more questions to answer as they head home.
Jadeja shows India what they've been missing
Some feel India's relationship with Ravindra Jadeja hasn't been the same since he ran out Hardik Pandya in the ICC Champions Trophy final in 2017.
Aside from that scapegoating, he has also been derided as a 'bits and pieces' player. His innings of 77 off 59 was one of the best in recent memory, coming at a time when few of his team-mates had dared go on the attack.
How he would have performed had his talents been used in the league stage will remain one of the great 'what ifs' of the competition.
Sports has taught me to keep on rising after every fall & never to give up. Can't thank enough each & every fan who has been my source of inspiration. Thank you for all your support. Keep inspiring & I will give my best till my last breath. Love you all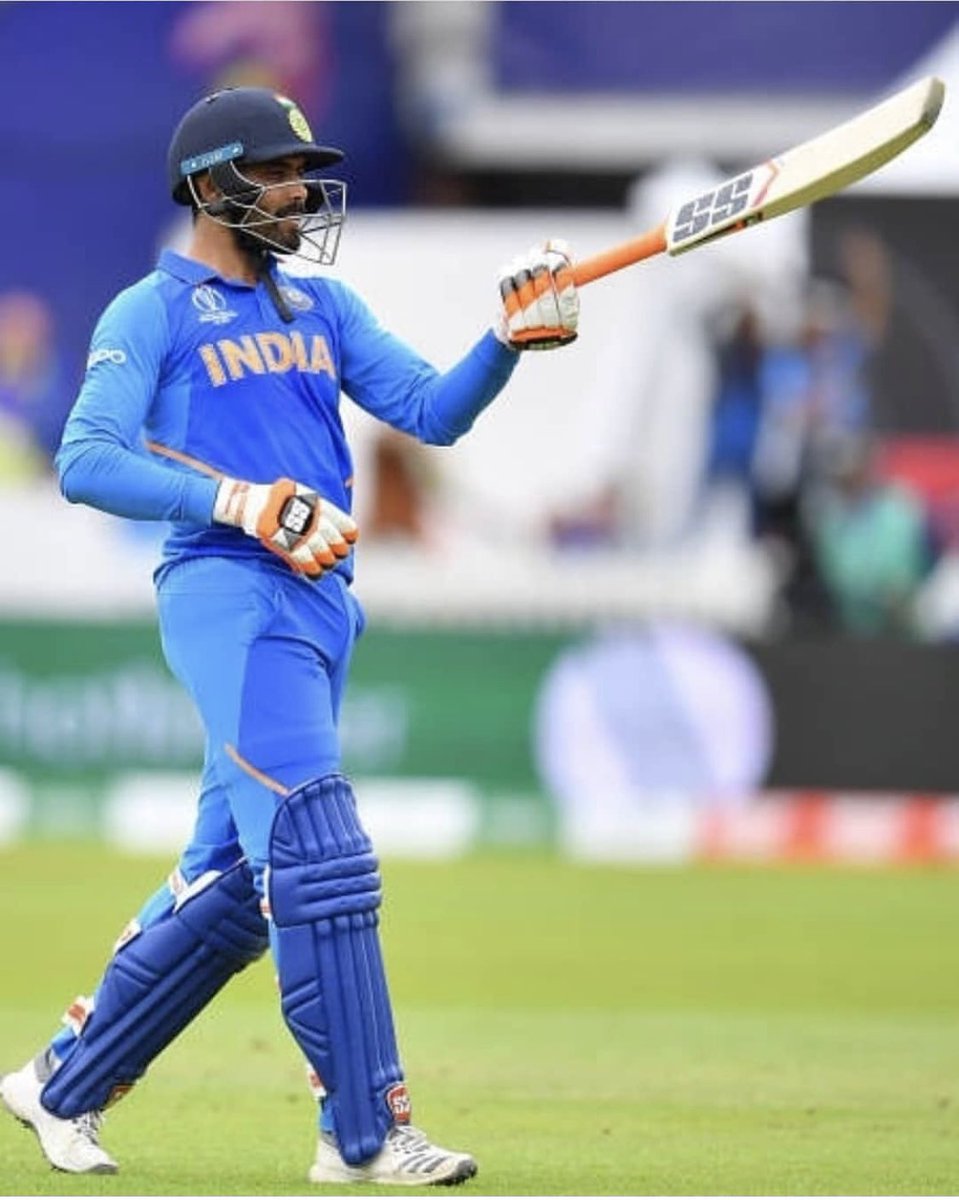 Dhoni needs to lead from the front
It wasn't until India were 71-5 that MS Dhoni finally took the walk down from the balcony. As it turned out, he was one of the few batsmen to offer much resistance, albeit via a sort of slow death.
Dhoni managed 50 off 72 balls but did aid Jadeja in building up his strike rate to over 130 at the other end. The master-finisher, who throughout nearly two decades has exemplified how to complete the chase, was caught short on this occasion, quite literally as he was run out in a rare but welcome bit of fortune for Martin Guptill.

What India fans are having to weigh up is the Dhoni they remember, and the batsman they have now.
His innings in the England defeat was a reminder that he no longer has the panache or power he once boasted, yet for Ravi Shastri to allow his most experienced player to sit back and watch on as his side crumbled was still a grave error.
What does defeat mean for India going forward?
The likelihood is this shortcoming will be lumped in with their heavy defeat in the 2017 final and the pressure will only increase in 2021 by the time the next Champions Trophy comes around.
By then, they will be without Dhoni and will be all the more reliant on players like Rishabh Pant, who must learn a lesson from the manner of his dismissal on Wednesday, sweeping the ball needlessly to Colin de Grandhomme at deep midwicket after panicking after playing four dots.
In short, losing to New Zealand shouldn't mean too much. Kane Williamson deserves extra plaudits for his captaincy and Ross Taylor also batted incredibly well on a difficult pitch.
However, that is more simplistic a narrative than tends to follow India wherever they go.