England's women were denied the chance to level their Ashes series with Australia, after the third and final T20 clash between the two sides was frustratingly washed out without a ball even being bowled.
Heather Knight's side were thrashed by nine wickets in their opening match, before Saturday's second showdown was also abandoned because of heavy rain after just 25 balls.
It's now on to the one Test match between the two teams this week, in Canberra (27-30 Jan), with a maximum four points up for grabs.
"You can moan about it and let it get to you or accept it is not in your control and make the best of what has not been an ideal situation," reflected Knight.
Knight and were side will be desperate to win that four-day contest and come out with a healthy two point advantage going into, what could prove to be, three decisive 50-over ODI matches to follow.
However, if England were to lose the Test, well then the Ashes will have gone. Similar to what happened to the senior men's side.
"The weather might factor in if we lose a day or half a day to rain - we have seen in previous Tests how hard it is to force a result," admitted Knight.
"We are just going to have to adapt and have different scenarios in our head.
"You have to earn the right to be aggressive in Test cricket, so it's about finding the right approach that we think is going to try and win us the game.
"We will sit down as a group and have a really clear plan to try and take that four points, which would put us in a really strong position ahead of the one-day internationals."
Australia lead the series 3-1 and four points from winning the Test at the Manuka Oval would put them six points clear of their arch-rivals.
And with only a maximum of six points up for grabs from the ODIS, well even if England won all three matches, then the series would be tied.
Defending champions Australia would only have to draw the series to retain the Ashes for a third successive time.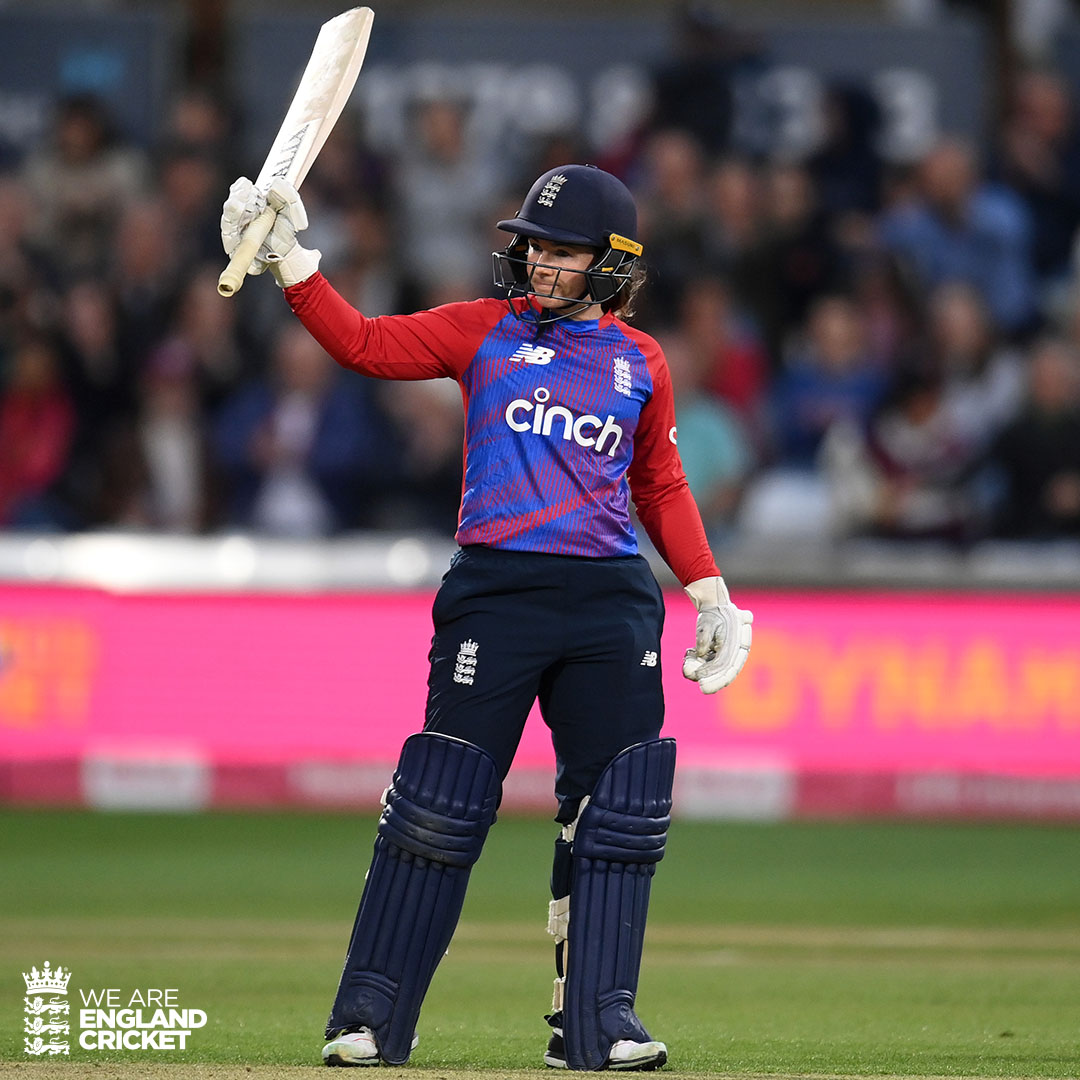 Just to make England's life all the more harder, the hosts are expected to recall star player Ellyse Perry, who has so far been surprisingly rested for the series.
Since the inaugural multi-format series back in 2013, three of the five Tests have been drawn, with England and Australia winning one each.
It's a stat which proves England have their work cut out, but skipper Knight remains confident her side can give the nation's disgruntled supporters something to finally shout about.
"We have to be positive in the Test and make a plan to try and win it," stressed Knight.
"Previously when we've not been at our best we've gone into our shells a little bit, so we've talked about the way to beat the Aussies is to be aggressive."
England must at least draw the Test to give themselves any opportunity of finishing the series with a flourish.
Anything less than a draw would mean curtains as previously explained, so it's time for England to stand up a deliver when it matters the most.
Commonwealth Bank Women's Ashes Results/Fixtures
Thursday January 20: 1st IT20, Adelaide Oval, Adelaide – Australia won by nine wickets, two point
Saturday January 22: 2nd IT20, Adelaide Oval, Adelaide- abandoned, one point each
Sunday January 23: 3rd IT20, Adelaide Oval, Adelaide – abandoned, one point each
Australia lead 3-1 points
Remaining fixtures:
Thursday January 27-30: Only Test Match, Manuka Oval, Canberra, 11pm GMT Jan 26 (4 points)
Thursday February 3: 1st ODI, Manuka Oval, Canberra, 3.10am (2 points)
Sunday February 6: 2nd ODI, Junction Oval, Melbourne, 11.05pm Feb 5 (2 points)
Tuesday February 8: 3rd ODI, Junction Oval, Melbourne, 11.05pm Feb 7 (2 points)