England have made a bold but strong selection to replace Trevor Bayliss
12:31, 07 Oct 2019
England have confirmed the appointment of Chris Silverwood as their new head coach to Trevor Bayliss, who left at the end of the Ashes.
In one sense, the World Cup winner's shoes will be difficult to fill. In the Test format, however, he took over an England side placed fourth in the rankings, and left with them in exactly the same position, more than a few calamities later.
His successor has been dealt a difficult hand when he comes to select his first XI, though England are already looking to youngsters like Kent's Zak Crawley, who has just received his first call-up.
The 44-year-old Silverwood has been promoted from the role of bowling coach, meaning he already has an intimate knowledge of the players.
Ever since he masterminded Essex's County Championship triumph in 2017 – including the nurturing of star bowler Jamie Porter, who was Division One's leading wicket-taker in that campaign – he has been on the radar.
Even back then, Essex expected him to be plucked from them by the national side and he was duly brought into Bayliss' set-up.
In some ways, his demeanour is similar to that of Bayliss, known for his calm approach and steady leadership.
What differentiates him from his predecessor is his expertise in the County Championship, which so often seemed an alien field to the Australian.
🏴󠁧󠁢󠁥󠁮󠁧󠁿 Congratulations to Chris Silverwood for his appointment as England Men's Head Coach.
Silverwood has been promoted from his position as Bowling Coach to take over from Trevor Bayliss.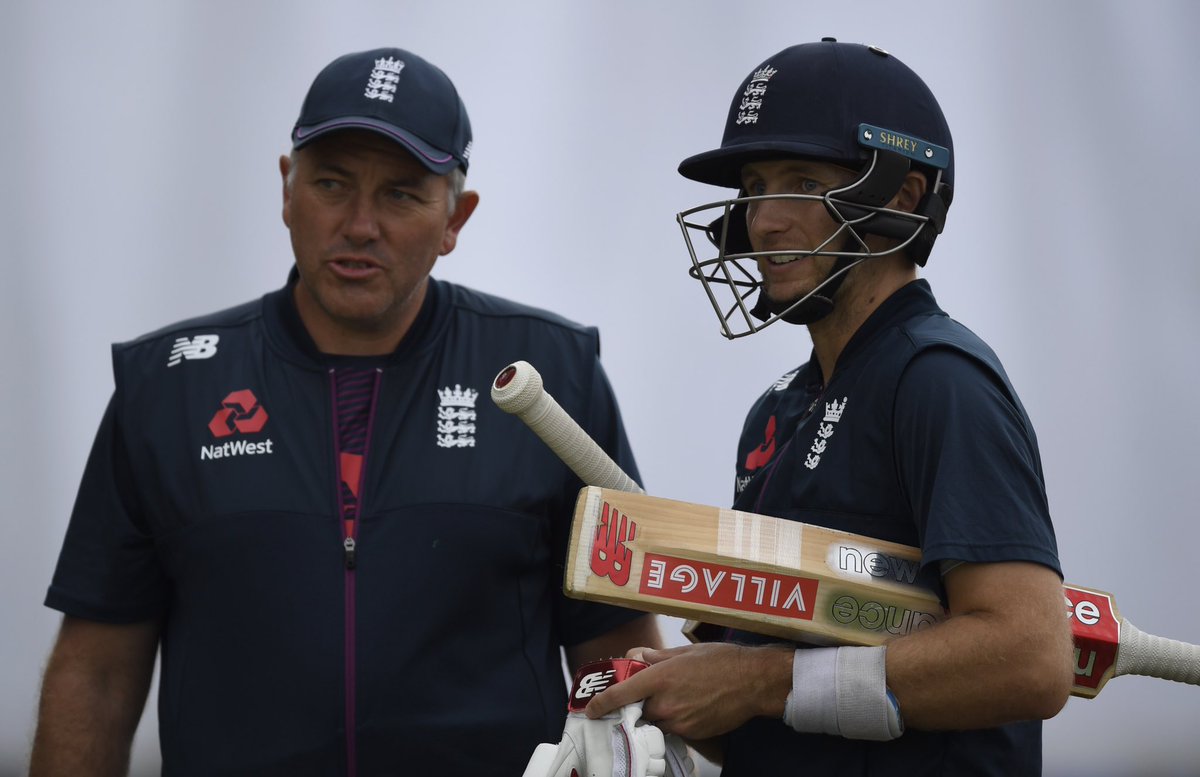 A man who has spent so long focusing on the longer formats may well be the key to improving England's faltering Test form.
Joe Root's men have been all out for double figures twice this summer, firstly against Ireland and then in the third Ashes Test. Bizarrely, they went on to win the match on both occasions.
Last week, it appeared England had set their heart on former India and South Africa coach Gary Kirsten - the former batsman has five years of experience coaching at an international level.
Silverwood was also a less notable player, featuring in just six Tests and seven ODIs for his country.
However, Kirsten failed to impress an ECB selection panel of CEO Tom Harrison, Managing Director of England's Men's Cricket Ashley Giles and Head of Coach Development John Neal, in his interview.
One of the biggest issues was that Giles was keen to appoint a single coach for all three formats of the game. Kirsten had expressed reservations about spending so much time away from his family, who are based in his native South Africa.
The ECB initially thought they could work around those issues and were even willing to give him an unprecedented amount of time off.
That was until Silverwood came in with a clear plan of how to improve England in both red and white ball cricket. The priority will be winning back the Ashes in the next series Down Under.
There is little time for Silverwood to bed himself in as he looks ahead to winter tours of New Zealand and South Africa. The five-match T20i series against the Black Caps starts on November 1 in Christchurch, before the two Tests beginning on November 21 at the Bay Oval, Mount Maunganui.
England have made a bold but strong selection as they begin a new era.