Chris Silverwood has got off to the perfect start
11:48, 11 Nov 2019
There could not have been a more fitting antidote to the slightly subdued atmosphere surrounding England's tour of New Zealand than another Super Over.
Chris Jordan proved the hero on this occasion, bringing back the most glorious memories - albeit ones that are only four months old.
Somehow, England's 3-2 series win needed to be linked to their World Cup triumph, and this was the moment. It hasn't always felt that way over the last fortnight or so.
The time difference, with starts having ranged from 1 am BST to 5 am, has meant the whole series has gone under the radar for many. Perhaps there's also a sentiment of anti-climax after the highs of the English summer.
A pity, though, when so much has happened in such a short space of time. Chris Silverwood has overseen his first success as head coach, England thumping their way to their highest ever T20I innings total in the process in the fourth international.
Dawid Malan has added his name to the list of formidable England batsmen as he became only his country's second player to score a century in the format in the early hours of Friday morning. Yorkshire's newest recruit might rue the fact that one of the great T20I innings was witnessed by so few of his compatriots.
And yet, might such quirks of fate work to England's advantage? It was in 2015, when Eoin Morgan's ODI side hit rock bottom, embarrassed by the Black Caps, that the foundations were put in place for their World Cup victory four years on.
Hands up if you love Super Overs! 🙋‍♂️😉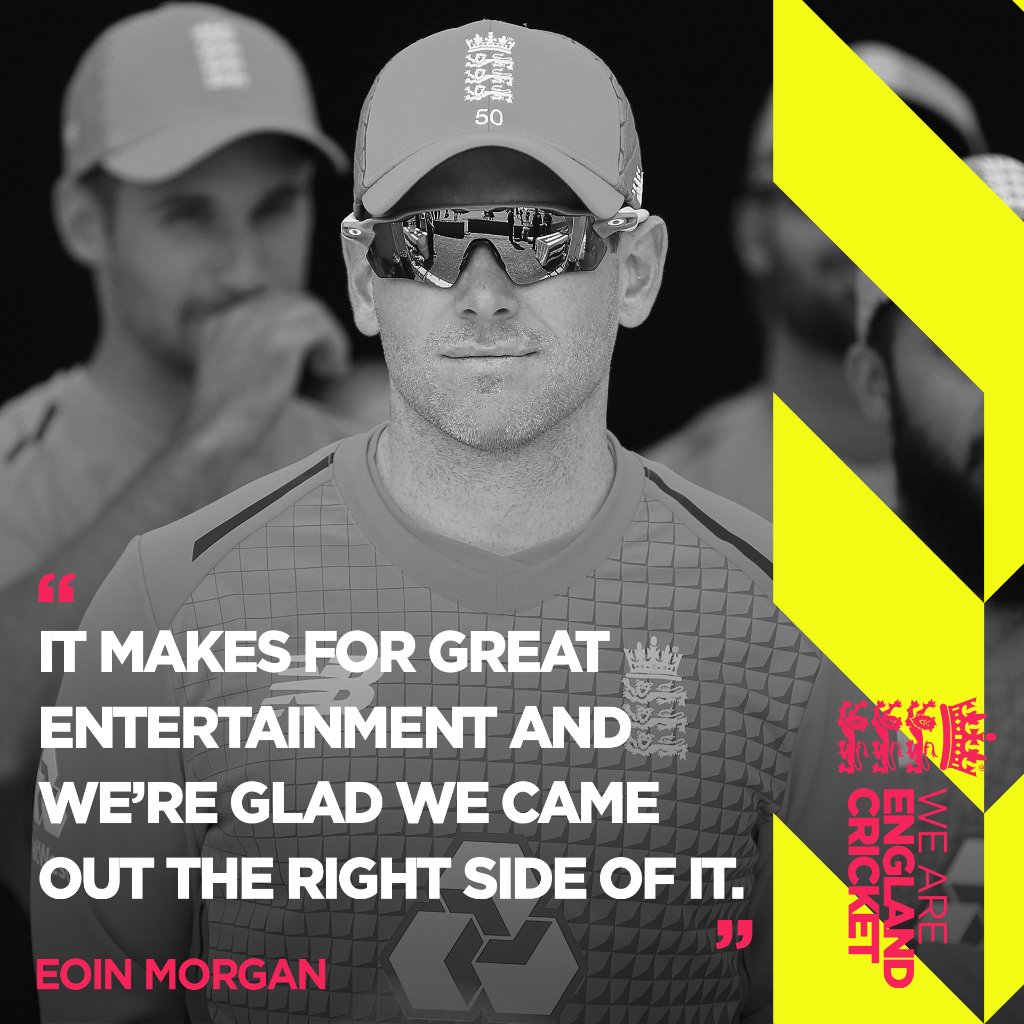 Likewise, Silverwood is already quietly building a springboard for next year's T20 tournament, again building on the agony of past experiences.
Ben Stokes, who will no doubt have to relive that final over from 2016 again and again in the coming year, is an entirely different character now, one who defines the great matches for the right reasons.
Not only is England's collective character altogether sterner, their prospective line-up is frightening too.
A batting order featuring Jason Roy, Jos Buttler, Stokes, Malan, and if he recovers his form, Jonny Bairstow, has to make England serious contenders in 2020. From Matt Parkinson to the Currans, there is increasing reason to be optimistic about their bowling attack.
There are still tweaks to be made and it is only to be expected that Silverwood may not yet know his best XI.
The closer we get to the Hundred, and its sad implications for the T20 Blast, the more questions will be asked of the ECB's commitment to the existing twenty-over game. England may not have many more chances to get it right, so what happens between now and next year matters more than ever.
Silverwood has, at the very least, got off to the perfect start.