Azeem Rafiq's revelations have been handled incredibly badly thus far
06:55, 08 Nov 2021
These are pretty horrendous times to follow Yorkshire cricket. The racism scandal which has rocked not only the club but the entire sport shows no signs of abating, with the findings of the investigation concerning Azeem Rafiq potentially just the beginning of the lengthy rap sheet.
At least 10 current or former Yorkshire players are believed to have been named in the investigation, and when Rafiq speaks to MPs in the coming weeks there are set to be further revelations regarding the culture of racism which was apparently rife during the 30-year-old's spell with YCCC between 2008 and 2018.
Fans have taken to the streets outside Headingley in recent days to protest Yorkshire's current stance, with chief executive Mark Arthur and director of cricket Martyn Moxon so far refusing to follow chairman Roger Hutton in resigning their posts.
And in the wake of ex-Pakistan bowler Rana Naved ul-Hasan telling ITV News that he was a witness to racist language used by former Yorkshire and England captain Michael Vaughan during his time at Headingley, the club and the England and Wales Cricket Board (ECB) could be set to come under further fire as the scandal deepens.
Yorkshire have moved to appoint Lord Kamlesh Patel as their new chairman, but more will have to be done to appease those who believe the sport to have been almost irreparably damaged by the findings of the Rafiq investigation.
Some thoughts below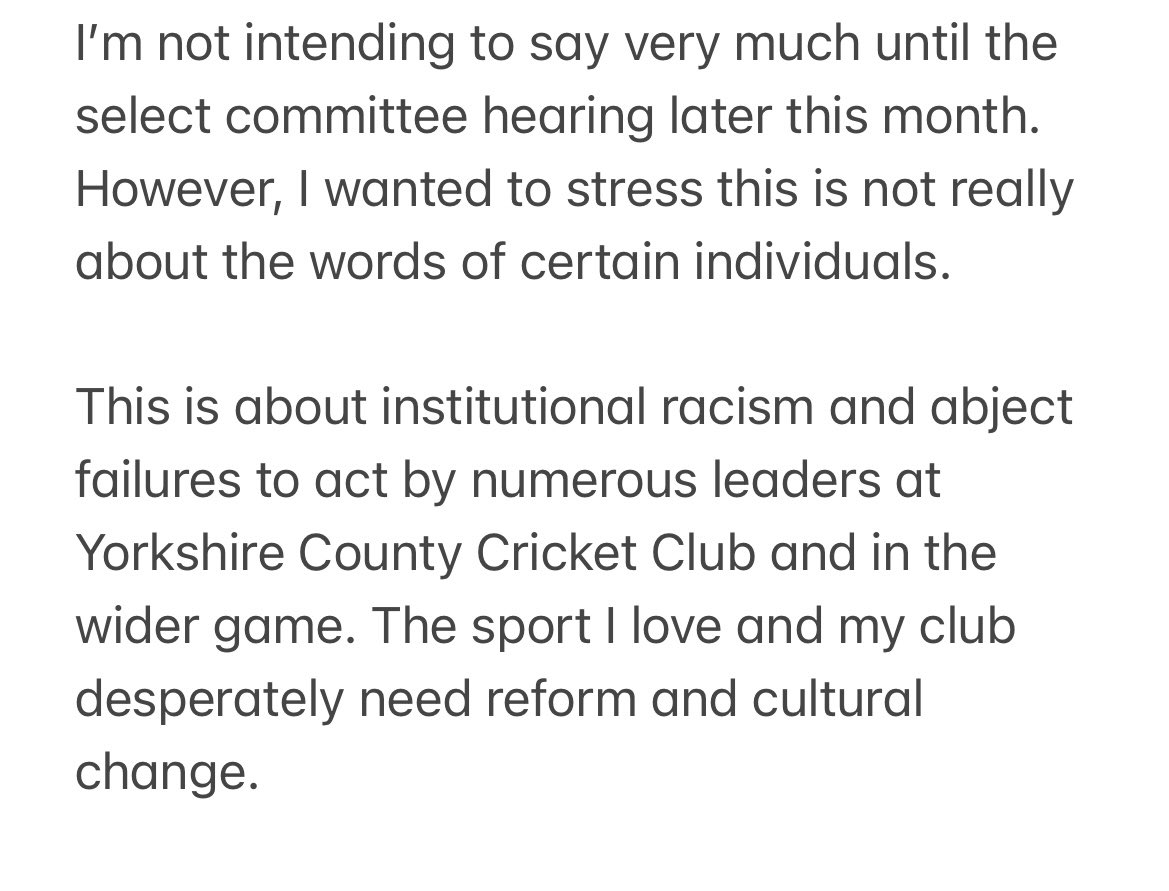 Rafiq revealed in September 2020 that he had come close to committing suicide during his time at Yorkshire, insisting there was "institutional racism" in the county dressing room, with Hutton immediately launching a formal investigation.
The former England under-19s captain later revealed that non-white players were summarily referred to as "P***s" and "elephant washers", and also filed a legal claim against his former employers under the Equality Act.
Yorkshire released a summarised version of an independent report and apologised for what they found to be "racial harassment and bullying" against Rafiq, yet less than 20 per cent of the player's allegations were upheld and as a result Yorkshire refused to accept the claim of institutional racism.
Then last week ESPNCricinfo reported that Yorkshire had claimed that incidents in which the word "P**i" was used were nothing more than acts of "friendly banter", and former England player Gary Ballance spoke publicly about having used a racial slur against Rafiq but only as part of conversations with "things said privately to each other which were not acceptable".
Yorkshire were suspended from hosting international fixtures amid the fallout, while Ballance was indefinitely suspended from England call-ups, and the club began to lose sponsors and partners at a rapid rate. Emerald Group Publishing, Nike, Anchor Butter, Yorkshire Tea, Tetley's Beer and more pulled out of their existing deals with the club, and yet there was more to come as Rana Naved's revelations led to Vaughan being stood down from his BBC Radio show despite a very public denial from the 47-year-old that he had never used such language.
"It is a very wrong word for any Asian player," Naved said of Vaughan's alleged use of the P-word. "So that is racism, I feel that."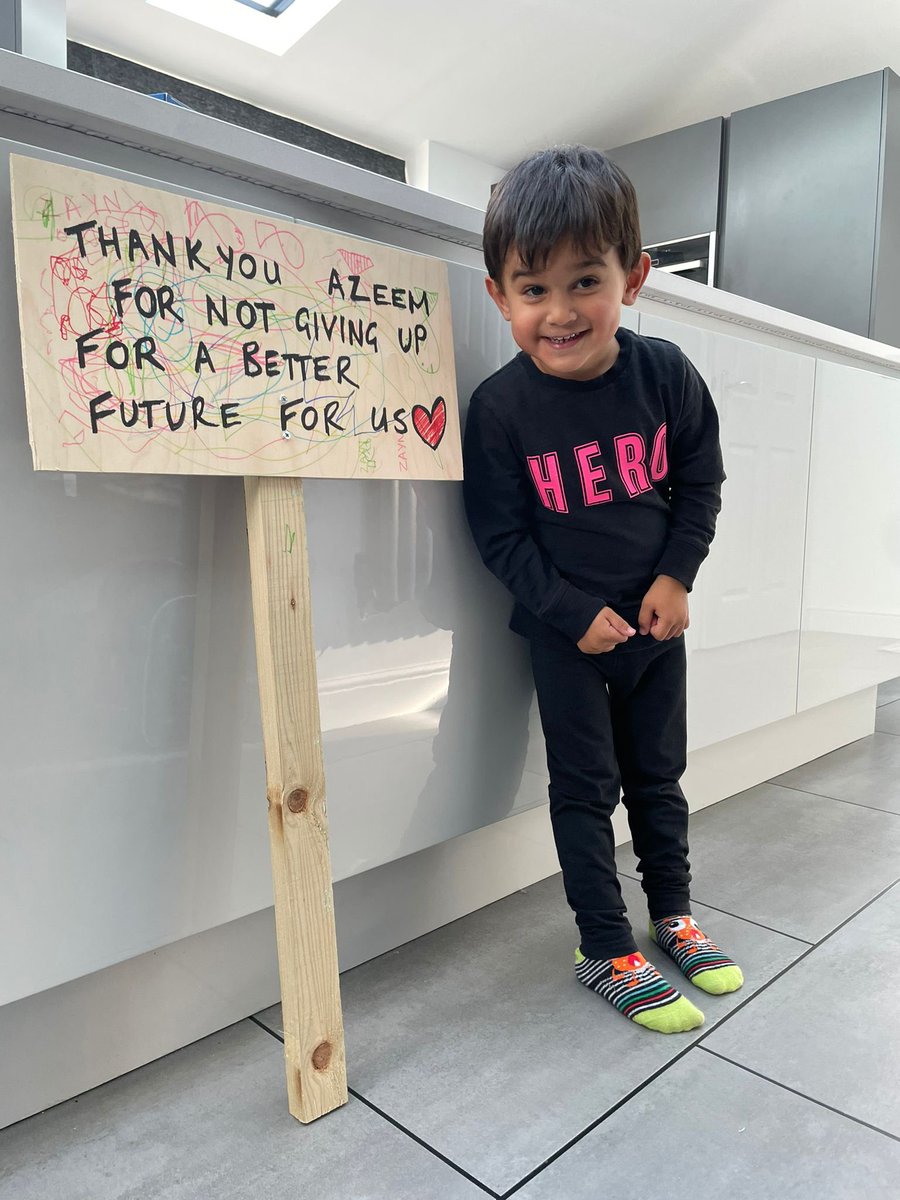 This is a matter which feels like it has a long, long way to run. Azeem Rafiq's discussions with the Department for Culture, Media and Sport's select committee are bound to publicise further revelations. Some former Yorkshire officials have already claimed that other counties have the same problem with racism inherent in their ranks, while an unnamed player has been said to have made further accusations against YCCC.
Whatever the rest of the fallout, Yorkshire clearly has many years of hard work ahead. Nobody will consider the club a credible organisation for as long as executives, staff and players who have propagated, or been party to, such a culture of racial bullying remain in post. Claims that Yorkshire sought, but were refused, the help of the ECB over problems with racism also need to be thoroughly investigated.
Cricket has been knocked sideways by the way Yorkshire have handled this episode, but now is the time for the club and the sport to prove it has learned a lesson. Without full disclosure, acceptance and consequences over what has taken place, there will simply never be a just conclusion. And that is the least Azeem Rafiq and the whole British Asian community deserve.