33 Hours, 12,000 Miles And 3 Flights: This Is One Watford Fan's Epic Adventure To Reach The FA Cup Final
11:12, 17 May 2019
Every year, the FA Cup Final sees fans flock from around the world walk up Wembley way in the hope of seeing their side pick up the famous old trophy.
This year Watford take on Manchester City in only their second FA Cup final and one man is travelling further than anyone else to make it to the game.
The Sportsman spoke to Rob Burnell (@NZYellow), a Hornets fans who lives in New Zealand, about the epic voyage he had to make to get to Wembley for the final.
"The journey was long!" he admitted. "Not just in miles covered but in terms of hours from check-in at Queenstown to arriving at Heathrow. The cost in total was around NZ $2,500.
"To be honest, each leg of the journey was pretty smooth. I flew with Qantas from Queenstown and had a window seat leaving autumn sunshine and freshly snow-capped mountains behind. I arrived into Sydney in the evening sunshine and enjoyed the most glorious flight over the city and the harbour. It felt really good to be underway.
"I had four hours in Sydney where I caught up on some work because officially I was still working on Wednesday. That's when I tweeted Emirates for an upgrade. It was a cheeky ask but as they sponsor the FA Cup I thought they might be charitable. No luck, unfortunately."
Hey
@emirates
I'm heading to the
#EmiratesFACupFinal
on
#Emirates
flight EK413 tonight. Any chance of making my journey just a little easier with an upgrade? It's a long way to go for a footy game. 🙏👍🐝🏆✈️
"That's when I realised my tweets were starting to get picked up - Watford Football Club retweeted as did the excellent podcast 'From the Rookery End'. Chris Stark was also tweeting Emirates so I realised my story was being noticed. My excitement was building and it was becoming a real adventure. The long slog was overnight from Sydney to Dubai. I got about five hours sleep. To occupy my time rather than watch movies I read Graham Taylor's autobiography from cover to cover. I was really getting into the mood.
That's the easy bit done ✅ A short rest in Sydney with some light reading and then the long slog
#coyh
#watfordfc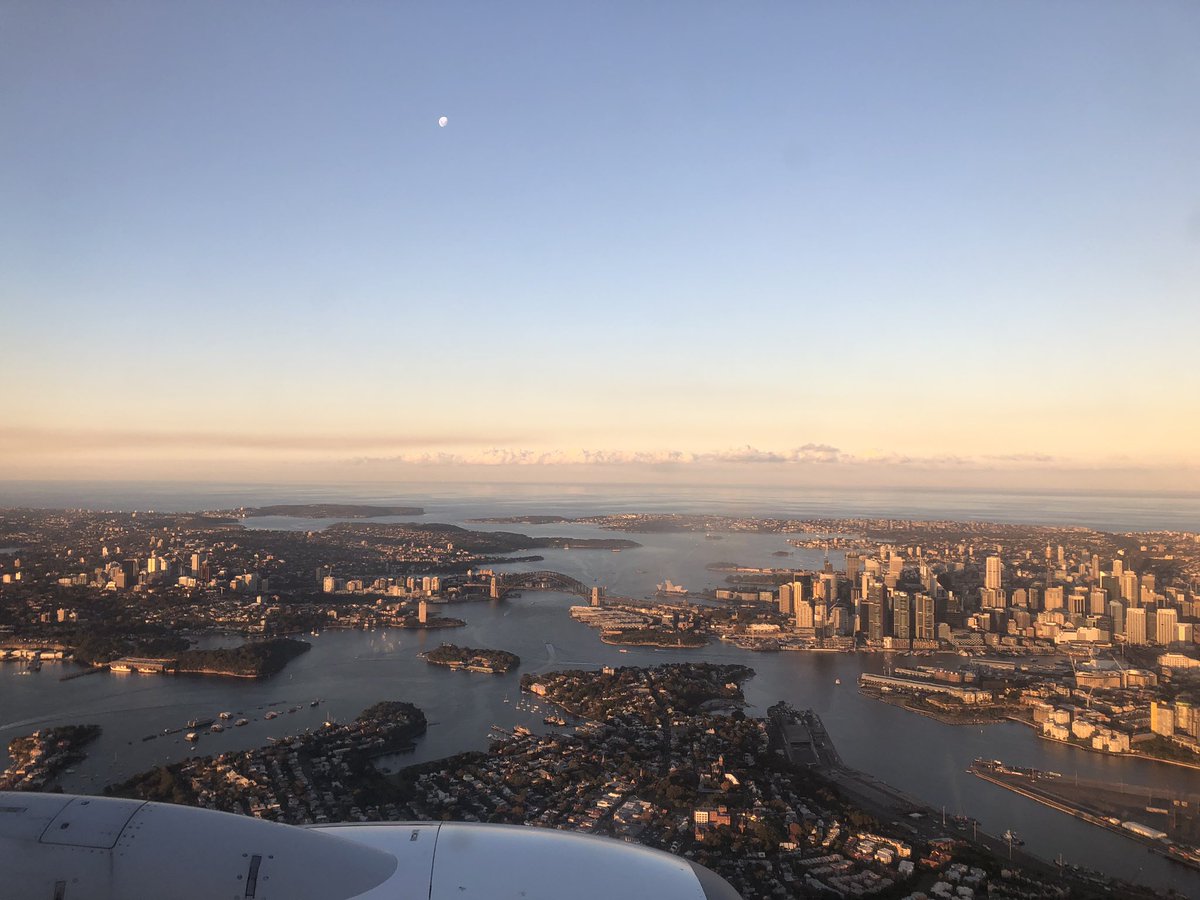 "With the bulk of my flights done and with at least some sleep in the bank, the final leg of the journey from Dubai to London was fairly easy. I never imagined I'd say that about a 7 hour 40 min flight. And by the way, I didn't get an upgrade on this leg of the flight either.
"It's always such a great feeling landing at Heathrow when the sun is shining. Mum was there to pick me up and we headed straight for Vicarage Road for a photo with GT and a trip to the Hornet Shop. There's a very special feeling around town and its great to be a part of it."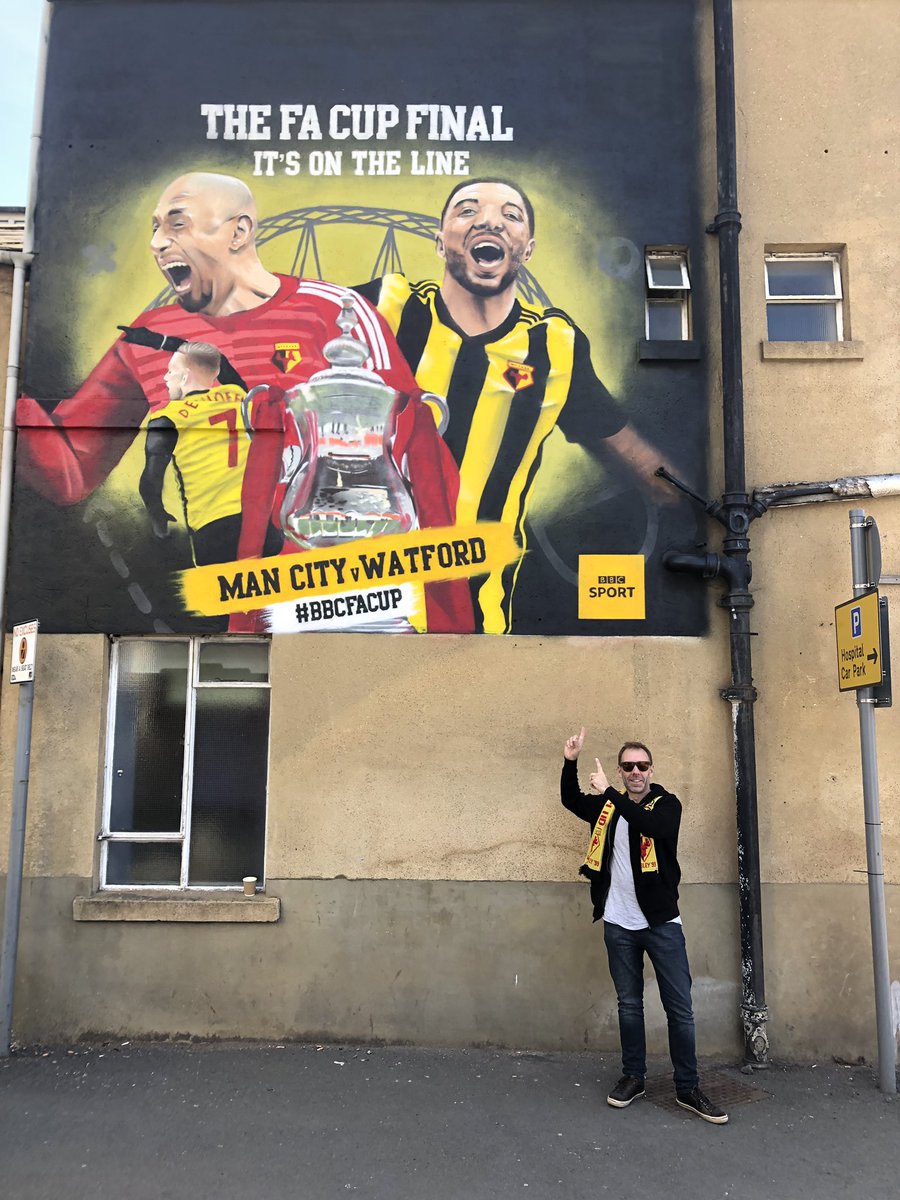 Rob has been a loyal Watford fan for almost 40 years now but this game could be his most magical moment following the club. He said: "I watched my first game in 1983 against Notts County which was 5-3. A typical result around that time. I didn't go to the 1984 final which was disappointing. I was a season ticket holder for many years until moving to New Zealand in 2004.
"One of the hardest things to leave behind when I emigrated was following Watford and everything that entailed. I miss the camaraderie, how the anticipation grew as you got closer to match day, and how the weekend is built around the game. So I get to taste that again this weekend x100%. I can't wait. Roll on Saturday."
Watford go into this game as huge underdogs as they hope to prevent Pep Guardiola's men from winning an unprecedented domestic treble. But Rob doesn't think City will have it all their own way: "Can we win? Well, Wigan did it in 2013.
"It's stacked in City's favour but anything can happen in football and the recent European games and our semi with Wolves proves that. Score prediction - after travelling all this way I have to go with my heart and will say 1-0 to Watford."