Brazilian forward Gabigol has notched a whopping 43 goals so far this season
13:01, 08 Dec 2019
Brazil's obsession with finding an heir to Ronaldo is still to be satisfied. Perhaps the greatest striker in the history of world football led the line for the Selecao, throughout an injury-ravaged career, over ten years between 1996 and 2006. After suffering a seizure before the World Cup final at France '98 and playing in a defeat to the hosts, he returned from two years out with a knee problem in Japan and South Korea in 2002, scoring eight goals and leading his country to victory. The story of redemption was remarkable, but four years later, his time was up.
Weight issues and a lack of focus began to take hold, and Brazil had to move on. The issue over the 13 years or so since the search for his successor truly began has been those that have appeared to be the answer have all fallen in a similar way to the great man himself. Adriano seemed tailor-made to fill his boots, but his career soon spiralled out of control; Alexandre Pato was once a boy wonder, yet he failed to live up to his immense potential.
After a real lack of genuine options at the start of the decade, two new boys came along; like London buses.
Gabriel Barbosa, known as 'Gabigol', and Gabriel Jesus, both emerged at the same time, one at Santos, the other Palmeiras. Domestic Brazilian football is viewed as a platform for a move to Europe, and in 2016, both Gabigol and Jesus got their big breaks; the latter headed to Manchester City, where he is still making a success of himself, while the former opted for Inter, following in the footsteps of both Ronaldo and Adriano, furthering the comparisons between him and them.
In reality, it was his build, stature and power that first drew the links to those before him. But unlike them, he failed to light up the San Siro. Aged just 20, he was viewed as a star of tomorrow, and signing him was meant to lead Inter out of the darkness, too. It didn't work out, or it hasn't yet at least; after one goal in just nine Serie A games, he moved on loan to Benfica, before a second spell at Santos and now Flamengo.
Returning to his native land at such a young age could have been seen as a backwards step. Instead, it has worked as a reset on his career. This season, under the expansive and forward-thinking Portuguese Jorge Jesus, Gabigol has scored 43 goals in 56 games in all competitions, including two late on in the Copa Libertadores final, before being sent off towards the end as Flamengo turned the game against reigning champions River Plate. His stock is higher than ever, and still only 23, his best years are ahead of him; the clamour for his signature is growing, and Inter hold the cards as he remains on loan.
Gabigol in 2019
56 games
43 goals
12 assists
Unstoppable at the moment.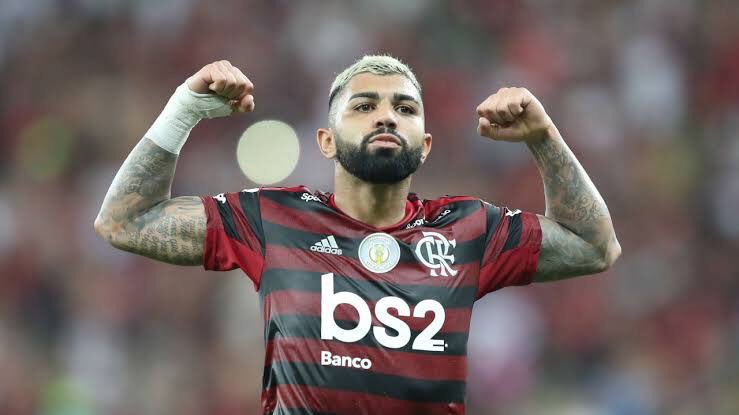 Heading back to Milan to turn his career in Italy around seems unlikely; Antonio Conte is now in charge and with Romelu Lukaku and Lautaro Martinez firing together, a second chance is difficult to envisage. But the Nerazzurri will be rubbing their hands together at the prospect of a bidding war that could include clubs in South America and Europe.
Gabigol found the net against Palmeiras in his last outing to continue his red hot form. On the international stage, he is still a long way behind Jesus, who has appeared to take the Ronaldo mantle for Brazil, but his improvement will not have gone unnoticed. He has two goals and five caps so far and there are surely more to come.
He is ready to return to Europe now, to have another go at the very top level. But he should approach the future with trepidation; ignoring the hype and need to compare against legends of the past would be a good start. Could he follow Jesus to England? He certainly has the physique and power to succeed, but with his reputation growing again, the competition will be fierce and the price will be inflated.
Gabigol's is one of football's most positive stories. He went through his issues earlier than Ronaldo, and it was the comparisons that probably made him struggle in the first place, but he's had his own redeem. He left Brazil a boy in 2016, but once he leaves this time, he'll be doing so as a man. There should be no shortage of interest in his signature.