2022 could be the final year one nation hosts the tournament
11:05, 07 Aug 2022
On Sunday 18th December, the curtain will fall on the most controversial World Cup of all time. In Qatar, France will hope they can win back-to-back titles, Brazil will target their 6th success and England will be desperately hoping football comes home once more, but the end of the Qatar World Cup could also signify the end of an era for football's greatest competition.
It'll be the last 32-team World Cup which features four-team group stages as we know it, but perhaps more significantly, it could be the last time we ever see a single country host the tournament. The eye-watering cost of hosting the event for a solitary nation is huge, hence why Russia and Qatar won the votes, with the first ever Arab World Cup set to come in at $220 billion.
Given the tiny size of the country, the stadiums they have had to build as well as the entire cities, hotels and apartments that have been constructed, it comes in as by far the most expensive World Cup ever. Only the vastly wealthy state could afford such an expenditure for the month-long tournament, and although a more established footballing nation could host it on its own for a fraction of the cost, we seem to be moving away from that idea.
READ MORE:
Previously, Japan and South Korea in 2002 were the only joint-hosts of the World Cup, yet that will change in 2026 as Canada, USA and Mexico share the tournament. There's a furore of excitement about those host nations and what should be a spectacular event, but the longest distance between two host cities will break all records.
Essentially, we are moving towards a situation where an entire continent is hosting the quadrennial tournament. North America will host in 2026, and 2030 is also set to be a special as we celebrate the centennial anniversary of the men's World Cup. Uruguay hosted and won the first ever tournament, which featured 13 teams, with Romania, France and Brazil all heading to Uruguay on the same boat.
A century on it's a different world, but the most likely destination to host the 2030 remains the same. However, this time, Uruguay's bid comes alongside beaten 1930 finalists Argentina, Chile and Paraguay. Brazil may have hosted back in 2014, but this will be South America's World Cup.
It's hard to imagine a scenario in which this bid does not win, but the other possibilities also strengthen the argument that the years of solitary hosts are behind us. Romania, Serbia, Greece and Bulgaria are putting together a bid, while Spain and Portugal offer an Iberian option. Saudi Arabia could get involved with a joint-bid, while Morocco are the only solitary hosts in the running and have a strong chance as the World Cup could return to Africa for only the second time in its history, with several big stadiums already in place in the country.
Egypt, Greece and Saudi Arabia are preparing a joint bid for the 2030 FIFA World Cup. This via Cairo24. 🇪🇬🇬🇷🇸🇦
This would be days after the official announcement of Argentina, Uruguay, Paraguay and Chile announcing their bids. 🇦🇷🇺🇾🇵🇾🇨🇱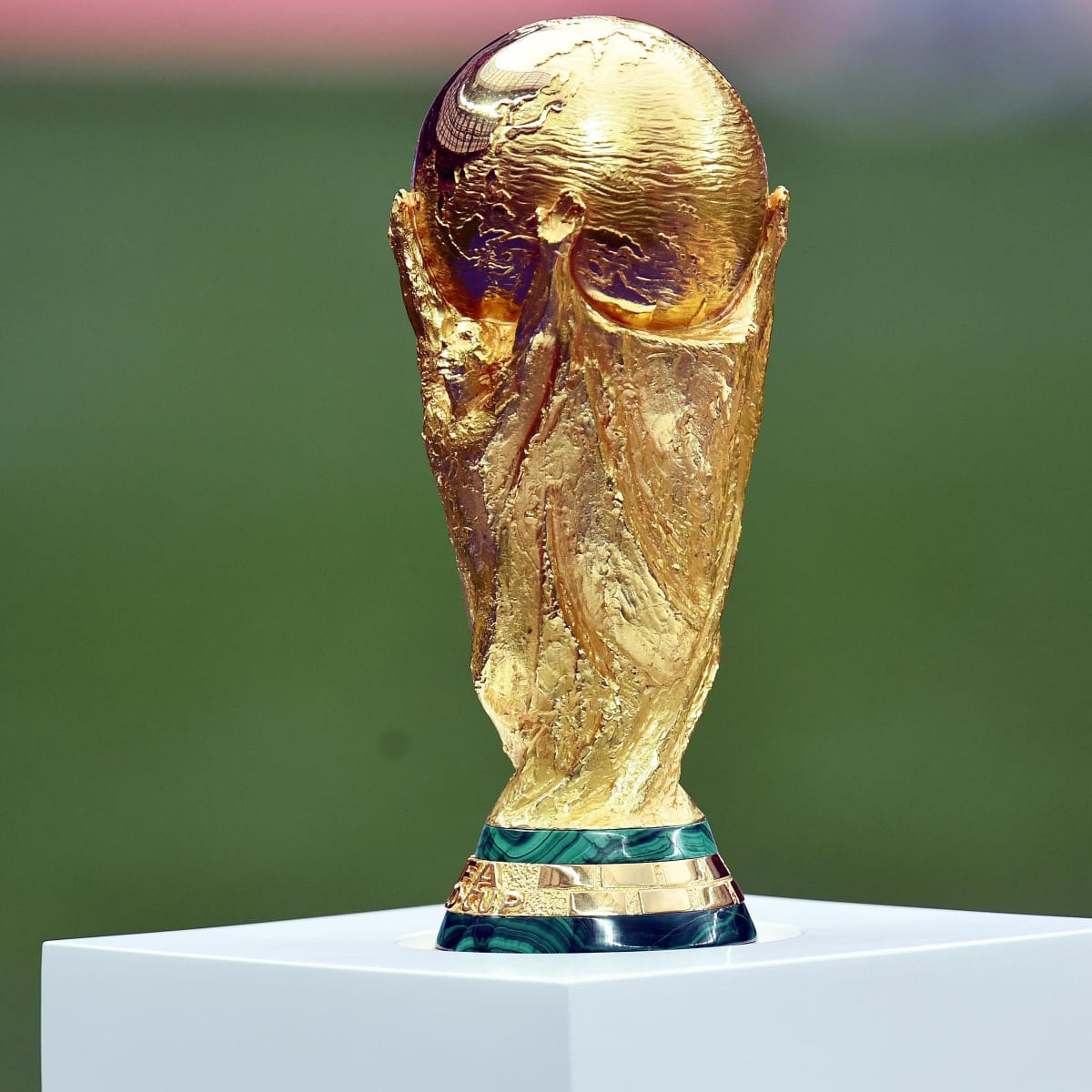 Whether Morocco win the bid or not, it feels like the trend is moving towards multiple hosts, but is this a good thing? We saw at Euro 2020 the inequality that having multiple hosts provided. The four semi-finalists, Denmark, England, Spain and Italy all played three group games at home and even in the Covid affected world, it clearly had an impact.
If England were to ever host a tournament again, it will not be constricted to just England as hosts. The bid to host Euro 2028 is now a United Kingdom and Ireland proposal which is a stronger offer when you consider the stadiums and football heritage on offer in Scotland, Wales and Ireland.
But as we move further into the 21st century, football must also take a greater responsibility for its carbon footprint. In the midst of a pandemic, hosting a tournament across an entire continent was stupid, without taking into consideration the added environmental impact.
UEFA planned to plant 600,000 trees, but have planted fewer than ten percent of that number to date. For FIFA, the huge distances that will be covered during the World Cup 2026 will need addressing. Group stages are likely to be pooled geographically which will help, but this tournament will still leave a sour taste in the mouth for environmentalists.
For all the moral issues with the Qatar World Cup, and there are several, the travel will be short given it is being hosted in a country that is smaller than Wales. However, the environmental costs of building cities, hotels and stadiums must also be taken into account before any bragging is done by the hosts.
An illuminated, spectacular view of Lusail 😍✨
So, what does the future of the World Cup look like? More teams, more money, more host nations. Even though FIFA has been determined to take the game global, the sheer cost of hosting a World Cup does mean we could see the resurgence of some more established nations in terms of hosting. Euro 2024 in Germany would certainly suggest that to be the case, although UEFA have been less chaotic than FIFA in the past, and have a smaller pool of nations to choose from.
If we are looking at nations that are yet to host the World Cup, Australia, who bid for the 2022 tournament still seem a strong option but they could pair up with New Zealand or even Indonesia in 2034. China would make sense on a financial level and could be a country that can host on its own, but after the Chinese Super League splurge it does feel like they are not quite as bold in terms of football growth as they once were.
If anything, another African host would make the most sense. Morocco in 2030 or Nigeria, Egypt or Zimbabwe in 2034 have all expressed a strong interest in hosting the event - and a North African World Cup would mark another first for FIFA.
Although the 'solo World Cup' seems out of fashion right now, it certainly isn't dead. The continent of Africa will almost certainly provide a wonderful host nation, while there's still plenty of the world that needs to be explored.
*18+ | Be Gamble Aware