Andy Carroll is reportedly in talks with Club Brugge over a move that would see him potentially play Champions League football for the first time at the age of 33. It is quite a turnaround for a player most had written off after his failure to launch during a second spell at Newcastle United. Restorative spells at Reading and West Bromwich Albion look to have earned him a dream move nobody saw coming.
To celebrate Carroll linking up with the Belgian champions, The Sportsman looks back on some of the most unexpected, surprising and downright weird transfers in history.
Fernando Hierro to Bolton
610 appearances at the heart of the Real Madrid defence may not seem like the ideal preparation to play under Big Sam, but that is exactly what happened when legendary Spain international Hierro signed for Bolton.
Hierro had looked to be winding down, having spent the previous campaign in the Qatar Stars League. But ever the alchemist, Allardyce squeezed the last drops of Hierro's immense talent out in a wildly successful season that saw Bolton finish sixth.
George Weah to Manchester City
His name is usually invoked in transfer discussions about his "cousin" Ali Dia's ill-fated move to Southampton. But the former five-time FIFA World Player of the Year had a head-scratching switch of his own, when he found himself turning out for newly-promoted Manchester City.
While the sight of worldwide superstars wearing the famous blue is commonplace now, in 2000 it was jaw-dropping. City had spent four years outside the top flight and had not lifted silverware in 24 years. Weah had strutted his stuff for Chelsea the season before while on loan from Inter Milan. He scored a few for City too, but manager Joe Royle was unconvinced. Weah left for Marseille mere months after signing, frustrated at a lack of game time.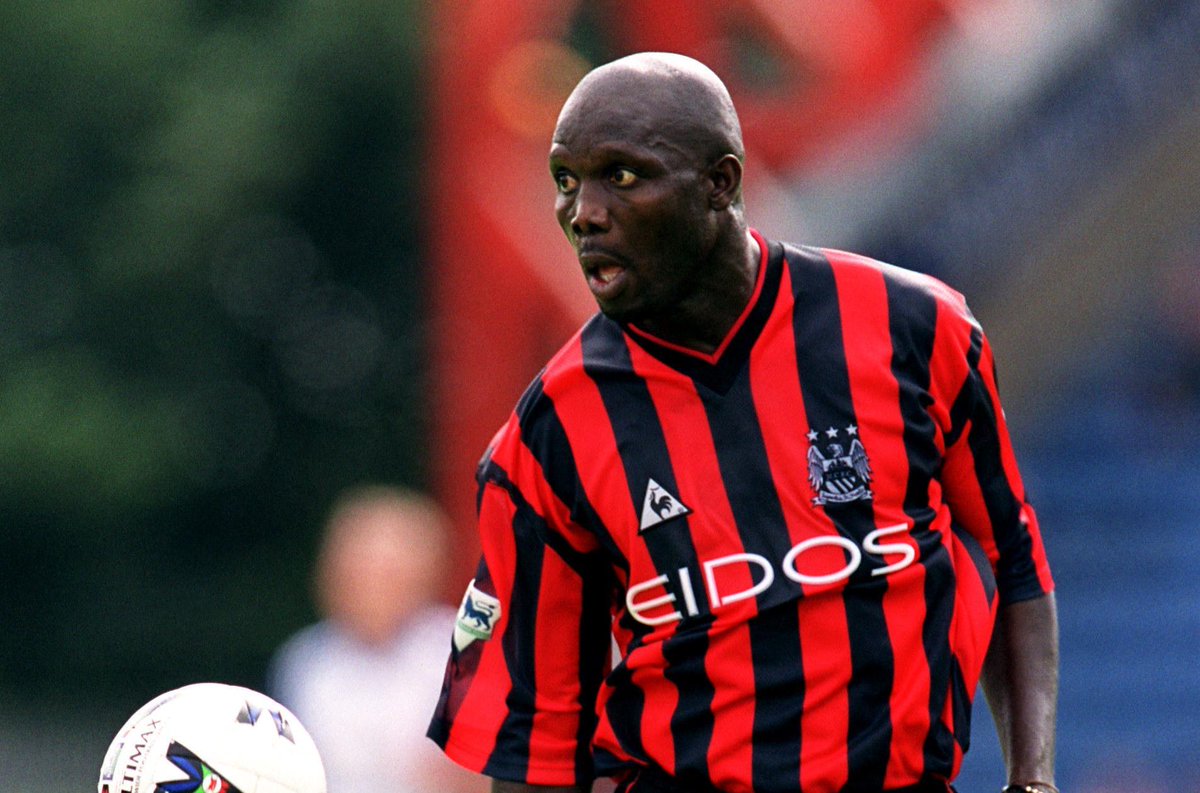 Robert Pires to Aston Villa
Rightly classed as an Arsenal legend, Pires also turned out for another English club. A hero to Gunners everywhere, Pires was briefly a Villan. Teammates Gabby Agbonlahor and Stewart Downing spoke highly of him, but it was a big ask for Pires to conjure the same magic that bewitched Arsenal fans at the age of 37.
Pires managed nine Premier League appearances, and was the architect of a brilliant 4-1 win over Blackburn Rovers. But it wasn't enough to snare the contract extension he publicly desired. Pires was let go upon the expiry of his one-year deal.
Ricardo Quaresma to Chelsea
A true blink-and-you'll-miss-it chapter in the career of the mercurial Portuguese midfielder. Quaresma won the Bidone d'Oro award in 2008-09, a dubious honour given to the worst player in Italy. It was in the February of this annus horribilis that he played five games on loan at Stamford Bridge.
As if his appearances were not rare enough over the course of his six months in London, Quaresma only started one of the six games he appeared in. Quaresma would go on to play a starring role in Portugal's Euro 2016 triumph, making an impact that lives longer in the memory than anything he did in the Premier League.
Jack Wilshere to AGF Aarhus
Carroll and the other moves listed here are a case of unexpected clubs giving ageing stars a last shot at glory. Jack Wilshere's move to Danish club AGF Aarhus was more reciprocal than that. Sure, AGF were getting a talented and experienced ex-Arsenal star. But Wilshere himself was getting the chance to prove he could stay injury-free and deliver on the tremendous talent he has shown intermittently over his career.
Still only 30 years old, Wilshere could yet add to his 257 Premier League appearances. The England international made 14 appearances for Aarhus from February to May. If Carroll can come back from his patchy injury record then Wilshere, a free agent this summer, could well do the same.
*18+ | BeGambleAware | Odds Subject To Change