John Murtough's achievements in football leadership positions at United give him the kind of background lacking from Ed Woodward's CV
10:00, 11 Mar 2021
It had started to feel to some Manchester United supporters as though their club might never appoint a football director. Despite Ed Woodward having made the decision that there needed to be a change in the decision-making structure of the club some years ago, it wasn't until Wednesday that United confirmed that they had agreed on a new way of doing business.
John Murtough is their first ever football director, with former United midfielder Darren Fletcher taking the job of technical director. The formation of two roles rather than one catch-all 'director of football' or 'sporting director' appointment comes as little surprise, nor does the decision to go for two men who had already made their names within the Manchester United structure.
Executive vice-chair Woodward had first raised the possibility of a football head during Jose Mourinho's reign as United manager, but the Portuguese was keen not to lose any of his control over footballing matters. Yet as soon as Mourinho was sacked and replaced by Ole Gunnar Solskjaer, the Reds had a manager who was far more open to the idea of getting a new chain of command in place.
"The demands of football nowadays mean you definitely have to split responsibilities," Solskjaer told reporters in April 2019. "More than 100 years ago, managers used to be the club secretaries as well, but things change.
"I have an input in most of the things now and will give my advice of course, but I am not the one who decides. A manager can't do as much as he used to do when Sir Alex Ferguson started, for example."
By the time Solskjaer came out with that line, Murtough had already made many of the steps which eventually persuaded Woodward to promote him from the role of head of football development.
Having initially come into the club during David Moyes' short-lived stint as manager to oversee an improvement in United's academy, and is seen as one of the figures who has helped return the youth section to its famed levels after a long time during which there were fears that Manchester's greatest prospects could all be drawn towards neighbours City. Most recently, he has been identified as a key figure in the signing and nurturing of young forward Hannibal Mejbri, for whom United have huge hopes.
Murtough would also be a driving force behind the establishment of United women's team in 2018, and while he was keen to hand over all the credit to manager Casey Stoney for the speedy construction of a playing squad which would ease to the Women's Championship title in its first season, his role in the success was not quickly forgotten around Old Trafford.
"We have already made great strides forward in the way we run our football operations, and the benefits are visible in the resurgent pipeline of academy talent reaching the first team and through our improved recruitment record," Woodward said upon announcing Murtough's new role.
"John has been integral to our progress in these areas and his deep understanding of development ensures the club's traditions of bringing young players through from academy to first team will continue. This new position is a natural evolution that harnesses his leadership qualities and his years of experience in the game."
John Murtough highly regarded at United after being brought in by David Moyes seven years ago. Fletcher is the club's first technical director.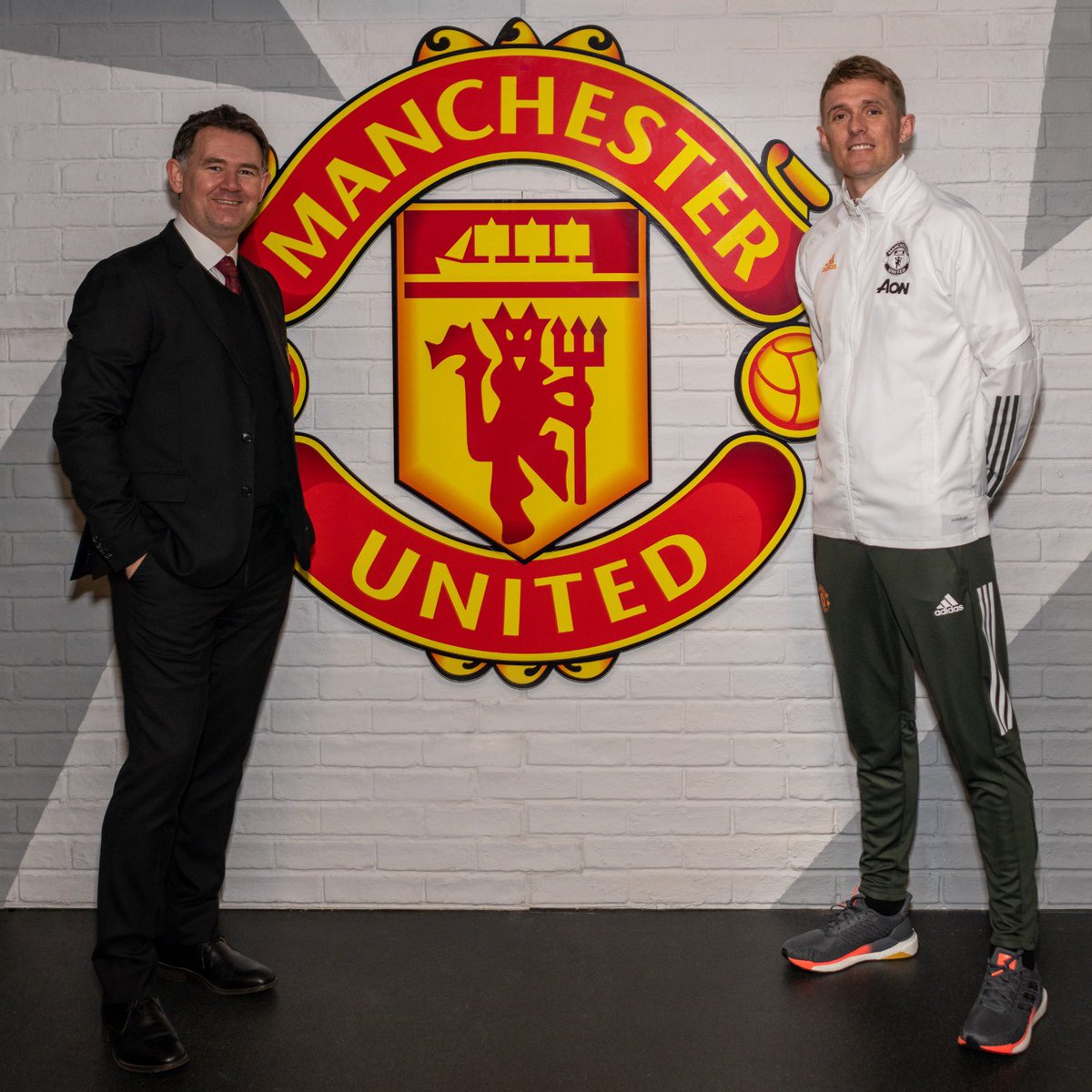 Murtough's achievements in football leadership positions at United, as well as his experiences as the head of elite performance at the Premier League and as head of performance for Everton, give him the kind of background lacking from Woodward's own CV. Woodward was memorably pilloried by former United manager Louis van Gaal for having "zero understanding of football", and his decision-making has often been questioned when he has given managers anything other than a long leash in the transfer market.
With Murtough taking a leading role in football decisions, there is a hope that United will have a more seamless operation behind the scenes. And in Fletcher they have somebody with a more visible football background alongside whom Murtough can form a team which harnesses football experiences in both practical and directorial backgrounds.
Just as Edwin van der Sar, who was mentioned alongside names such as Rio Ferdinand and Marcel Bout as a potential United football director at various points, has become a success at Ajax as CEO alongside director of football Marc Overmars, United will hope that a two-man tandem can breed positive results.
And with both Murtough and Fletcher being familiar faces to Solskjaer, there should be no reason why the trio cannot work harmoniously as they look to become champions of England once more. But the work by which all three will ultimately be judged starts here.