''Arsenal Are Robbed'' - Furious Gunners Fans Hammer Harry Kane And The Referee For Controversial Tottenham Equaliser
14:26, 02 Mar 2019
There was controversy in the North London derby at Wembley Stadium on Saturday afternoon as Harry Kane scored a controversial equaliser during the course of Tottenham's 1-1 draw against their rivals Arsenal.
The game sparked into life late on as Pierre-Emerick Aubameyang saw his penalty - which was harshly awarded for a supposed foul by Davinson Sanchez - was saved by Hugo Lloris in stoppage time, before Lucas Torreira was sent off!
Earlier, the departing Aaron Ramsey, who leaves Arsenal for Juventus this summer, had given the Gunners a deserved lead as he continued his love affair with Wembley Stadium - he has scored four goals and won two FA Cups there - but it was the intervention of Kane that left Arsenal fans fuming on Twitter.
Kane appeared to be offside when a free-kick was lofted into the Arsenal area and the England striker went to head the ball before going to ground under a bit of pressure from Shkodran Mustafi - contact looked minimal but that didn't stop the referee pointing to the penalty spot. Kane duly converted the spot-kick.
You can see from the image below that he was in an offside position when the ball was played in...
👀 How on earth did Harry Kane get away with this...
#TOTARS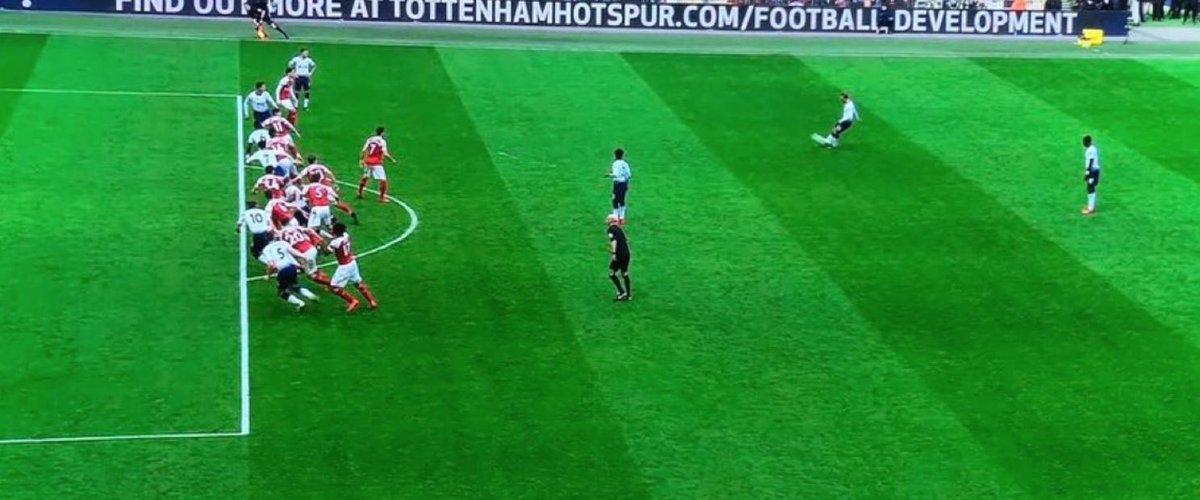 Arsenal fans were angry on Twitter and plenty were looking forward to the introduction of the Video Assistant Referee in the Premier League next season...
can't wait for VAR next season - diving Kane won't win as many penalties for one thing. #TOTARS #NorthLondonDerby [@SoFire]
NBCSN just showed the replay. Kane CLEARLY offside. I'm seething. [@TheShortFuse]
Many fans were furious with the referee Anthony Taylor and his linesman...
He's even got the 18 yard box as a line to see that Kane is offside. Blind linesman and Arsenal are robbed. Typical. [@TikkiTakkaConnor]
FIVE (5) Tottenham players are offside in this picture and Kane is the most offside of them all. Who was the linesman tracking, Hugo Lloris? [@MJBoh]
In fairness, Taylor did even things up with a soft penalty for Spurs before giving Torreira his marching orders!