It's been a rough season for the young Scotland midfielder
13:05, 02 Jun 2022
He's only 20 years old, but it feels as if Billy Gilmour's career has already reached a crossroads. In one direction, is a path to life in Chelsea's first team and as a top level Premier League football - in the other direction, is a career in the Football League as a hyped-up youngster who never quite made it at the top level.
At the moment, it seems as if the latter is the far more likely option. Chelsea fans won't like to hear this, but this season there has been very little to suggest Gilmour is good enough for the Premier League. Last night's shocking performance for Scotland was the latest in a catalogue of poor individual performances from a player that so much is expected of at Stamford Bridge.
Chelsea have produced some of the finest youngsters in world football over the last few years and there is no doubting that Cobham is a hotbed for footballing talent. Mason Mount, Fikayo Tomori, Marc Guehi and Reece James are just a handful of the names that have established themselves either for Chelsea, or away from the club in the last few years, and they have a few more gems in the pipeline.
Levi Colwill should be playing for the first team next year given their centre-back issues and he has done more than enough to show he is capable on loan at Huddersfield Town. Conor Gallagher could bring something different to the midfield after a wonderful spell at Crystal Palace and Armando Broja proved to be a handful for any Premier League defence on loan at Southampton.
Yet for some reason, on social media, those players are not treasured by Chelsea fans in the same way Gilmour is. For Scotland last night, according to whoscored.com, he was the second worst player on the pitch (5.9), behind John McGinn. Subbed on 68 minutes, it brought an end to a night to forget for both Gilmour and his nation.
Chelsea fans will point to the fact that he isn't playing in a good enough team to suit his playing style, as they did at Norwich, but midfielders need to adapt to any scenario they are placed in. He is Scotland's golden boy, and that's an awful lot of pressure on the youngster, but simply put, he hasn't been good enough this season.
Billy Gilmour starts for Scotland in a HUGE game vs Ukraine in the semi-finals of the World Cup Qualifiers. ✅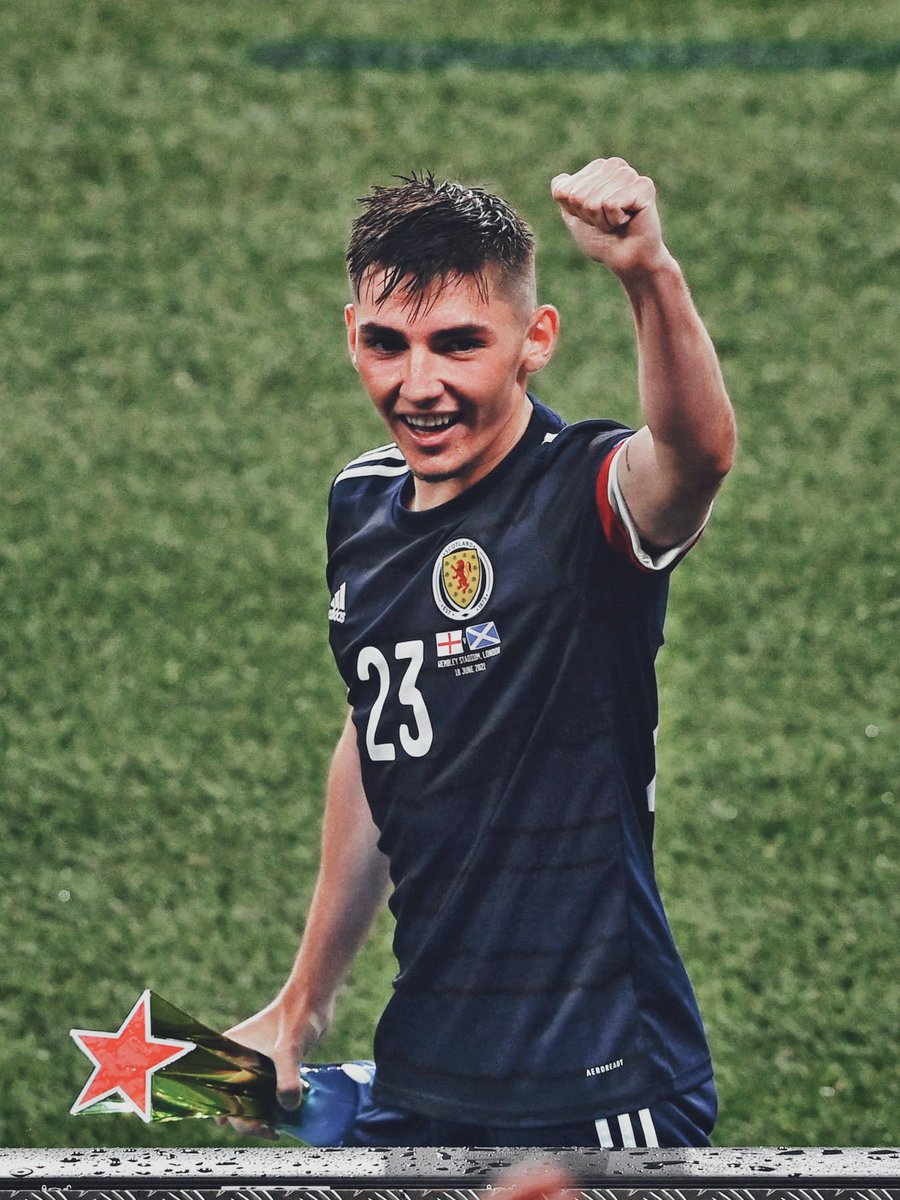 Now, Norwich were rubbish this season. Pathetic even. But they were even worse when Gilmour was on the pitch. They won five league games this term, but Gilmour only featured in one of them, and that was Dean Smith's first game in charge. He didn't have the physicality, or the ability to compete in the Canaries midfield and is currently on a run of 19 Premier League appearances without a win.
He is one of the many reasons Norwich got relegated this term and there have been no winners from this disastrous loan spell. And yet, there are those inside the game who have full belief in the midfielder. Grant Hanley, who knows him better than most, reiterated this season: "Billy is a top player and has some career ahead of him. It's clear to see Billy is and is going to be a top, top player."
Thomas Tuchel will look at him closely in pre-season before deciding his next career move, but from what we have seen over the last 12 months and given the likes of Gallagher are also returning to the club, he shouldn't feature in Chelsea's first team plans next season. This puts Gilmour in a tricky scenario.
His next loan move is absolutely crucial to his development as a footballer. He needs to mature physically, but his confidence in his own ability needs to be restored. If he can find a move in the Premier League that can provide him with ample gametime without the threat of relegation that would be beneficial, but a top-end Championship loan could bring his game on further, as it did with Mount and Tomori.
However, the main thing that needs to happen for the youngster to fulfil his potential is for the hype around him to calm down. He's only 20, and can have a good career, if Chelsea and Scotland fans stop expecting the world of him. This summer is absolutely crucial if we are ever going to see a happy Gilmour.