Kevin De Bruyne has become the heartbeat of the Manchester City team
11:09, 21 Jan 2020
The statistics are becoming absurd. Liverpool's form this season is almost flawless, dropping just two points courtesy of a 1-1 draw with Manchester United back in October. No club in Europe's big five leagues has ever enjoyed such an impressive start. They are unbeaten over their last 38 league games, equivalent to a full campaign, collecting 104 points.
There is little doubt that Liverpool are currently the best team in world football. Although it will be an incredibly tough task, they could conceivably retain the Champions League as well as claiming a first league title in 30 years. Doing so would be a truly historic achievement, deserving of widespread praise and recognition. Plenty will be forthcoming, and rightly so.
Liverpool's success has been all about the collective, a group of great players who intuitively understand their specific roles within Jurgen Klopp's system, which so rarely misfires. Their work rate and intensity is proving impossible for any opponents to match. It's a remarkable feat but it doesn't negate the fact that, on an individual level, Kevin De Bruyne has played better than anyone else in England this season.
In an occasionally malfunctioning Manchester City side, undermined by injuries, avoidable errors and the remorseless consistency of Liverpool, De Bruyne has been exceptional. Nobody strikes a ball as cleanly, passes it as accurately, has such acute vision or makes as many positive contributions to his team's performance as the Belgian international.
Sergio Aguero's hat-trick understandably stole the headlines in the 6-1 win over Aston Villa last weekend but De Bruyne once more reasserted his quality. He provided another two assists, taking his total for the season to an unrivalled 17 in all competitions. His delivery for Gabriel Jesus' goal, curled beyond the reach of backtracking defenders, showed the pinpoint perfection that we've come to expect from the Premier League's star man.
Virgil Van Dijk, Trent Alexander-Arnold, Sadio Mane and Mo Salah have all had excellent seasons in their own right. In truth, there isn't a weak link in the Liverpool line-up, hence how confidently they've eased clear at the top of the table. In this context, it might seem rather unfair to suggest that De Bruyne has been the division's best player but that doesn't stop it being the case.
There is precedent for just such a situation, when two years ago Salah deservedly won a host of personal accolades, including the PFA Players' Player of the Year award, even as Pep Guardiola's side stormed to the Premier League title, winning 100 points in the process. In this case, the roles would be reversed, with a Man City player acknowledged as the best regardless of Liverpool's unstoppable form.
It's easy to forget that eight years ago De Bruyne was embarking on his first move to English football, agreeing to leave Genk for Chelsea. It proved to be premature as he made just nine competitive appearances and never got the chance to show what he was capable of. A restorative spell in the Bundesliga with Wolfsburg then convinced Man City to complete a £55million deal in August 2015.
10+ - Kevin De Bruyne (15) is one of three Premier League players to assist 10 goals in all competitions this season:
Kevin De Bruyne 15
Riyad Mahrez 10
Trent Alexander-Arnold 10
Wizardry.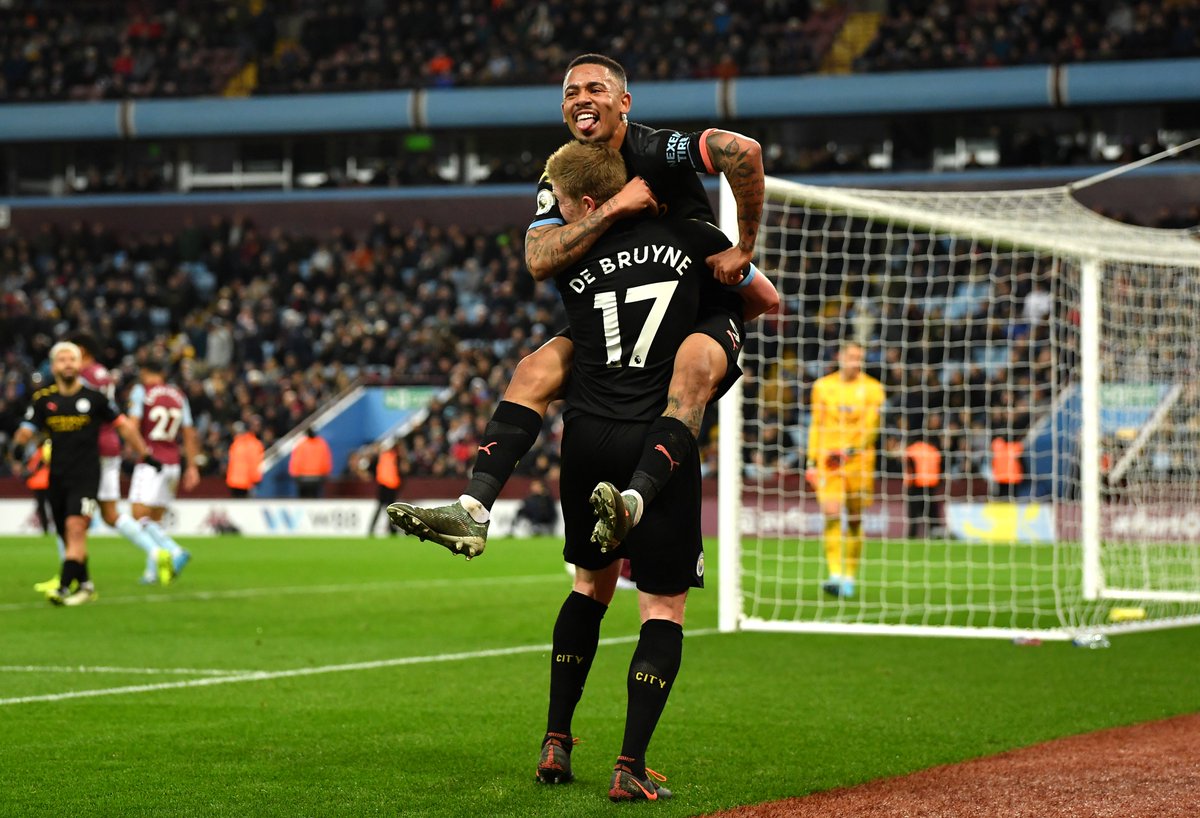 Many observers claimed that the fee was far too expensive, and De Bruyne would struggle to live up to the hype. They couldn't have been more wrong. An all-action midfielder with boundless energy and ability, even in a flawed first season under Manuel Pellegrini he readily established himself as one of the league's leading players. Things only got better with the appointment of Pep Guardiola.
After the 3-0 win over Arsenal last month, during which De Bruyne gave an attacking masterclass, Guardiola said: "He's an extraordinary player so we don't discourage his quality. He sees passes and actions that normal human beings cannot see, having a special vision. I was telling him, 'You have to score more goals.' We spoke about that, and today he scored two incredible goals and gave an assist to Raheem [Sterling]."
De Bruyne has become the heartbeat of the team. Nobody else has the same devastating range of passing, which enables him to unlock a massed defence with ease. He's adept at finding space in the right channel and swinging the ball across with pace and accuracy for runners to steer home. More than just power, he has great subtlety too.
The quality of his passing has put another of Thierry Henry's Premier League records under threat. After Sergio Aguero overtook the former Arsenal striker as the division's highest-scoring foreign player, De Bruyne is now closing in on his total of 20 assists for the 2002/03 season. The midfielder currently has 14 in the league and potentially 15 games left to set a new benchmark. On current form, few would bet against it.
Barring a miracle, the title is heading to Anfield for the first time in a generation. The story of the season will be about Jurgen Klopp recovering from last year's disappointment to lead Liverpool to even greater heights, but in amongst the inevitable hagiography, it's important not to lose sight of De Bruyne's brilliance. So far he has been the Premier League's outstanding individual.