Real Madrid are the biggest club in the world, and that doesn't look like changing
07:00, 09 May 2023
Manchester City head to Madrid tonight with everything on their side. Their form is exceptional, their squad stupendous, and they boast the most potent striker in Europe. Betfred have priced them as favourites to win at the Bernabeu, but this is as tough as tests in the Champions League come.
Real Madrid have 14 titles to their name. They are the reigning champions. They even beat Man City at this very stage 12 months ago. And their success shows no sign of slowing down. This week they moved into pole position to sign Jude Bellingham, the English midfielder who has all of Europe's top clubs pursuing him.
He could go anywhere he wanted, yet Real Madrid are top of his wishlist. They still are top of the tree, even though the Premier League is growing in strength every single season. It feels unlikely that there will ever be a situation where this isn't the case. Gareth Bale, Luka Modric and Cristiano Ronaldo were just three of the elite names in the Premier League who made the step up to Real Madrid, and even today, that still feels like it could be the case.
READ MORE:
Their finances are not as strong as they once were, but if Erling Haaland was to leave Man City, there's only one place he would go. If Kylian Mbappe finally gets out of PSG, he has just one destination on his mind. They are arguably the two of the three best players on the planet at the moment, and Madrid already have the third in Vinicius Jr.
There's something about Real Madrid that puts them a level above any Premier League team. And with the squad they are putting together, they are likely to be able to challenge for the Champions League consistently over the next few years. It felt like an era was coming to an end when Ronaldo left for Juventus. Instead Karim Benema and co stepped up to the plate.
Now the iconic midfield trio of Casemiro, Luka Modric and Toni Kroos have been split up, with the latter two reaching the final stages of their careers in the Spanish capital, many thought the dominance would end. But Madrid have cleverly recruited some of the best young players in Europe with minimum fuss. Perhaps it's just that when Madrid come calling, you can't say no.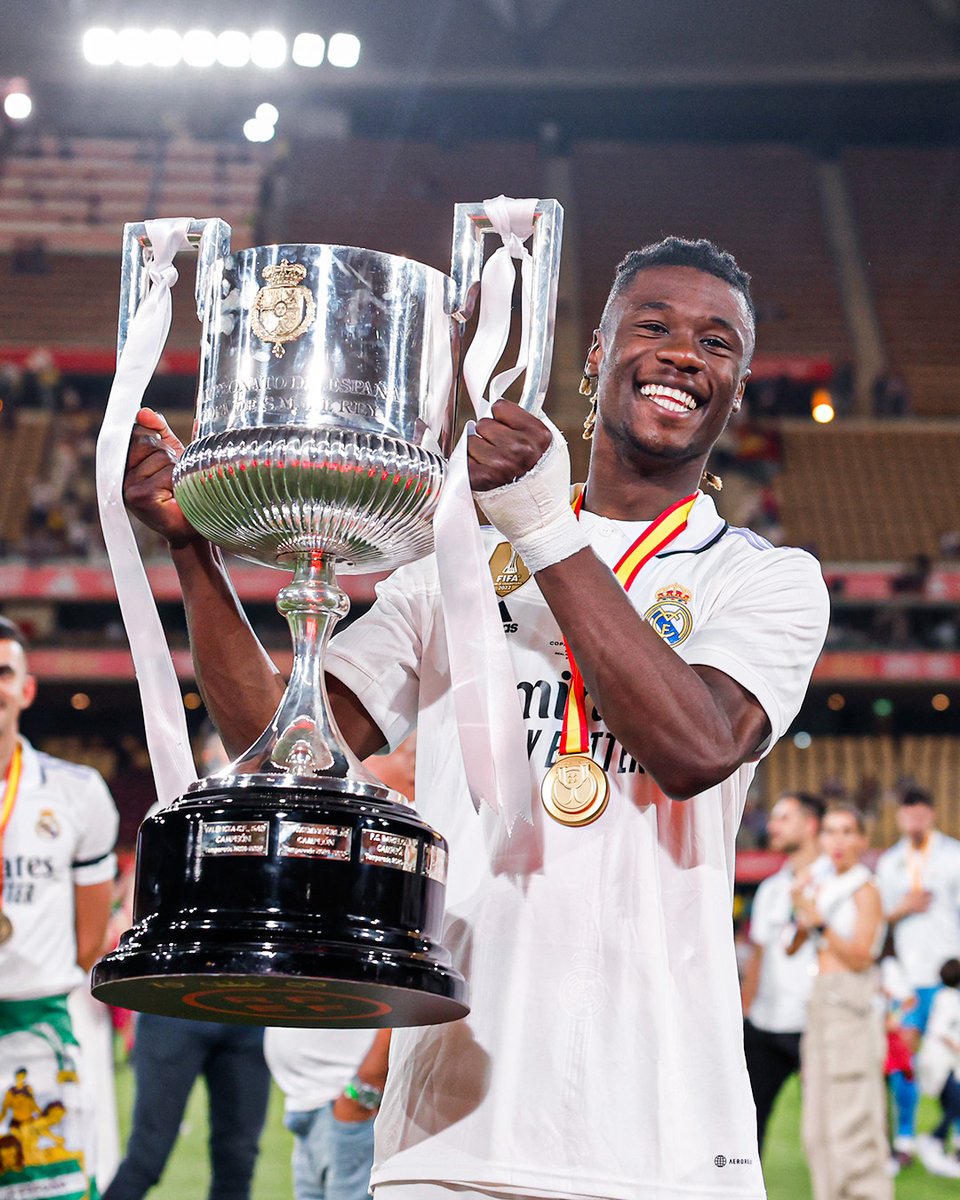 Aurélien Tchouaméni has emerged as a member of the next generation at just 23 while Eduardo Camavinga has often been used at left-back but has impressed since joining as an 18-year-old two years ago. In fact, the young Frenchman has now won every trophy available to him at Real Madrid, having picked up the Copa del Rey this weekend. Impressive.
In the forward areas, Rodrygo, who scored twice in that final, has refreshed the attack along with the unstoppable Vinicius Jr. Benzema still scores goals, but you can bet when his race is run, he will be replaced with the very best. It's just what Real Madrid do.
The defence could do with a steady regeneration, now Antonio Rudiger and David Alaba are relied upon at the back. They have been good but are certainly not quite as impressive as Raphael Varane and Sergio Ramos were at their peaks. But they can not only cause City problems with their experience but contend for years to come.
Manchester City are incredible. Stupendously good under Pep Guardiola. They are the shining lights of the Premier League and capable of sweeping aside any side on the planet. They are the best team, from the best league in the world. But they aren't Real Madrid. And that fact, will never change.
*18+ | Be Gamble Aware