The Danish international has completed a €20m move from Spurs to Inter Milan
14:08, 28 Jan 2020
It will always be wondered how one of Spurs' great sides failed to win silverware.
One of the reasons Mauricio Pochettino's departure in November was met with such sadness among the supporters was that it felt like the end of an era, one in which Tottenham had been transformed into one of the best teams in the country and beyond.
There can be no mistaking now that those days are gone. Pochettino is out of a job, and another stalwart from that side at their peak, Christian Eriksen, is set for Inter Milan.
Their dismantling was a process that began with Kyle Walker's move to Manchester City, Spurs taking another step back with Kieran Trippier's exit in the summer.
Eriksen is the latest to essentially give up on a project that sadly did not deliver the desired results. The blame can lie at many doors for that.
It is unquestionably the right decision for Daniel Levy to sanction the deal. As much as Spurs have driven a hard bargain with Inter, the Danish international's form this season has left them in no doubt that his heart lies elsewhere.
In reality, it has been that way for some time. Contract talks were ongoing 18 months ago and it has long been clear that Eriksen wanted to leave – as he stated publicly just a few months ago.
Had there been a single offer made in the summer, he would surely have gone then.
It's a shame the playmaker's stock has fallen so low after nearly seven years of service to the club, when he should go down as one of their greatest midfielders of the Premier League era.
His attitude has tainted that legacy for many, but perhaps that can be overcome in the future. After all, fans have readily forgotten the behaviour of Luka Modric and Dimitar Berbatov when they found themselves in a similar situation.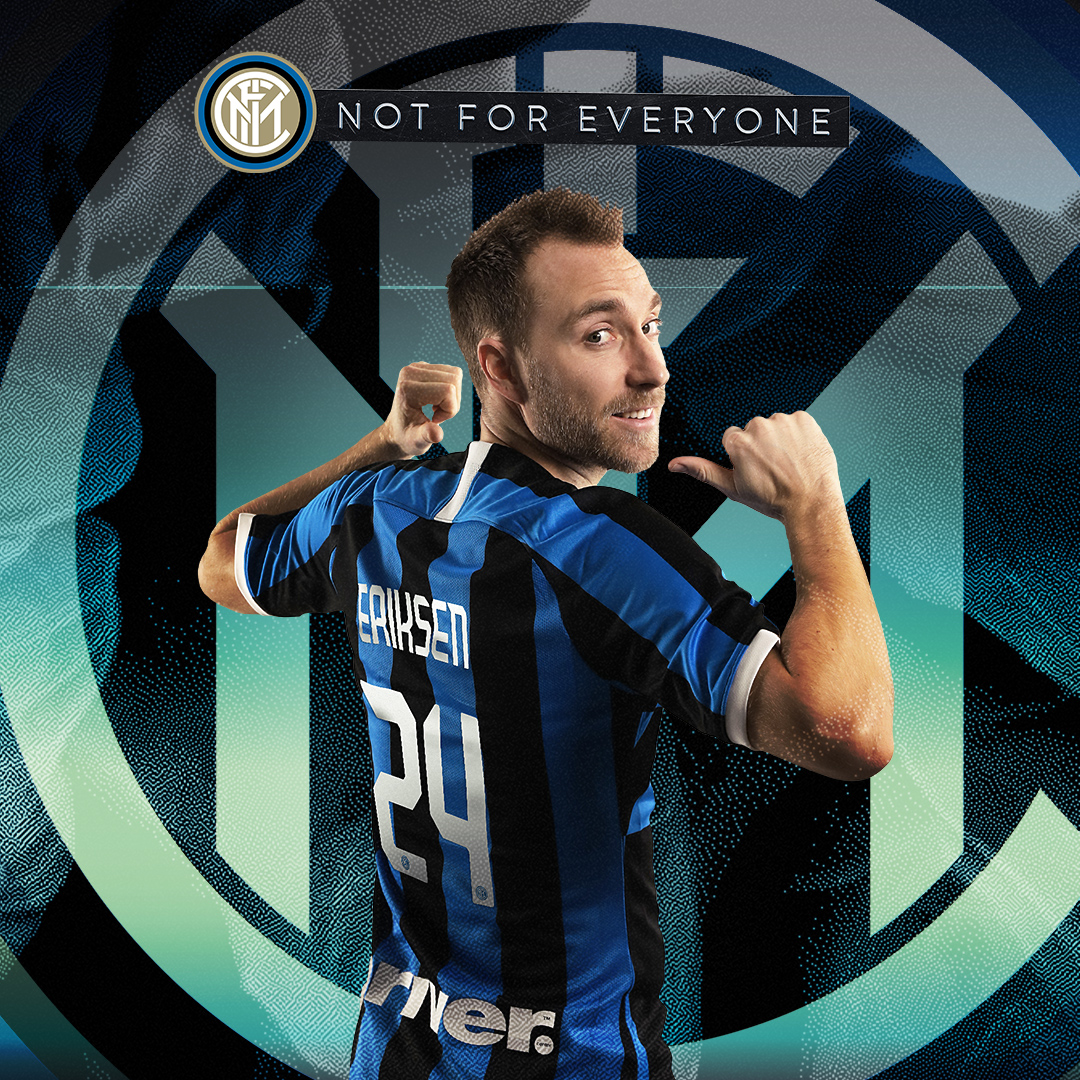 On current form, the 27-year-old might seem no loss. Jose Mourinho dropped him to the bench in his first game in charge and has continued to use him only sporadically.
However, he has provided so many memorable moments over the years – that long-range goal at Stamford Bridge, his free-kick in injury-time against Swansea, his assist in the FA Cup semi-final – that he deserves to go down in Spurs history as a legend. It will just take a little time for recent wounds to heal.
Eriksen might point out that as much as fans feel he has let the club down, the board have failed him too in many respects. Not only in their quest to reach the next step, but in refusing to invest in proper competition for him. That was what first allowed his performances to dip.
He leaves in a transfer window when so far, Spurs' only acquisition is unproven Benfica youngster Gedson Fernandes on loan. They are still operating without a proper striker while Harry Kane is injured.
Without Eriksen, Spurs have always tended to look uninspired. The way he made the midfield tick, opened up channels through the middle and started attacks out of nowhere with an impossible pass – Mourinho is going to have to find a way to replace all that.
At least Giovani Lo Celso is finally showing signs that he is of the calibre needed to be a worthy successor.
It will hurt that Eriksen is moving on, one more instrument of that great Pochettino team heading elsewhere. The truth is that, just as it was with the Argentine's sacking, the camaraderie and creativity that made the Spurs of 2015-18 so blisteringly brilliant was already long gone.
Nobody is quite sure what they are left with now, but as Eriksen heads for the San Siro, Tottenham lose one of their great modern magicians.
Of the seven players procured with the proceedings of Gareth Bale's sale to Real Madrid, he was the great success story. It's a pity it had to end like this.