Former Arsenal CEO Ivan Gazidis Spearheads AC Milan Clearout
17:00, 07 Jun 2019
Following almost ten years as CEO of Arsenal, Ivan Gazidis made the move to to fill that same role at one of Italy's biggest clubs, AC Milan.
His critics had accused him of paying over the odds for players in the latter stages of his tenure in North London, however his brief at San Siro is very different. After years of mismanagement under former owner Silvio Berlusconi, Milan were sold in April 2017 to mysterious Chinese businessman Yonghong Li.
What followed was an unmitigated disaster, as the owner was – on the surface – ready to splash the cash on a number of high profile signings, yet all was not as it seemed. Alarm bells started to ring when he was only able to complete the takeover thanks to a high-interest loan from "vulture fund" Elliott Management, and sure enough, the club was effectively repossessed when the owner was nowhere to be seen when the payments were due.
No-one was sure what would happen next when the US company took control of the club, but rather than sell Milan on to the highest bidder, Elliott have taken over the reigns. Their next step was to install Gazidis in the aforementioned role, the announcement coming in December 2018.
Like the new owners, the former Arsenal man didn't make any radical moves early in his tenure, but the timing of Milan finishing one point outside the Champions League places as the 2018/19 campaign ended coincided with Gazidis taking some pretty uncompromising action.
Coach Gennaro Gattuso was let go as it became clear he had reached the limit of his abilities, and as it stands, his role has not yet been filled. With him went sporting director and another ex-Rossoneri player in Leonardo as it started to become clear that the club was ready to get serious.
"Leonardo joined AC Milan in its hour of need a few short weeks before the closing of the summer transfer window," read a statement from Gazidis on the club's official website. "Under very difficult circumstances he put his heart and soul into addressing a highly complicated situation and transmitting his energy and his ambition to the team."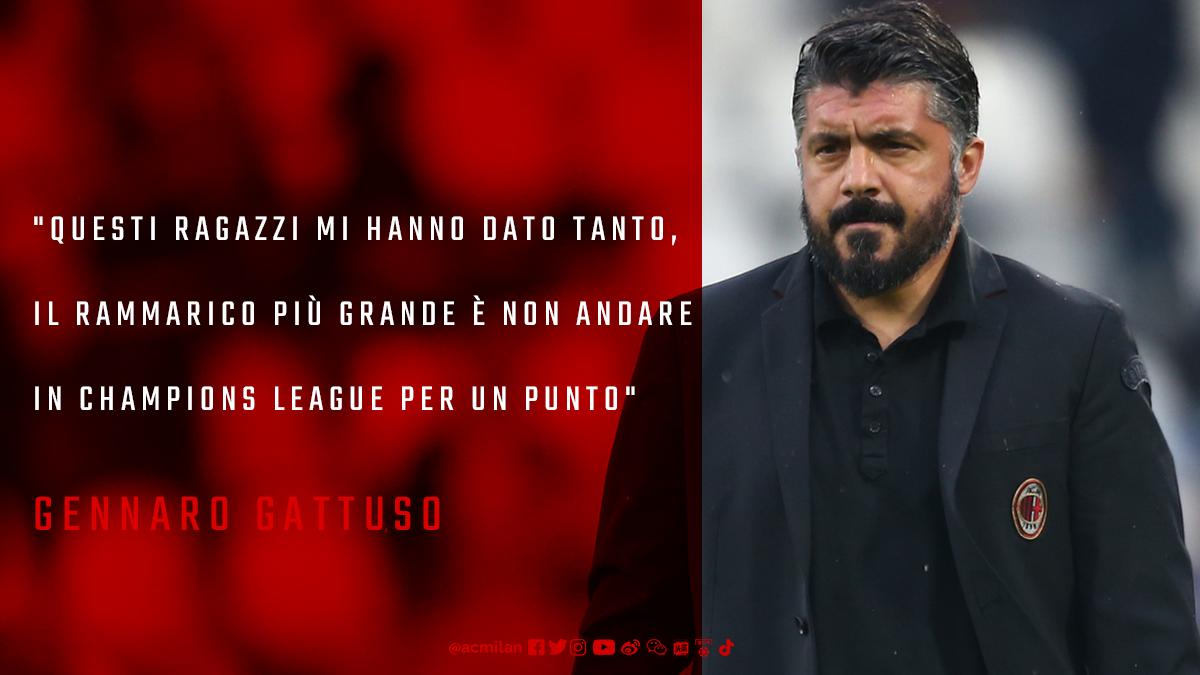 At this moment in time, the CEO has made it clear that "heart and soul" alone is not enough, and the executive has much work to do with the shadow of Financial Fair Play decisions looming. UEFA issued a statement this week to declare the suspension of proceedings against Milan for failing to break even in the reporting periods of 2016, 2017 and 2018 while an appeal is heard by the Court of Arbitration for Sport (CAS) over the sanctions already imposed for the period from 2015 onward.
"Should the club not be break-even compliant at June 30 2021 it will be excluded from participating in the next UEFA club competition for which it would otherwise qualify, in the two seasons 2022/23 and 2023/24," the official UEFA verdict read. "The club will also have EUR 12 million of its UEFA revenues from the 2018/19 UEFA Europa League withheld and will not be permitted to register more than 21 players for participation in UEFA competitions in the 2019/20 and 2020/21 seasons."
With such violations having been committed by those poorly organised previous regimes, Gazidis knows he needs to get his house in order, and pretty quickly too. There's a catch-22 situation in that Milan need to reach the Champions League places next season as a minimum requirement, as the revenue generated from qualifying will serve to reduce the financial deficit.
Yet they cannot do so by spending large amounts of money in the forthcoming transfer window as they have done in the past. The solution? According to Gazidis, it's youth.
"Elliott's vision is clear: to take away the financial burden from Milan and put them back in the right direction, letting them grow and making them a modern club," the CEO told La Gazzetta dello Sport recently. "Anyone looking for a magician who snaps his fingers, opens taps full of money and resolves everything won't find it here. There have already been enough illusions and lies. The story of unfulfilled beautiful promises is over."
For Milan's supporters, this was perhaps an unwanted dose of realism, but the fact is that such straight talking and direct action to solve a problem should have been undertaken years ago. The first part is expected to be a summer clear-out. Ignazio Abate, Cristian Zapata, Jose Mauri, Riccardo Montolivo and Andrea Bertolacci have all already been released, and it's expected the club will also sell Diego Laxalt, Samu Castillejo and Hakan Calhanoglu.
Star goalkeeper Gianluigi Donnarumma is subject to reported interest in a £53million bid from Manchester United, and it wouldn't be a surprise if Milan cash in on the 20-year-old in order to assist with balancing the books. As for who will replace them, Gazidis talks about a vision that includes young players that will "stay and write Milan's history".
There may be a difficult road ahead for all those involved with AC Milan, but it could have been an awful lot worse. If Gazidis succeeds with his ideas, the San Siro giants could emerge with a clean slate, ready to take their place among Europe's elite sides once again.