A few things the Argentine needs to remedy to get Spurs out of their rut...
10:52, 07 Oct 2019
Tottenham Hotspur's 7-2 mauling at the hands of Bayern Munich was supposed to be a nadir. It was, after all, the club's worst home defeat in their 137-year history.
Instead, it proved only a dress rehearsal for the crisis which now seems worse than ever after a 3-0 thrashing by Brighton & Hove Albion.
The north Londoners are in disarray. They have conceded 11 goals in seven days, including three against a Seagulls outfit who had scored twice at home in the league all season.
Spurs look similarly stale at the other end of the pitch. Harry Kane completed eight passes at the Amex, four of which were from kick-off.
The rot has been setting in all year, and the statistics are damning. Tottenham have lost more games than any other top-flight side in 2019, losing as many as they've won in that period (17).
The current run of results is the consequence of a long-term transfer strategy which has created countless problems – none of which would be solved by the removal of Mauricio Pochettino.
Of the starting XI against Brighton, three are in the final year of their contracts, and only Tanguy Ndombele wasn't here at the start of the 2016/17 season – three campaigns ago.
Yet if this is finally enough to convince Daniel Levy that Pochettino was right all along, then they cannot rectify many of their issues until January at the earliest.
In the meantime, they are reliant on short-term fixes.
Drop Christian Eriksen
It is hard to believe, despite the evidence, that Pochettino has lost the dressing room. The Argentine has made the careers of the vast majority of these players. For whatever reason, they are no longer playing to keep him in a job.
There was a moment against Brighton that summed it up. Christian Eriksen lost the ball on the edge of the box. It would be an understatement to say he didn't chase it down. He turned, and promptly started walking in the other direction.
A one-off offence, fine. However, the Dane is a repeat offender when it comes to this kind of attitude, and only dropping him will set a precedent for the rest of the squad.
22 - Tottenham Hotspur have won just 22 points from their last 20 Premier League games; their lowest points tally over a 20-game spell in the competition since August 31st 2008 - January 18th 2009 (21 points). Gap.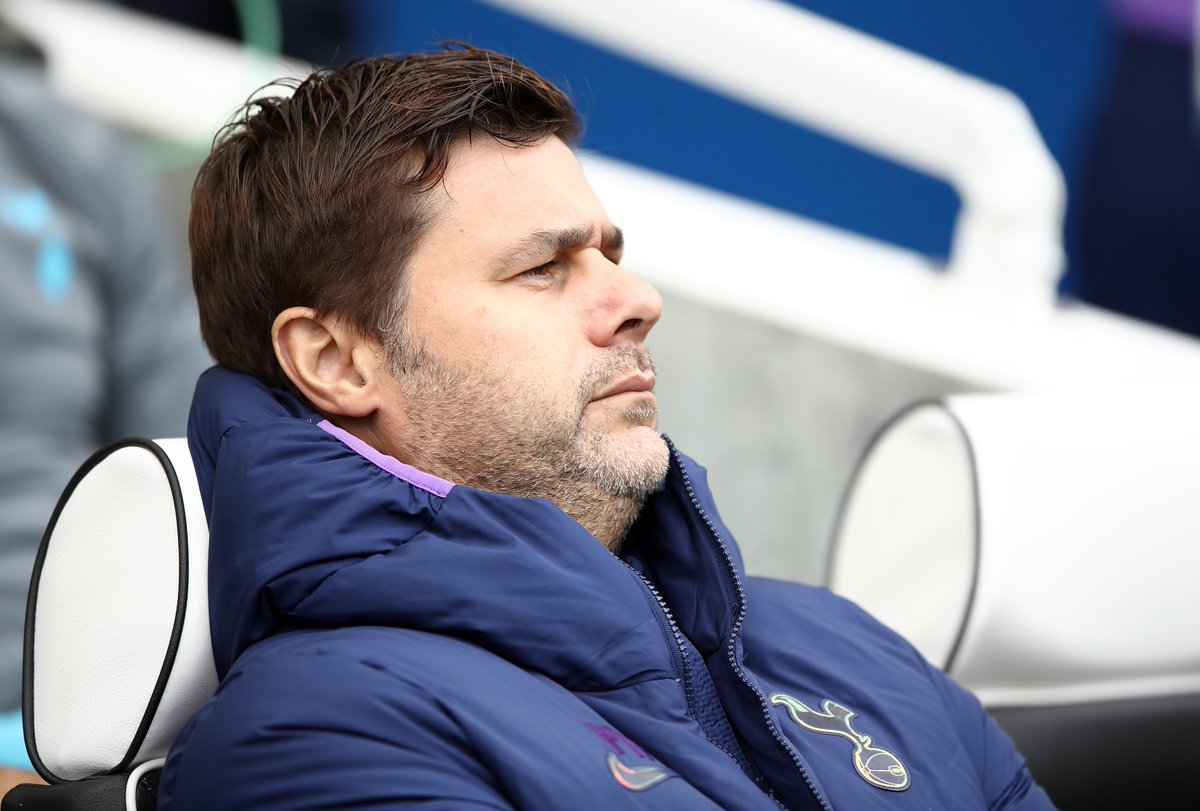 Start Lucas Moura
The Brazilian injected more energy in the final quarter of the game after coming on as a substitute than the rest of the players combined for the whole 90 minutes.
Erik Lamela, while having one of his better seasons, was poor in possession. Son Heung-min, when he is not on form, can be utterly anonymous.
Moura is simply not being given enough time to make a meaningful impact.
Ditch the diamond for good
The 4-2-3-1 didn't work against Brighton but it remains Spurs' most effective formation, with Moussa Sissoko admitting the diamond has left players feeling exhausted early on in games.
That may explain why they have thrown away the lead on five separate occasions this season. Pochettino needs to not turn back to the diamond any time soon.
Give Foyth a run at right-back
You know how you hear people say from time to time, 'I never thought I'd say this, but I actually miss Theresa May'? That, but with Kieran Trippier. It seemed inevitable that he'd leave the club in the summer, albeit nobody expected him to end up at Atletico Madrid.
Why, though, was he sold without a competent alternative in place? Pochettino has no faith in Serge Aurier, nor in Kyle Walker-Peters, the latter for slightly less obvious reasons.
Sissoko cannot be used as a realistic solution to the biggest problem position. Juan Foyth does play at right-back for Argentina and, at least until January, Pochettino could do worse than to turn to his compatriot.
There is no longer any point pretending the result against Bayern was some kind of freak anomaly. To rub it in, Hoffenheim showed on Saturday that the Bavarians are indeed beatable. Not least – wait for it – because they have struggled scoring goals this season.
The good news is that Spurs' next two games are at home, firstly to Watford and then to Red Star Belgrade. Their next away game takes them to Anfield, where few would bet on them breaking their record of failing to win on the road since January.
17 - Tottenham have lost more games in all competitions in 2019 than any other English top-flight side, now losing (17) as many games as they've won (17) this calendar year. Slump.