Football /
'It Seems As Though The World Cup Is Not Happening' ... How Are Italy Fans Coping With Not Being Involved In Russia?
Happier times for Italy in 2006. They're not in Russia this year and it still hasn't sunk in.
For the first time in 60 years, Italy are not going to be at the World Cup. This means that for the majority of football supporters on the peninsula, this is the first time in their lifetime that such a disastrous event has occurred, and many will still be finding their team's absence hard to take in. This is a nation who are obsessed with the sport and furthermore have seen the Azzurri lift the trophy as recently as 2006 and 1982.
So for those neutrals who will lament the loss of such a great footballing power in terms of having diminished the quality of the tournament overall, spare a thought for those Italy supporters who will feel at a complete loss for the next month in its entirety.
"It's shellshock still," explained Gino in Naples. "Everywhere is quiet, there's hardly any talk of football and if there is it's how Juve 'unfairly' won it." Of course he is referring to Napoli's failed title bid in the domestic campaign, however this is a city that would normally be at fever pitch right before the start of a World Cup.
"It's a Naples without a fiery soul right now, it doesn't feel right," continued Gino. "It's a mass depression, it's like being told we've run out of pasta just before lunch." Neither of those things would be taken lightly by any Neapolitan and this is a place where virulent pre-tournament excitement has certainly been turned on its head.
Italy 0-0 Sweden (Agg 0-1) FT:
Four-time World Cup winners Italy fail to qualify for the finals for the first time since 1958!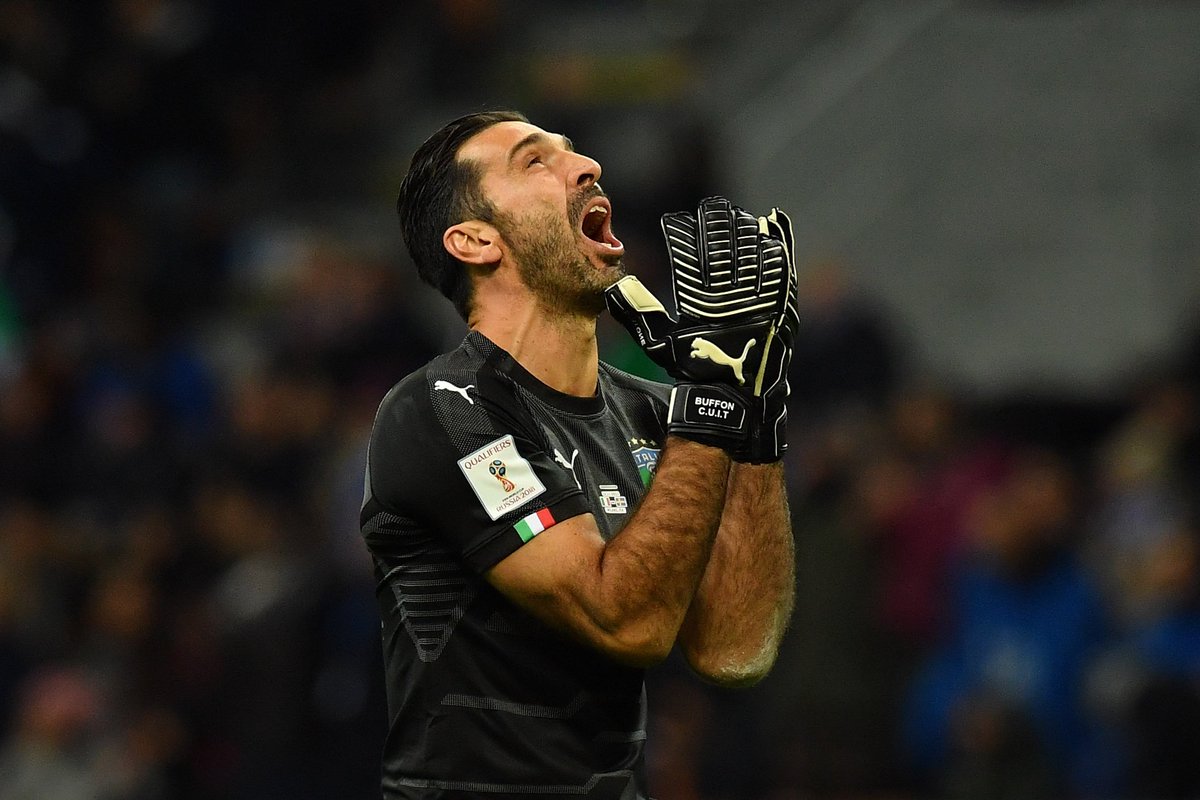 Meanwhile in Turin, it seems like the euphoria of a fourth consecutive league-and-cup double for Juventus has been a perfect tonic for those Bianconeri supporters who would have normally been gearing up to watch the tournament with Italy.
"Italy are really a poor team now," confessed Turin-native Andrea, "but it's not a big concern for me. It would be worse if Juve hadn't made the Champions League!"
Famous pink sports newspaper La Gazzetta dello Sport tried to encourage Italians to be enthused by the prospect of World Cup football, listing 10 reasons they should be watching in Thursday's edition. However disappointing the prospect of four weeks of football without those famous Azzurri shirts may be, there are still those who are looking forward to Russia 2018.
"Today is World Cup day one and I feel strange about it," admitted Milan fan and Bologna resident Michelangelo. "Mostly because ever since I began watching football, international tournaments have always meant supporting the Azzurri in their adventures. We spent afternoons scheduling where to watch the game, and getting home early ready to host different matches.
"I felt such excitement before the game and this I could share with my wife who usually doesn't care much about football. In Italy it seems as though the World Cup is not happening. I often listen to sports programmes on the radio and the commentators talk mostly about transfer rumors. It's weird.
"But actually I can't wait for the tournament to begin. I always like to watch as many games I can, and this year I'll do the same. I'll just convince myself that at least I can follow the competition peacefully on my sofa, without feeling nervous for the Azzurri's games!"
There's no doubt that Italy not being in the World Cup is a strange feeling for everyone. Yet the best anyone can hope for is that Russia 2018 can be a tournament enjoyed by all and that the Azzurri can take this opportunity to come back revitalised ahead of Euro 2020.