Jadon Sancho believes his close bond with Luke Shaw is a big reason for the recent resurgence in his form at Manchester United.
The England winger has been playing his best football down the left for Ralf Rangnick's side, with two goals and two assists this month including a sparkling man-of-the-match display at Leeds.
It is the kind of form that persuaded United to spend £73m on the 21-year-old, but that eluded both the player and team after his arrival.
"I'm just happy I'm getting the opportunity to play," he says.
"I'm showing the fans what I can do and that's all down to hard work, extra training sessions and recovering well to make sure I can play the best I can."
Sancho's form has made him one of the first names on the Manchester United team sheet and has seen him switch from right wing - where he starred at Dortmund and where he was signed to play by United - to left wing under Rangnick.
And Sancho believes he has benefited massively from the switch to play down the same side as close friend and England team-mate Luke Shaw.
"Me and Luke actually built our relationship throughout the European Championship and used to play Uno together!" he says in a compelling interview on Football Focus.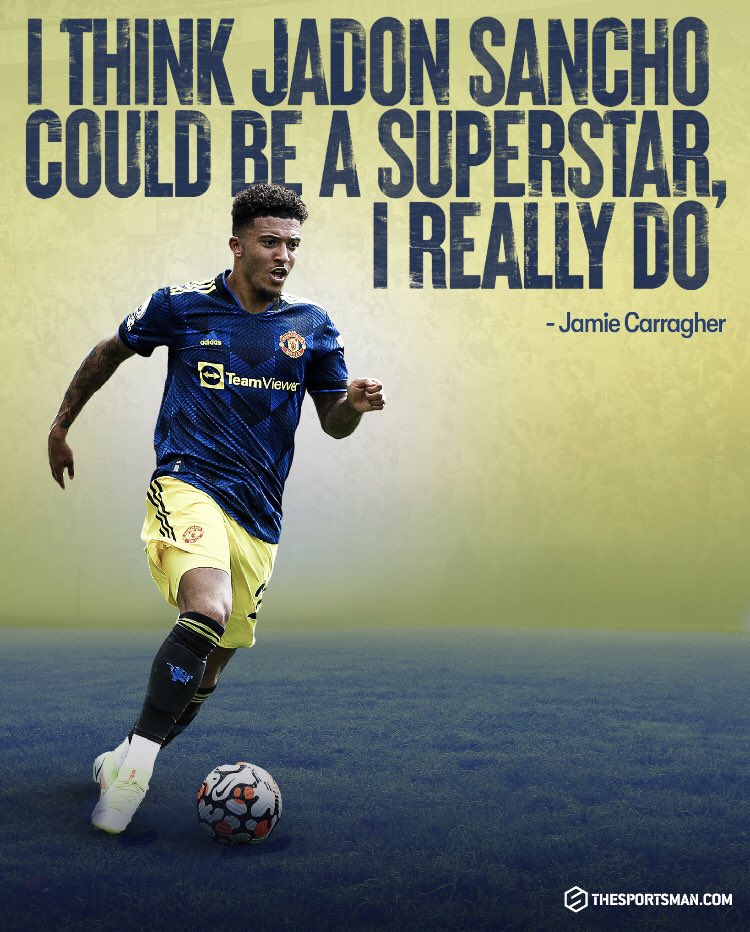 "We built a strong relationship at the Euros and coming in here and being new he has always been a close friend to me. Playing with him on that left side feels good."
Sancho also reveals how he was initially "stunned" to become a team-mate of Cristiano Ronaldo and has appreciated learning from the "magician".
"It's actually kinda crazy. I was kind of stunned and couldn't believe I was actually gonna be playing alongside him so to have him around is fantastic.
"He's a great player and a great guy and he always wants to win. For the younger players he is always making us learn new things and telling us what to do and how to do things that make it better and I really appreciate that".
Sancho's form has helped Manchester United up to fourth in the Premier League where they lead a fierce battle with Arsenal, West Ham, Wolves and Tottenham for that final Champions League place.