Paul Pogba completed his move from Manchester United to Juventus on Monday as a four-time league champion, three-time senior domestic cup winner and a former Champions League finalist. That he achieved all of the above with Juve and not with United says much about what happened over the last six years at Old Trafford.
The whys and wherefores behind the failure of his £89.5 million move in 2016 have been discussed plenty. But it could be over the coming four years in Turin that the argument is truly laid to rest. Back at the club where he became a true superstar, under the same manager who piloted the Bianconeri to the Champions League finals of 2015 and 2017, Pogba's ability could be about to be harnessed in a way which he will tell you he was crying out for throughout his two stints at Manchester United.
When he was wearing red as a youngster it was a lack of first-team opportunities which persuaded Pogba that his future laid in north-west Italy rather than north-west England. Even after a host of players were dropped for partying without permission over Christmas 2011, Park Ji-Sung and right-back Rafael were used in midfield instead of the Frenchman for a home league fixture against Blackburn Rovers. When Paul Scholes came out of retirement the following month, Pogba's opportunities were reduced still further.
READ MORE:
· United are as culpable as Juve for Pogba troubles
· Pogba is United most divisive player ever
· Juve joint favourites for Scudetto after Pogba signing*
After returning to Old Trafford four years on, Pogba played a further 226 games for United but somehow still ended up feeling short-changed. But for a short run after Ole Gunnar Solskjaer had been handed caretaker charge following Jose Mourinho's sacking, Pogba rarely played in an advanced midfield position which allowed him to exploit the gap between opposition lines of defence.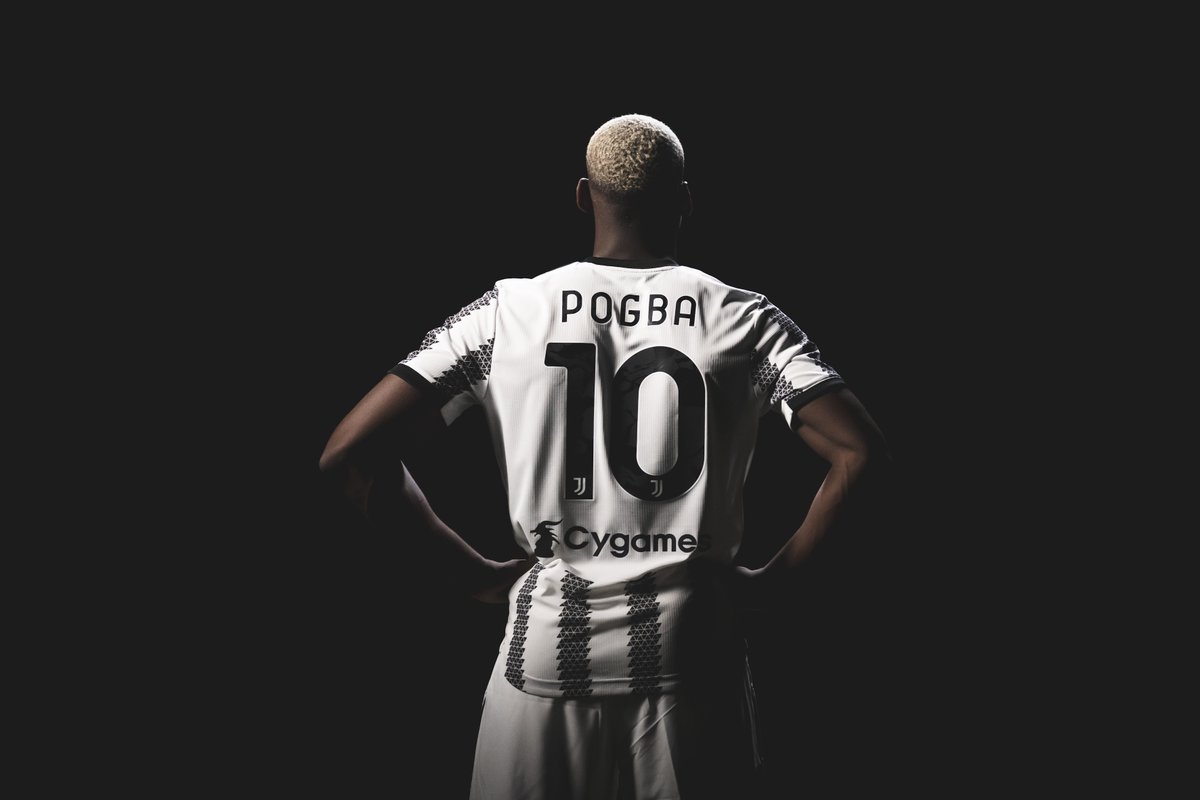 And that was where he had excelled most in between his United spells. At Juve he was given the licence to stride into space with or without the ball, with Arturo Vidal doing a lot of the hard work and Andrea Pirlo allowed to remain in a deep-lying position from which he could work his magic on the ball. Pogba slotted in perfectly, something which can never have been said of him at Old Trafford, but then United had seemingly broken the world record transfer fee in the hope Pogba would be the sole answer in midfield rather than accept that he was a player who would need to be built around.
So often sat alongside Michael Carrick or Nemanja Vidic in a deep midfield slot in the early stages of his return, he would be utilised on the left wing more often than in a more natural central berth as his second United stay reached its latter stages. But under Massimiliano Allegri at Juventus he should get far greater opportunities to sparkle.
Of course, there is no Vidal and no Pirlo in the Juve ranks these days, but even after the pair had departed in 2015 Pogba was a champion with the club again the following season, topping the appearance charts as he revelled in the same sort of positioning as he had enjoyed in the previous three Scudetto campaigns. It was Claudio Marchisio and Sami Khedira largely used in the midfield alongside him but the result was much the same as it had been with Vidal and Pirlo on board.
He returns six years older, but also six years more experienced. At 29, there are still some peak years remaining in Paul Pogba's career. Juventus are no longer the be-all and end-all in the Serie A title race but they are manoeuvring for another tilt at the top. Angel di Maria, another player who has found success everywhere he's been other than Manchester United, has been added to the ranks while Federico Chiesa's two-year loan has become a permanent deal and Dusan Vlahovic has a productive first six months in black and white under his belt ahead of a first full season with the club.
There is no reason why Pogba can't have a big say in Juventus pushing champions AC Milan and big-hitting Inter all the way, and if he does play a fair tune from a left-midfield role in a Scudetto-winning outfit then the reality of what happened at Old Trafford would be given a clear focus.
Just as United have made a pig's ear of other additions over the past nine years, their biggest ever signing didn't solely go wrong because the player in question liked to do the odd dance on social media. And should he go on to win major trophies in Turin once more, there can be no more dressing up the Pogba transfer fiasco as being anything other than a failure to make the most of a supremely talented footballer.