Even the Subway sign has been changed...
09:06, 01 Sep 2019
This weekend's Glasgow derby, the first of the season, will see two of the most passionate sets of supporters in Britain go head-to-head at Ibrox. However, the fearsome rivalry will not be contained inside those four famous stands and will be tangible across Scotland, especially in the areas near Glasgow.
One such area is the small town of Larkhall, 14 miles southeast of Glasgow, a place where the hatred for Celtic is so fierce anything green is at risk of damage. The local Subway famed all over the world for its yellow and white logo on a green background has been changed for a black substitute and the Co-op which is often coloured bright green, is white.
Moss Pharmacy, Hamilton and Telewest have also had to drop the green from their logos in the town but it is not just these businesses that the Rangers fans in the town have taken a disliking to. In fact, between 2004 and 2007, South Lanarkshire Council spent £17,000 repairing green traffic lights believed to have been smashed by the vandals and now it is common in the town to see the green light protected by a metal grid.
Unsurprisingly, red, blue and white-fronted businesses are common in the Rangers stronghold with the colours of the Union Jack, and the flag itself a common feature of the town centre. According to the Evening Times, the religious divide is clear:
"Half the 14,000 population identify as Church of Scotland, according to a recent census, compared to just over 1,200 Catholics." Of course, Catholicism is historically the religion of Celtic supporters whereas Rangers fans are more likely to be protestants.
Gisteren ging ik dus naar Larkhall, een enorm Rangers-bolwerk en daarmee een stad waar groen gek genoeg geen populaire kleur is. Dat valt op als je door de hoofdstraat loopt. De Subway is namelijk zwart.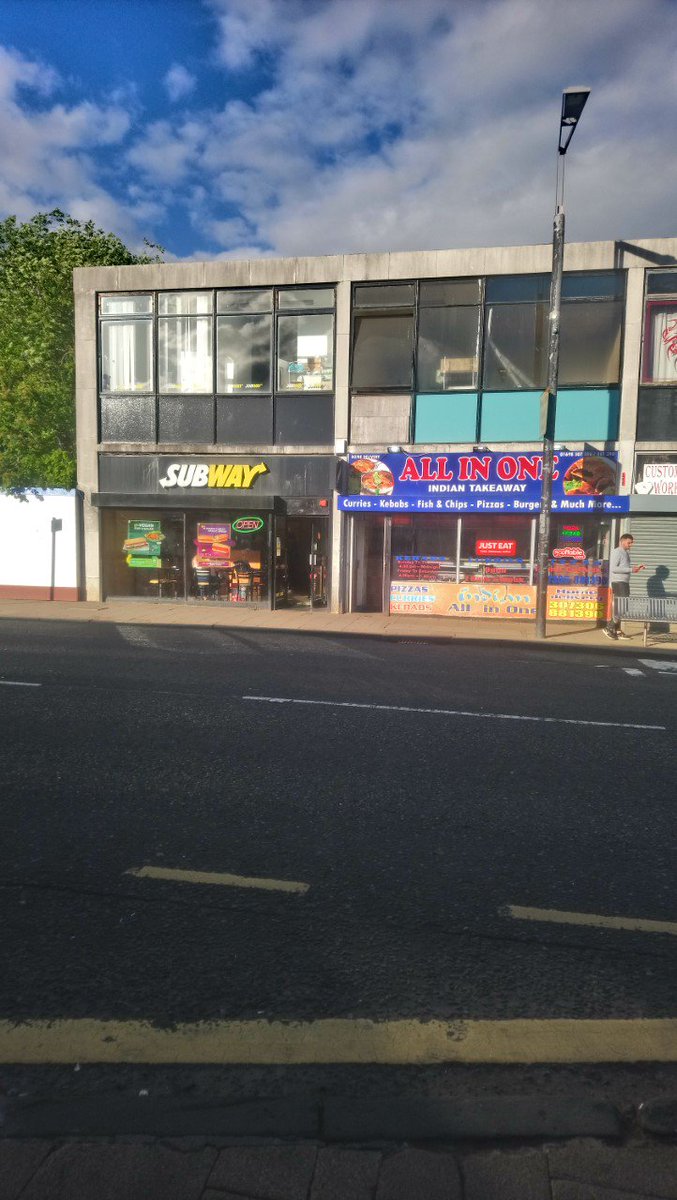 This rivalry is clear when local side Larkhall Thistle play rivals St. Roch's. St. Roch's play in green and white, their ground is named after a Celtic legend in James McGrory and the fans that follow them are also Celtic fans.
Obviously, at an amateur level there are only usually a few supporters at these sort of games and they mix amongst each other at the side of the pitch. However, when these two meet, those rules go out the window and strict segregation is enforced as hundreds of fans turn up.
As Joris van de Wier reported on Twitter, there were controversial fancy dress choices on the terraces and insulting chants when the sides last met, in a game that St. Roch's won 2-0. The away side were then booed and spat at as they left with all three points before one of their supporter coaches was attacked after the game.
The rivalry between Rangers and Celtic is so fierce in this small South Lanarkshire town and this weekend will see either silence or celebrations in the streets of Larkhill.