The final weekend of League One has arrived. Last weekend saw Plymouth Argyle and Ipswich Town seal emphatic returns to the Championship with automatic promotion, but there are still a few things left to be decided on Sunday. For starters, the two promoted clubs still have a title race to close out. There is still the fourth play-off spot to be determined as well as two relegation places.
Here are the permutations for what should be a frantic day.
Title
Key fixtures:
Port Vale v Plymouth Argyle
Fleetwood Town v Ipswich Town
The two promoted sides have both been brilliant in 2022-23 and have fully deserved their returns to the second tier, however only one can be crowned champions. The title would be the icing on a cake for either side after a truly unforgettable season, and just a point separates them heading into matchday 46.
READ MORE:
Plymouth need to simply equal Ipswich's result to go up as league winners whereas the Tractor Boys will need to win and hope Plymouth either draw or lose. Ipswich can also draw at Fleetwood Town if Plymouth lose to Port Vale, thanks to their far superior goal difference.
Play-offs
Key fixtures:
Sheffield Wednesday v Derby County
Barnsley v Peterborough United
Sheffield Wednesday, Barnsley and Bolton Wanderers have already secured their place in this year's play-offs but both Wednesday and Barnsley can have a huge say on who takes the coveted fourth spot.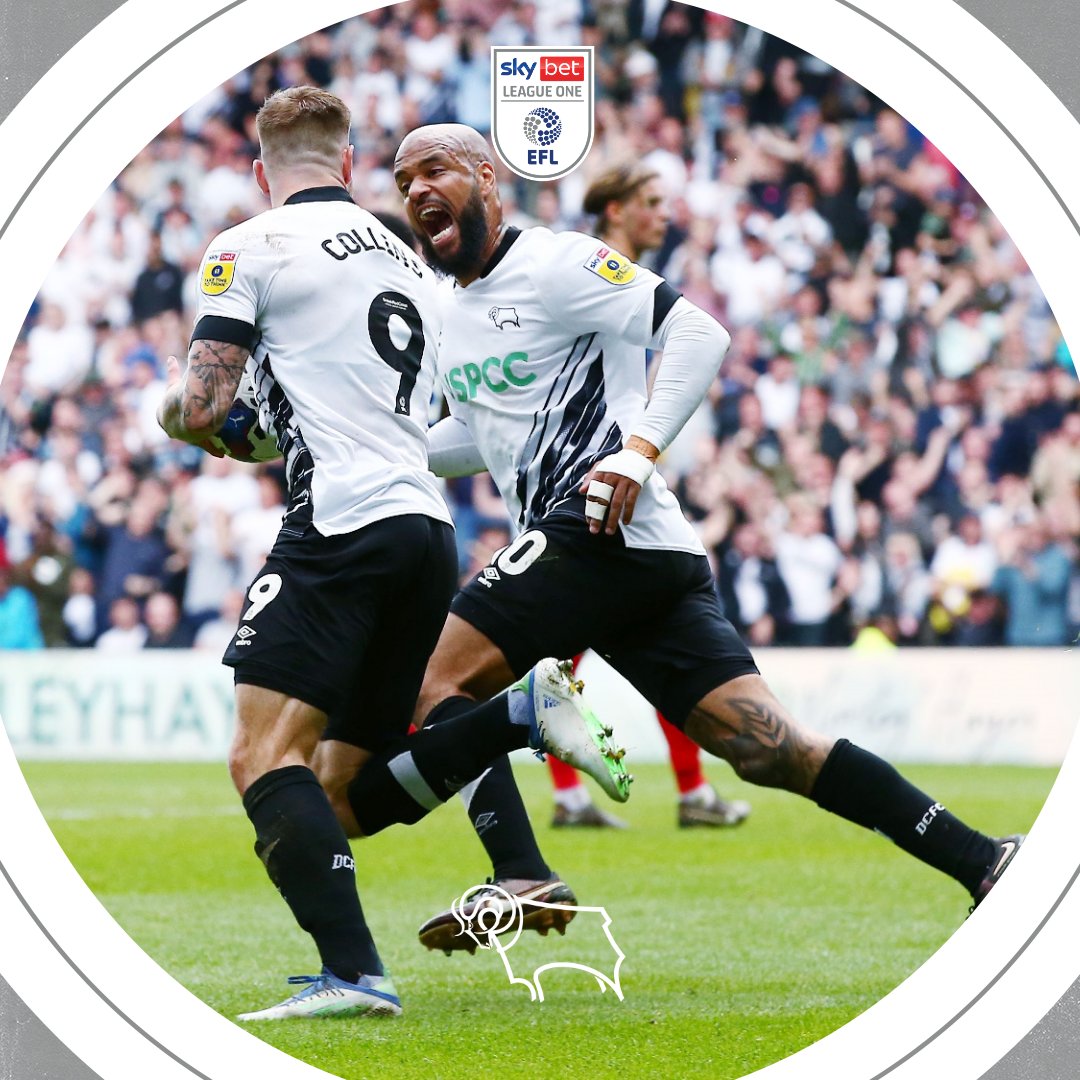 Darren Moore's Owls have the opportunity to ruin Derby's season and exact revenge on the Rams for relegating Wednesday from the Championship in 2021 at Pride Park. Wednesday may have nothing to play for in terms of the standings but this exercise will be useful in preparation for the play-offs, particularly as they could be facing the visitors in the semi-finals.
Derby need to beat or draw with Wednesday (and hope Peterborough don't beat Barnsley by a three-goal margin) to keep their destiny in their own hands. Should they lose and Peterborough record a win over Barnsley, sixth spot will go to Darren Ferguson's side.
If Derby win and Bolton lose, the Rams move up into fifth and will face Barnsley in the semi-finals while the Trotters will face Wednesday.
Relegation
Key fixtures:
Burton Albion v MK Dons
Exeter City v Morecambe
Cambridge United v Forest Green Rovers
There is plenty on the line at the bottom end of the table with only one club mathematically relegated at this stage.
Forest Green are certain to finish bottom of the table and Accrington are also set for the drop, needing a remarkable turn of events on the final day to survive. Morecambe and Cambridge sit 21st and 22nd respectively, while MK Dons are only above the relegation zone on goal difference. Cambridge could have an advantage when hosting Forest Green, whose season is already at an end but they would need to win and hope that MK Dons can't match their result.
MK Dons need to equal the teams below them to keep themselves in the league on the strength of their better goal difference but they can also stay up if Morecambe lose and Cambridge fail to win. Morecambe's best chance of survival would come by beating Exeter and hoping Burton can deny MK Dons a victory. They can also draw and stay up as long as MK Dons lose to the Brewers.