Football /
Liverpool Fan Keeps Twitter Promise And Gets A Divock Origi Tattoo After Everton Win
This is incredible!
Twitter is drenched in false promises, as people all over the world make bold pledges by the minute, only to shy away when reality hits.
However, that is certainly not the case for this Liverpool fan who has stubbornly stuck to his tattoo vow.
In the build-up to the weekend's Merseyside derby Twitter user @ForeverRed98 declared that he would get a tattoo of Liverpool forward Divock Origi should the Belgian score against rivals Everton.
"If Origi scores I'll get a 'Divock' tattoo"
Then, as fate would have it, 86th-minute substitute Origi popped up in the sixth-minute of injury time to head in a last-gasp winner for Liverpool following a shambolic error from Toffees keeper Jordan Pickford.
It just so happened to be Origi's first goal of the season, and what a pivotal one it was too, as Liverpool kept pace with leaders Man City, and in the process extended their superb unbeaten start to 14 matches.
Liverpool celebrated in jubilant fashion, with Jurgen Klopp even getting fined for his actions, while @ForeverRed98 promised to stay true to his earlier tweet:
"Give me a couple of weeks, stay tuned…," alongside a Batman gif of The Joker with the caption: "I'm a man of my word"
The Red fan then revealed he'd booked an appointment at a tattoo studio, backed by a series of pictures showing the inking in action.
The final result, a stunning tribute to the main man Origi - see tweet below - has since amassed 2,000 retweets and nearly 7000 likes, while he's no doubt boosted his number of followers on the social media platform!
We now wait patiently for a response from Origi, who hasn't tweeted since June...
So here it is ladies and gentlemen, as promised. My ode to the great
@DivockOrigi
.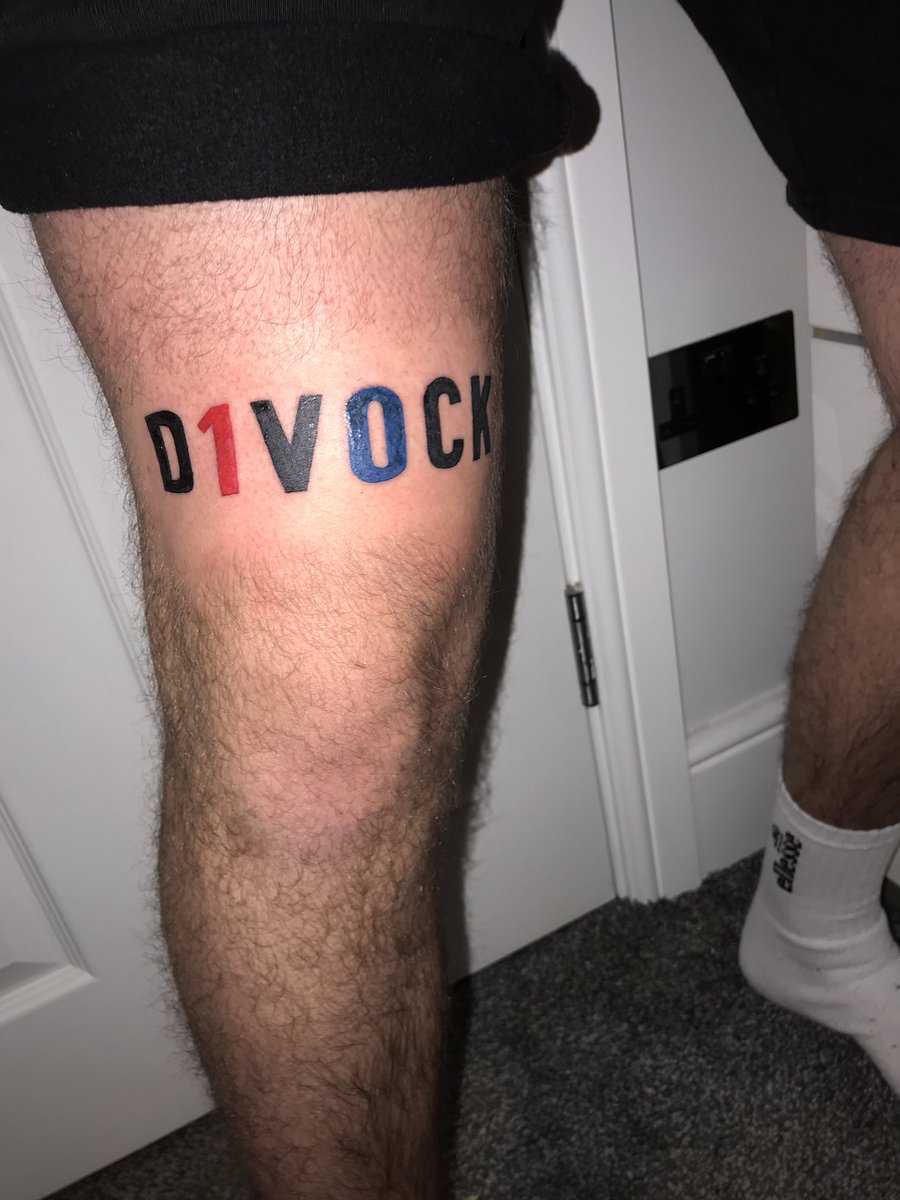 Such a nice guy ❤️