Yesterday, the 19-year-old picked up his fifth trophy and third League Cup as a City player
12:01, 02 Mar 2020
March 1, 2020. As Manchester City lifted the Carabao Cup for a third consecutive season, this will forever be an important date for boyhood fan Phil Foden.
Only eight years ago, he celebrated the Cityzen's Premier League title win as Sergio Aguero struck late for glory in one of the most iconic moments in English football history as City pipped rivals Manchester United to top the table. On Sunday, following the 2-1 Wembley victory over Aston Villa, Foden was celebrating again, on the pitch with the Argentine striker after playing every second of the League Cup final.
As a supporter, it was a massive moment for him. However, the fact he played a full match signifies so much more for the 19-year-old midfielder's career.
A supreme talent, there is no doubting Foden's ability but, with City's riches and an abundance of proven quality to call upon. Many observers wondered just how many opportunities he would be given by manager Pep Guardiola. The consensus among pundits and the general football fan that a player like Foden, no matter if he was a fan of the club or not, could not 'waste' his talent; not wait too long for regular playing time.
However, having been eased in over the season, with cameos from the bench coming earlier and earlier in the game, he's proved himself and this could be his time to really shine. Football is a funny old game as they say, and now, after plenty of uncertainty - as far as those looking in from the outside are concerned - opportunities are seriously presenting themselves to 'the Stockport Iniesta'.
2012: I was an 11yr old city fan watching Aguero win us our first Prem title
2020: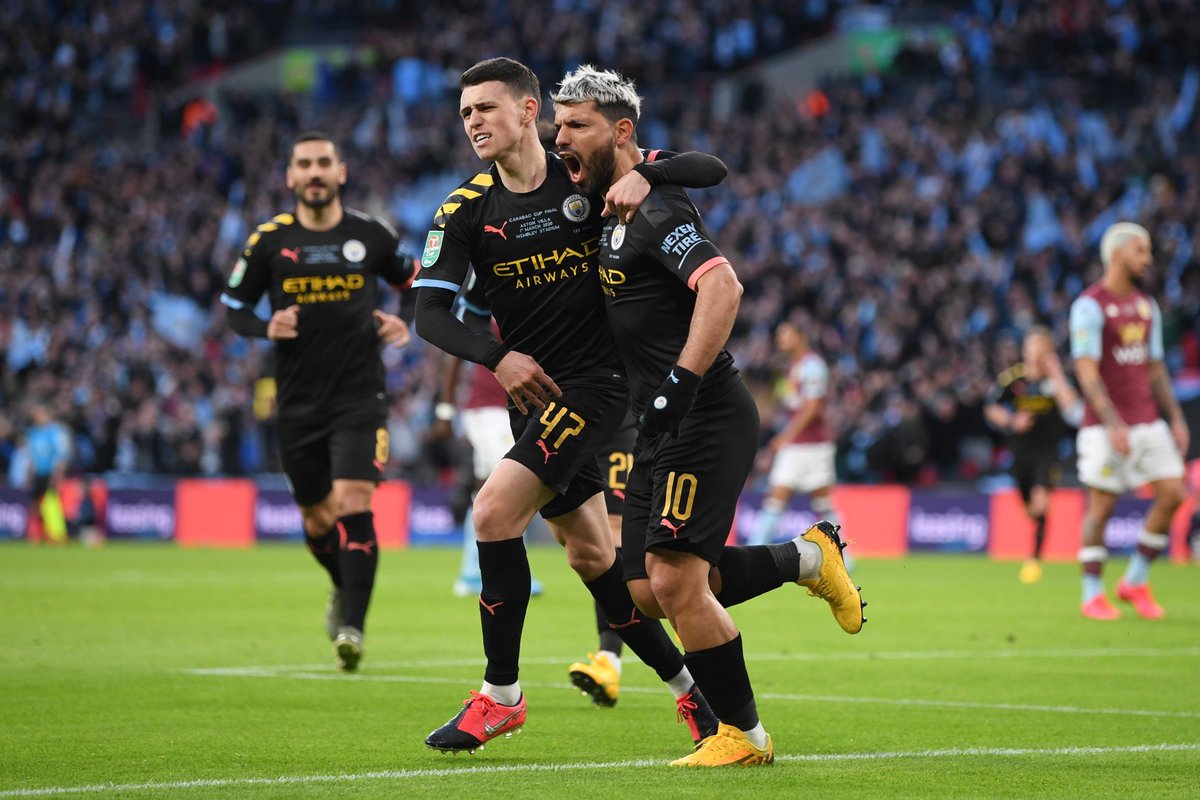 Born at the turn of the century, Foden celebrates his 20th birthday in May and could look back on this month as the true start of his life as a first-team footballer at Manchester City.
David Silva, a mercurial player and hugely influential figure at the Etihad, who Foden has so often been compared to in terms of style, both gliding across the field with excellent skill and control, will leave the club this summer after a decade playing for the blue half of Manchester.
"This is the last one," he said during a press conference in Gran Canaria last summer. "Ten years for me is enough. It's the perfect time for me. Initially, City were talking about two [more] years.
"It completes the cycle. It's a nice round figure. I can never see myself playing against City for another team. So 10 years – that's it."
A massive blow for City, it will be softened by Foden's presence. The maturity he showed in the middle against Villa, on such a grand stage, shows he is ready. The real opportunity for Foden though, comes from City's potential ban from Europe. Without the Champions League, the purse strings will be tightened somewhat and he's shown he can be relied on.
Having played in the continent's elite competition already this season, he has proved his can mix it with the best, showing that he belongs. Sunday's victory was the day Foden truly arrived and cemented his spot as a Manchester City first-teamer.