Mbappe, Van Dijk, and Sterling: The Most Expensive Footballer From Each Of The Top 20 UEFA-Ranked Countries
07:05, 09 Jul 2019
With just a month until the British transfer window closes, close to two and a half billion pounds has been spent in Europe's Top Five football leagues across 700 deals up to the end of the first week of July.
Headlines across the continent have been dominated by the hefty price tags that have meant João Félix, Eden Hazard, and Frenkie de Jong moving along.
Antoine Griezmann's move across La Liga from Atlético Madrid to champions Barcelona is expected to reach in upwards of a colossal £107m. Though gargantuan, this amount would still be shaded by the France striker's compatriot Kylian Mbappé's 2018 £166m move across Ligue 1, the transaction completed in 2018. It would be still further behind the most expensive player in history, Neymar; almost £100m behind in fact.
Zinedine Zidane's then-brobdingnagian fee that saw him become the property of Real Madrid in 2001 stood as a record for a hefty eight years. The man who broke it, Kaká, is now not even in the top 25 most expensive transfers of all time.
The top 20 countries as ranked by the 2019 UEFA Coefficients list, ranging as wide as from Scotland to Cyprus produces an interesting comparison when observing the most expensive player from each nation.
Spain - Kepa Arrizabalaga (Athletic Bilbao to Chelsea) €80m / £71.6m: 2018
Arrizalbalaga also bested fees Manchester City and Liverpool paid for their own shot-stoppers Ederson and Alisson, to become the most expensive goalkeeper in history.
England - Raheem Sterling (Liverpool to Manchester City) €62.5m / £44m: 2015
Many scoffed, even more criticised the Englishman with accusations of seeing pound signs before pride and principal when he raced down the M62 from Liverpool to east Manchester. However, two Premier League titles, the second of which was achieved in a historic treble-winning season - and Sterling has most certainly had the last laugh.
Italy - Jorginho (Napoli to Chelsea) €57m / £50m: 2018
The midfielder followed his manager Maurizio Sarri from Naples, the Chelsea beating Man City to his signature to become the Blues second-most expensive player of all time.
Germany - Mesut Özil (Real Madrid to Arsenal) €47.32m / £42.4m: 2013
Once the assist-general on the continental stage, Özil left the Santiago Bernabéu after three seasons for the Emirates in North London, and is now one of the top five highest paid players in the Premier League.
France - Kylian Mbappé (Monaco to Paris Saint-Germain) €180m / £161.27m: 2018
The world's most expensive teenager is also the world's second most expensive player. A World Cup winner already, how long Paris Saint-Germain can keep hold of him remains to be seen.
Enjoy your life 😄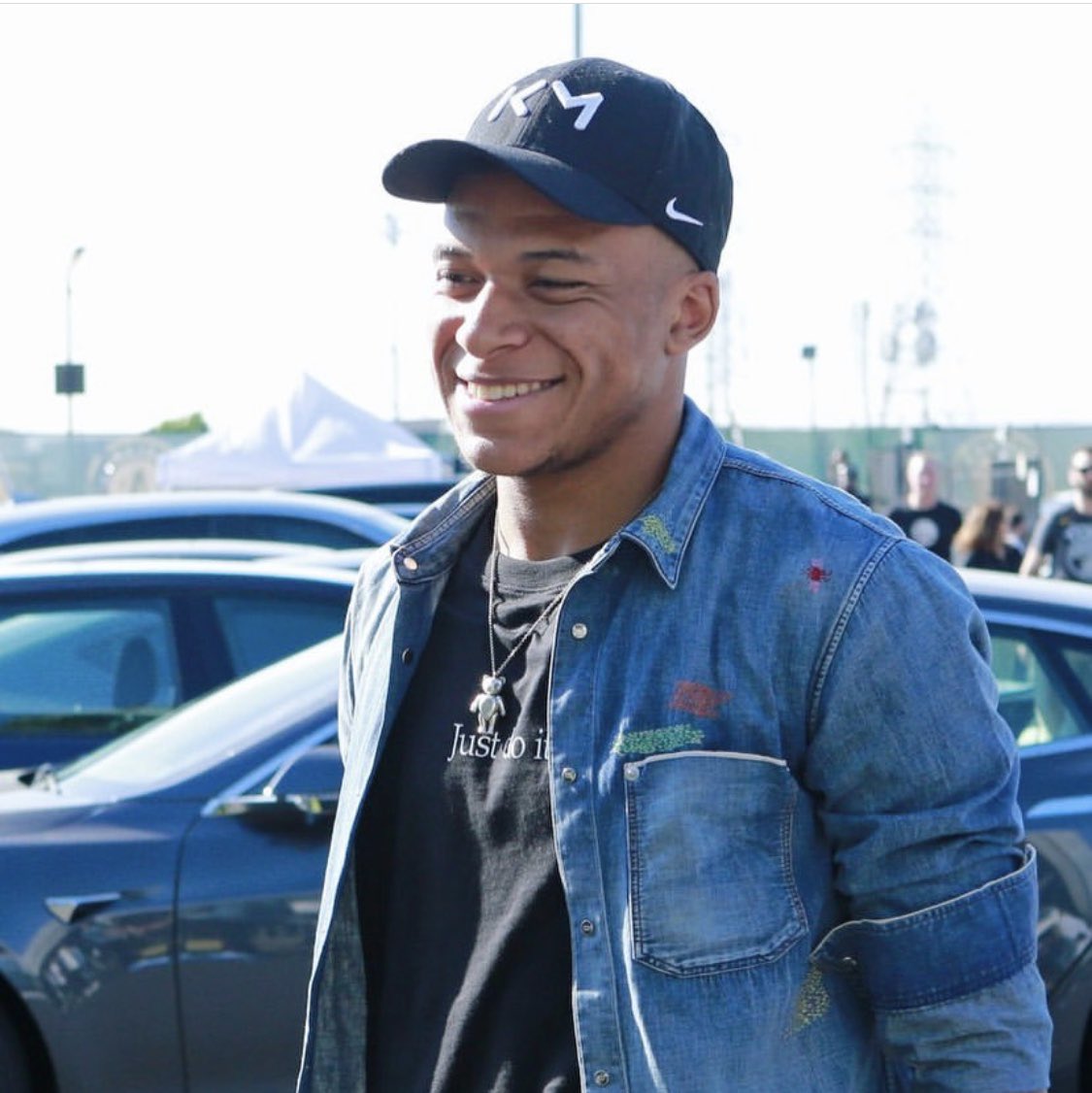 Russia - Aleksandr Golovin (CSKA Moscow to Monaco) €30m / £26.88m : 2018
Golovin is well-remembered for a simply exquisite free kick in the host's opening rout of Saudi Arabia in the World Cup and moved to Monaco shortly after the tournament concluded.
Portugal - João Félix (Benfica to Atlético Madrid) €126m / £114.1m: 2019
The much-sought after striker was the subject of an almighty tug of war than ventured across England, Spain, and Italy, depending on which sources you believe. The youngest Portuguese player to register a hattrick and the youngest player to do so on the European stage, Los Rojiblancos bagged their Griezmann replacement after stumping up his huge release fee cash.
Belgium - Eden Hazard (Chelsea to Real Madrid) €100m / £89m: 2019
The batting of the eyelashes was finally over in summer 2019 as the Belgian completed his long-desired move to Madrid after seven years and three league titles at Stamford Bridge.
Ukraine - Andriy Shevchenko (AC Milan to Chelsea) €43.875m / £30.8m: 2006
The 2004 Ballon d'Or winner was said to be one of the main causes of Jose Mourinho's downfall in his first spell in charge at Chelsea; a glamour buy by owner Roman Abramovich that returned just 22 goals.
Turkey - Cengiz Ünder (İstanbul Başakşehir to Roma) €13m / £11.65m: 2017
Ünder moved to the Serie A side on his 20th birthday after a single season at Istanbul Başakşehir, but broke through in the February of the 2018/19 season, with a spell than provided five goals and an assist in a five-game streak.
🙏🏻 🇹🇷🇹🇷🇹🇷
Daje Roma!💛❤️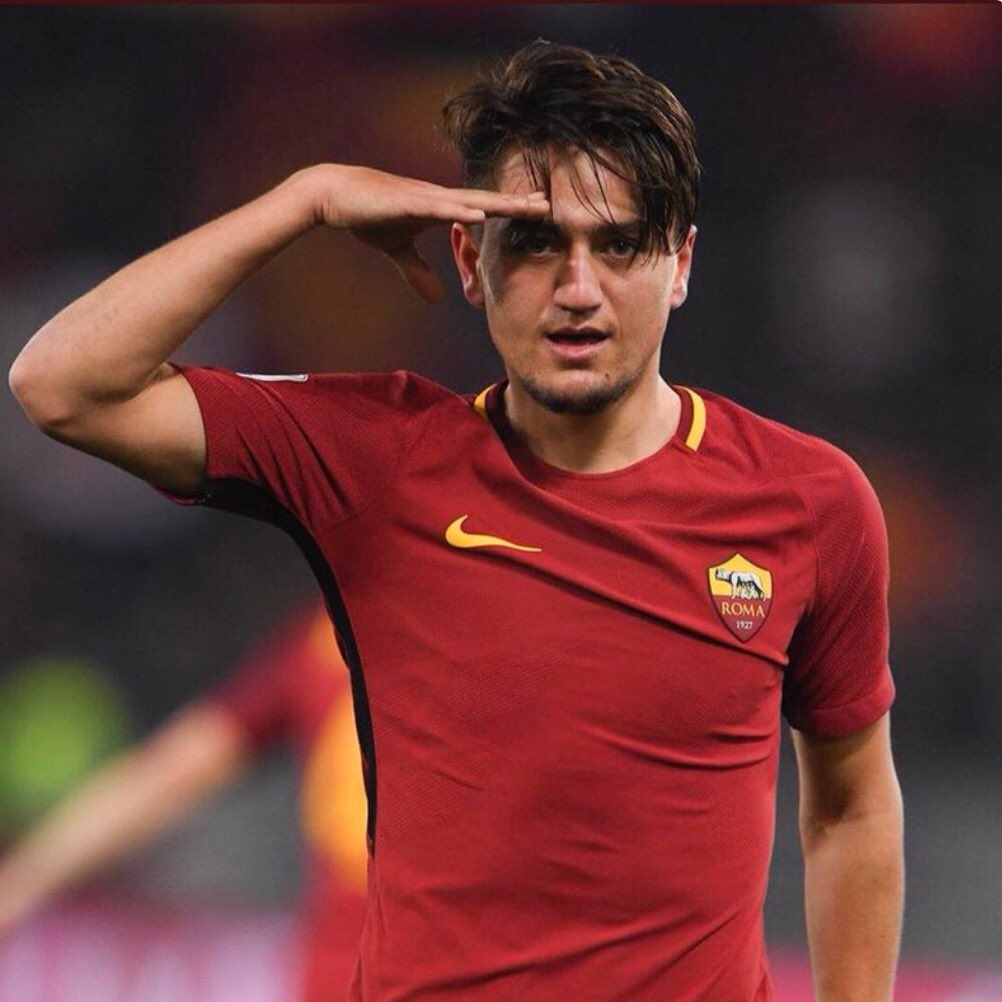 Netherlands - Virgil van Dijk (Southampton to Liverpool) €84.5m / £75m: 2018
It is no understatement to say that the most expensive defender in football history revolutionized the Liverpool backline. Van Dijk was awarded PFA Player of the Year and helped the Reds achieve their sixth European Cup in 2019
Austria - Marko Arnautović ( West Ham United to Shanghai SIPG) €25m / £22.4m: 2019
The trouble-mongering forward declared his allegiance to the Hammers in January 2019, but his long-mooted move to China - stealing a wage of £200k a week - was finally complete seven months later.
Czech Republic - Pavel Nedved (Lazio to Juventus) €38.7m / £34.67m: 2001
Bonafide legend Nedved remains the most expensive Czech player, where he won back-to-back Footballer of the Year awards from his nation to go alongside his two Scudettos with Juve. Continued his affinity for the Old Lady with a director's role after his retirement.
Greece - Kostas Manolas (Roma to Napoli) £30.46m / €34m: 2019
Manolas bested the €27.5m Marseille paid Benfica for Kostas Mitroglou (Benfica to Marseille) with a transfer across Serie A from Roma to Napoli, the centre-back becoming the second-highest purchase for the Partenopei.
Croatia - Mateo Kovačić (Real Madrid to Chelsea) €44.64m / £40m: 2019
Real previously had the record for a Croatian when they bought Luka Modrić from Tottenham Hotspur in 2012 for £30million. Kovačić's loan spell from los Blancos to the Blues was made permanent after a season, bypassing the embargo that had been placed on the club.
I am delighted and honoured to stay in this amazing club
@ChelseaFC
after signing a permanent deal! I wish to say big thanks to the fans and their support during my first season in London. It helped me a lot and I hope we will all have plenty to be happy about in the future. 💪
Denmark - Jannik Vestergaard (Borussia Mönchengladbach to Southampton) €20.09m / £18m: 2018
Cut at 18 from the KB Kopenhagen set-up, the 6ft 5inch centre-back found success in the Bundesliga with Hoffenheim, Werder Bremen, and Mönchengladbach before making the switch to the EPL and the south-coast.
Switzerland - Granit Xhaka (Borussia Mönchengladbach to Arsenal) €37.72m / £33.8m: 2016
The then third-most expensive transfer in the Gunners' history, midfielder Xhaka had made over a century of appearances for Mönchengladbach before peaking the interest of then-Arsenal manager Arsene Wenger.
Cyprus - Michalis Konstantinou (Iraklis Thessaloniki to Panathinaikos) €15m / £13.44m: 2001
Konstantinou is the leading all-time scorer for the Cyprus national team and retired in 2014.
Serbia - Luka Jović (Eintracht Frankfurt to Real Madrid) €60m / £54m: 2019
One of the first signings of the attempted Real Madrid renaissance after a disastrous 18/19 campaign, Jović impressed with his haul of 17 goals and six assists in 32 Bundesliga games with Frankfurt in the last season, as well as 10 in 14 Europa League games, assisted by an absolute traction-engine on each foot.
Scotland - Oliver Burke (RB Leipzig to West Bromwich Albion) €16.74m / £15m: 2017
One of the most peculiar trajectories across the continent, Burke's talent has always belied his years, impressing for the Scotland Under-19s, but it's a talent that's at risk of fizzling out. A move from Germany to West Bromwich Albion in 2017 ruptured with him being sent on loan back in his homeland at Celtic 18 months later. Where his future lies is extremely unclear.