It's a big ask of this group to follow in the footsteps of their 2016 success
12:05, 31 May 2021
Nobody could have dreamed that Wales would go to the semi-finals of the European Championship back in 2016. It was one of those incredible, unstoppable journeys that just kept rolling on well beyond its expected end date.
Even Joe Ledley, one of their key midfielders, had banked on an early exit, having to put back his wedding as a result of their run to the semi-finals. "Obviously football comes first, [my fiancée] understands that, and we're just honoured to be here," he explained at the time.
But success breeds expectation, and that extended tilt at Euro 2016 has resulted in a greater spotlight on the Welsh national team going into this summer's Euro 2020 tournament. Unfortunately, though, it is difficult to see a repeat of their heroics five years ago.
The announcement of their final 26-man squad on Sunday hardly filled the neutral with great confidence. With Gareth Bale having experienced a rollercoaster last few years, there is likely to be a need for even greater performances across the park than the ones we saw in 2016. But there isn't a great amount of confidence to be had from some of the names included in Robert Page's squad.
Infinitely more capable players have graced the Wales shirt in years gone by without them getting close to a major tournament, and while perhaps the same could have been said of Chris Coleman's 2016 selection not enough of their star players are peaking in the way they were back then and the supporting cast looks short on top-flight experience.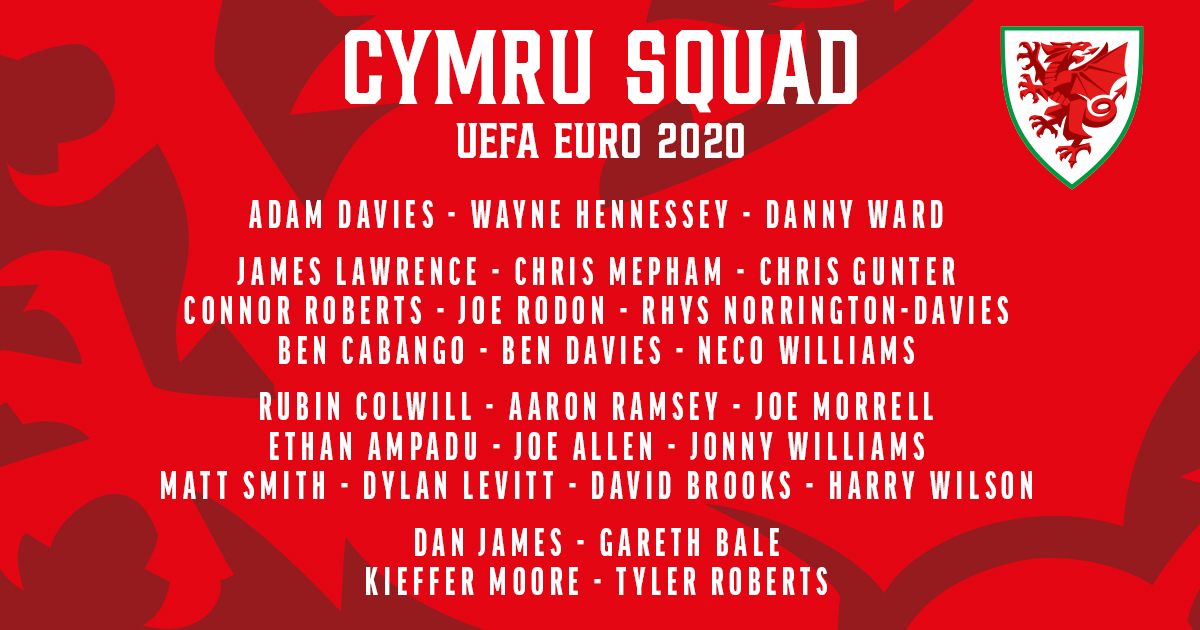 Chris Gunter, despite his century of caps, spent the last season playing in League One, and the same can be said of Manchester City youngster Matt Smith, who was loaned to Doncaster Rovers for the entire campaign. Dylan Levitt, meanwhile, split his time between Charlton Athletic in the third tier and Croatian league side Istra on loan from Manchester United. And then there's the story of Rubin Colwill, who has only 191 minutes of senior experience with Cardiff City to his name.
Tyler Roberts' 27 games for Leeds United - only 14 of which were starts - were the most of any of this squad in the top flight in 2020/21, with the likes of Bale, Daniel James and Aaron Ramsey – some of their go-to stars – having been in and out of their various teams. It would need a number of players to play out of their skins for Wales to make strides in the tournament this time around.
And that's without even taking into account the far from ideal circumstances which have led Robert Page to be leading the squad to the finals rather than their head coach Ryan Giggs.
The Welsh FA have decided to continue their interim measures of retaining Giggs and handing the reins to Page amid Giggs' ongoing battle against charges of the assault and coercive control of his ex-girlfriend. With his trial due in January 2022, the current situation is set to be the norm for quite some time yet and the uncertainty can't be helpful to a group of relatively inexperienced players looking for stability and guidance from their management team.
All in all, it would take a miracle beyond 2016 proportions for Wales to come anywhere near the results they achieved five years ago. With instability rife and a squad looking significantly undercooked, it is difficult to envisage more Welsh heroics this summer.