In full flight, there are few players as compelling to watch as the 23-year-old
11:00, 21 Dec 2019
From the first whistle, Jan Vertonghen knew that he was in for a tough afternoon. Tottenham Hotspur's makeshift left-back was confronted by the explosive Adama Traore, who terrorised him throughout a pulsating 90 minutes at Molineux. At his best, he's almost unstoppable.
When Traore gets into his stride few defenders can cope with him. Rather than try to match his electrifying pace, opponents often resort to tactical fouls instead. In the space of 14 minutes during the second half, Toby Alderweireld, Eric Dier and Harry Kane were all booked for bringing down the winger as he looked to burst past them. Part of the reason that Vertonghen avoided the same fate was because he couldn't really get close enough to Traore to begin with.
It's been a familiar theme throughout this season, with 24 different players shown a yellow card for their clumsy or cynical attempts to deal with the former Barcelona prospect's unique threat. He's been fouled on 40 separate occasions in the Premier League, usually as a preventative measure. If Traore gets past a player, they won't be able to catch him.
It's difficult to think of anyone else in top-level football remotely like Traore. He's a bulldozer in boots. He combines the strapping physique of a rugby player with the speed of a sprinter. A relatively short and squat figure, his limbs are almost cartoonishly large and muscular. He doesn't look or play like anyone else in the Premier League and is all the more exciting for it.
Traore is a direct and relentless dribbler at a time when football has become much more about systems than individuals, about subtly working openings rather than driving at defenders. He's entertaining to watch even if his decision-making has sometimes been awry. Long criticised for lacking end-product and a clear role within the Wolves set-up, he's been much more heavily involved this season and is more consistently affecting matches.
After a difficult spell at Aston Villa, and an unproductive first season at Middlesbrough, both of which ended in relegation, the appointment of Tony Pulis helped Traore to blossom. Considering his reputation as a dour, defensive coach, few expected the Welshman to become so invested in a maverick player who was prone to losses of concentration and focus.
"He's been outstanding all season, he's contributing a lot to this team and he's a fantastic footballer, but more importantly, a brilliant person."
🗣 Conor Coady 🤝 Adama Traore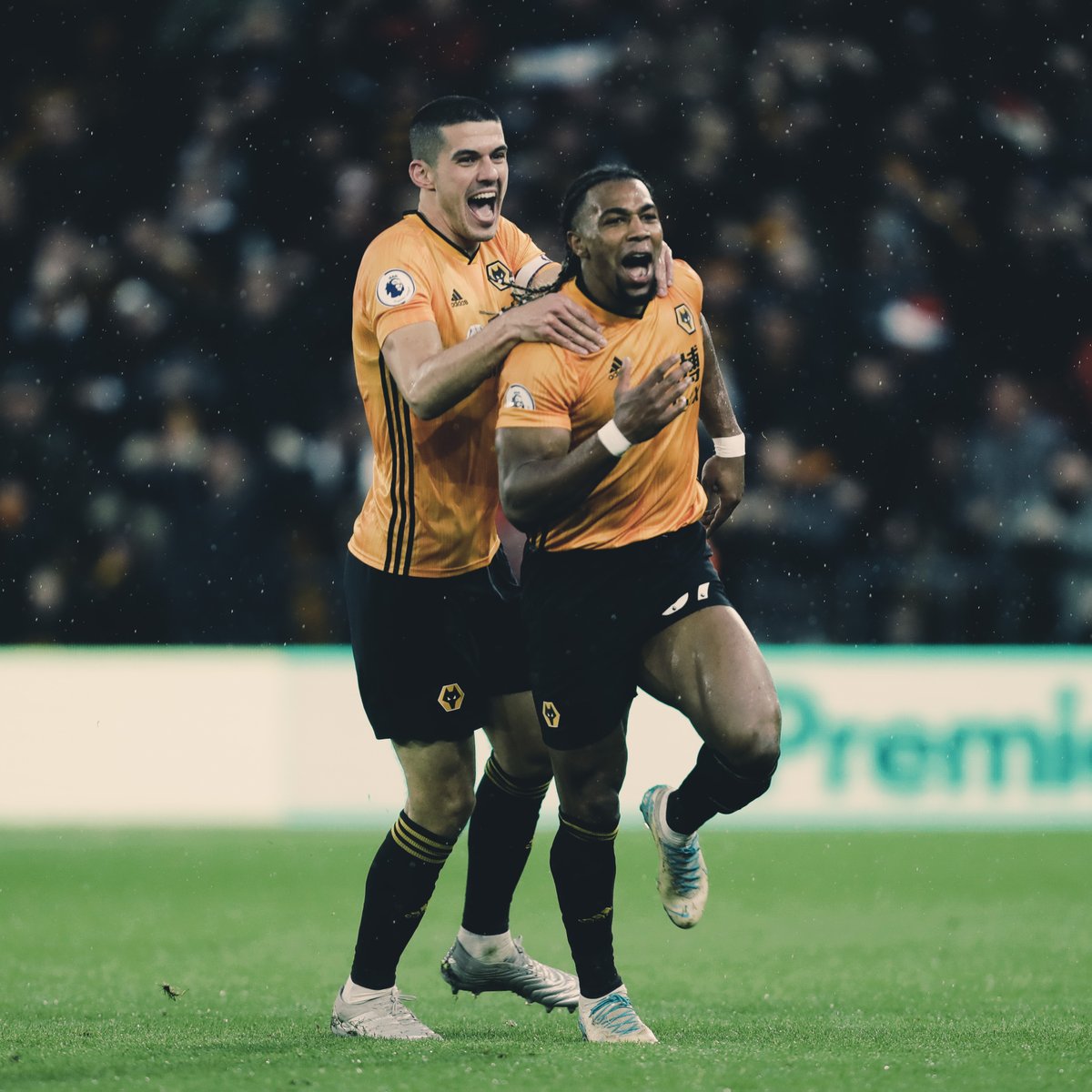 They might have seemed an unlikely match but it worked. Pulis had a telling impact on Traore's performances. He invested a lot of time in making the wide man better, coaching and cajoling from the sidelines. It enabled Traore to understand his role in greater depth and pushed him to reach the heights he's undoubtedly capable of.
On the substitutes' bench for Pulis' first match in charge of Middlesbrough in late December 2017, Traore then started every single game until the end of the season. During that period, he scored five goals and set up a further nine, demonstrating that he could do more than just get supporters up off their seats. He could influence results too.
Traore's thrilling form under Pulis led to an £18million move back to the Premier League with Wolves. He initially had to bide his time, becoming used to Nuno Espirito Santo's system and what it required of him, but he's been a revelation so far this season. Playing as either a wing-back or part of the front three, Traore has finally established himself in the top-flight.
He's been a nuisance at home and abroad, as Wolves have recovered from a poor start to reach eighth in the table and also progressed to the Europa League knockout rounds. There have been several eye-catching performances and decisive contributions, including a clinical brace in the win away to Manchester City and Sunday's thunderbolt from outside the area to top off a scintillating display.
There is still room for improvement, as shown by Traore's failure to pick up Vertonghen for Tottenham's winner, but at 23 he's certainly on the right track. A first call-up to the Spain squad arrived last month before he had to pull out due to injury. For all their emphasis on precise, possession football, Traore's pace and unpredictability makes him an excellent wildcard option.
In full flight, there are few players as compelling to watch as Traore. He poses a distinctive challenge to defenders, and one that so many are ill-equipped to deal with. In the 2017-18 season, he completed 267 dribbles, the most in the Championship by a huge margin, almost twice as many as his nearest challenger. He continues to be a statistical anomaly in the best possible way.