If we were to get chatting about football and you asked who I support, I would tell you Sheffield Wednesday. They are the team I've followed since childhood, the one I watch whenever I can and make journeys to follow at any opportunity when real life doesn't get in the way.
But if we get on to Italian football, you'll know how much Palermo means to me. A fan of Serie A since the glory days of the early 90s, I didn't have 'a team' as such until 2003. I wanted my team to come to me, rather than just pick Juventus, AC Milan or Inter because they were winning.
Then, on a holiday to Sicily, the Rosanero stole my heart without me even seeing them play. On a quest to find a Palermo mug for a friend's dad who collected them from football clubs around the world, the whole episode became an adventure which included bogus directions, the offer of a stadium tour, the largest man I've ever seen in real life and somebody chucking shop keys across a street from the back of a Vespa. Oh, and we ended up with a cup and saucer rather than a mug.
READ MORE:
A city famed for the masculine livelihood of the mafia but with beautiful architecture and street stalls laden in the supposedly effeminate pink of its football team, it was a ball of contradictions and I loved it. From then until now, the club has been my adopted side.
After moving to the north of Italy to cover football in 2009, the love became stronger. Whenever I had the opportunity to assign my own match for the weekend, I would try to make it a Palermo fixture. And if the chance came, I would head down to Sicily and attempt to take in multiple Rosanero matches during my trip. My enthusiasm was such that friends, neighbours, bar owners and more would know me as 'the Palermitano'.
GIULIO MIGLIACCIO CELEBRATES AS PALERMO BEAT MILAN TO MAKE THE 2011 FINAL
When they beat Milan 2-1 in the second leg of the Coppa Italia semi-final in 2011 to reach their first final in 32 years, I was there, partying on Piazza Castelnuovo with the rest of the locals afterwards and even leaving a dent in my head after climbing on a street railing and clattering my bonce on a 'No parking' sign.
Even after moving back to the UK in 2013 I followed them, to the extent that I dragged my friends out to Palermo for my stag do a few years later to watch a by-then struggling Rosanero lose without so much as a whimper against Napoli. And as they tumbled out of Serie A, and later out of business, I was watching on. After the new phoenix club was formed in 2019, I was on my sofa watching a stream when they stepped out for their first Serie D game away to Marsala.
So when they were promoted for the second time in three years to reach Serie B in June I should have been ecstatic. But while I watched both legs of the play-off final win over Padova, I did so with a heavy black cloud hanging over the whole experience.
That's because they were about to be taken over by the City Football Group, owned by the Abu Dhabi United Group, proprietors of Manchester City. The same holding company which has stakes in various clubs around the world was now getting its hands on Palermo, a move confirmed by the club on Monday.
SHEIKH MANSOUR TOOK OVER MANCHESTER CITY IN 2008
Sheikh Mansour bin Zayed Al Nahyan is not just the owner of the United Group but also the deputy prime minister of the United Arab Emirates, a country which Amnesty International has accused of several human rights abuses over a period of some years.
"The government continued to commit serious human rights violations, including arbitrary detention, cruel and inhuman treatment of detainees, suppression of freedom of expression, and violation of the right to privacy," Amnesty stated in its 2021 report into the nation.
While there have been violations of human rights law relating to the ongoing conflict in Yemen, there are also existing issues in general governance. This includes arbitrary detention of prisoners beyond the end of their sentences, discrimination of stateless people born in the country and a vague language related to sexual and reproductive rights criminalising what the state calls "scandalous acts offending modesty".
Just as the United Group have been accused of using Manchester City for sportswashing purposes, it feels like the same is about to happen with Palermo. There is a stated aim to get the club into Serie A as soon as possible, and from there it will be all about topping the tree. But whereas I revelled in the brush with success in the early part of the last decade, it wouldn't feel right to join the Rosanero on this particular ride.
Eight years ago, 40,000 Palermo fans were preparing to take over Rome as their side headed to the Coppa Italia final.
Now, they've been demoted to Serie C.
Sad state of affairs 😢 ⚽️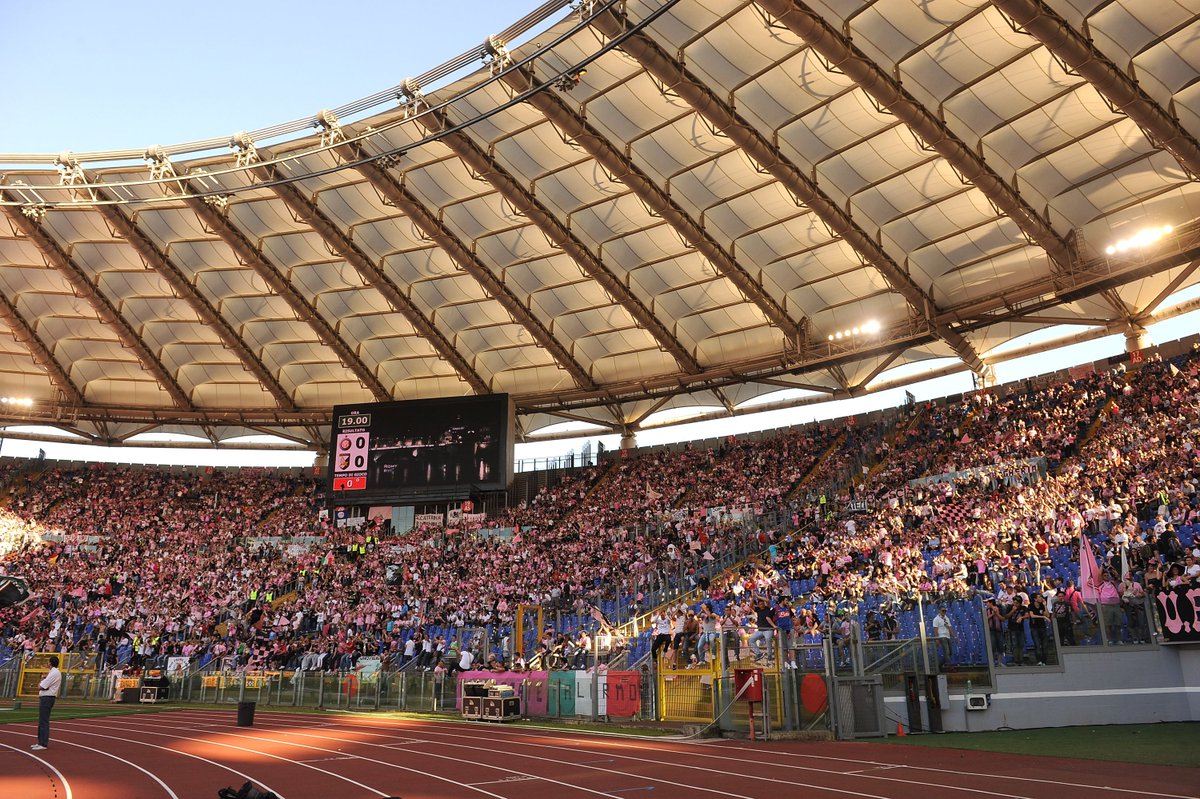 Maybe it's easy for me to take a step back from a club I didn't go to watch as a kid. Perhaps it would be more difficult to renounce my fandom if this was Sheffield Wednesday rather than Palermo. What if this was the team my parents took me to watch? If it was a long-held family tradition to go to the game? Sure, the decision would not be straightforward, but my partnership with Palermo has been long enough and strong enough that this is not some throwaway choice. This isn't chucking out old socks I quite liked, it's a 19-year association which has helped to shape me as an adult.
But in the same way you would take the tough decision to leave a partner whose values had changed, who had become a very different person to the one you fell for, our affinities for football clubs shouldn't automatically remain if we've become a patsy for nation-states and big businesses who have dark agendas in buying into the sport.
As such, I will not be dancing in the streets of Palermo the next time they reach a final. I won't be searching for streams every Sunday, and if they lift the Scudetto in a few years' time it will leave me a little sad rather than elated. This is no longer a charming club with its pristine pink shirts, but a vehicle of sportswashing carrying an asterisk.
Some things are bigger than football.
*18+ | BeGambleAware | Odds Subject to Change